Top 10 Travel Places to Visit in the United States
Updated on: 2021-11-03 - 10 mins read
Best places to travel on B1/B2 VisaTourist VisaUS TravelersVisit USUS TourismBest places to visit in US

What's on your travel list for this year? Maybe this is the year to see more of the United States. There's no shortage of unique, awe-inspiring, fascinating locations to visit in the USA. The United States has so many diverse cities and attractions that it is difficult to narrow down the list to 10 top travel destinations. These are the most frequently mentioned destinations as places to see and should be on your bucket list. This list provides an overview of the best and most popular sites in the United States, ranging from New York City hotspots to the best time to see the Cherry Blossoms in Washington.
1. New York City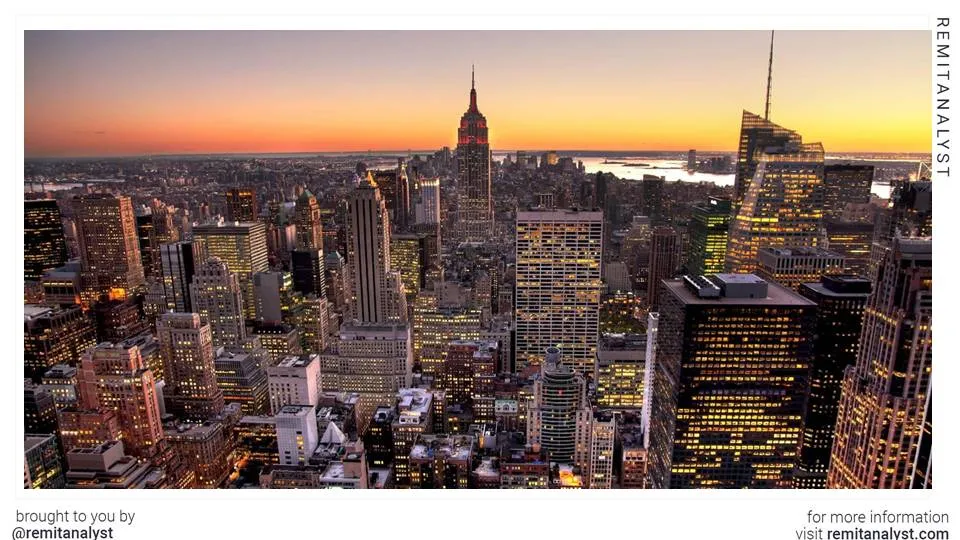 New York, dubbed "the world's capital," is a vibrant city that truly has something always to offer everyone. There is much to keep you occupied in the Big Apple, from famous sites like the Statue of Liberty, world-class shopping, and sports, to worldwide cuisine, huge parks, a throbbing nightlife, and a flourishing arts scene. As New York City is a massive city with attractions in almost every district and neighborhood, deciding which ones to see during your vacation might be challenging. Below is a list of our favorite attractions in New York City that we recommend you should see:
i. Statue of Liberty
The Statue of Liberty is one of the most iconic landmarks in the world. The Statue of Liberty symbolizes liberty, independence, friendship, and freedom. The Statue was a gift from France to the United States to commemorate the country's centennial. It's one of the world's tallest monuments, measuring just under 152 feet from base to torch and weighing almost 450,000 pounds. Every first-time visitor's itinerary of things to do in New York includes a visit to the Statue of Liberty.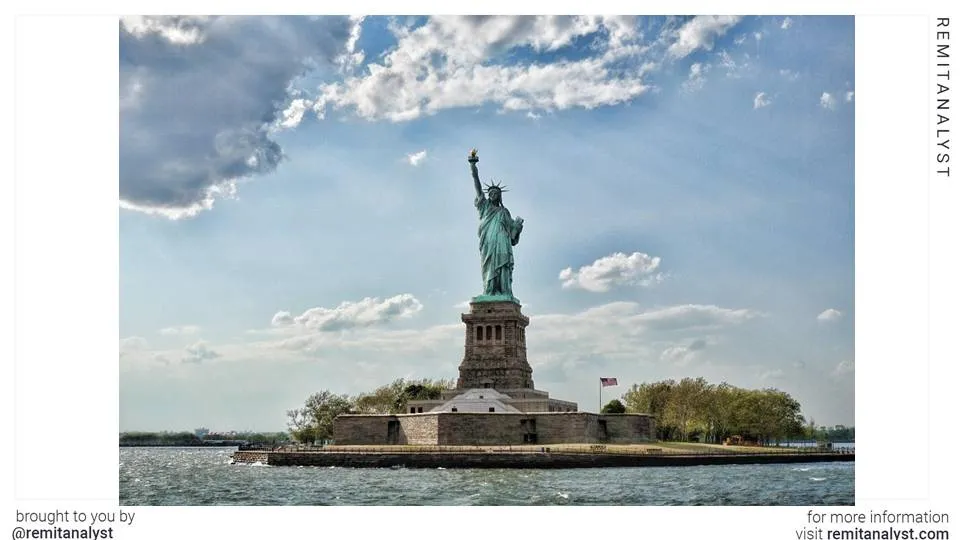 ii. Times Square
Times Square, lined with massive, brilliantly lit billboards and displays, is the place to be in New York in the evening, but it's exhilarating at any time. This is where New York's New Year's Eve celebrations occur, including the famed "ball drop" at midnight, when the square and surrounding streets are packed.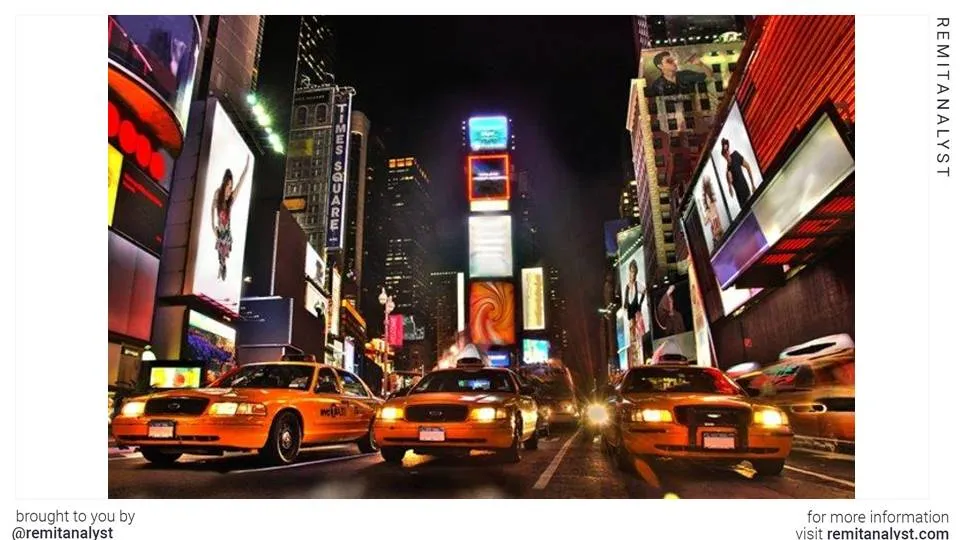 Times Square is bustling and always crowded, yet it has a distinct appeal. The bleachers at one end are a fantastic place to relax and enjoy the scenery.
iii. Brooklyn Bridge
The Brooklyn Bridge is one of the city's most famous monuments, with its Gothic-shaped arches and suspension cables inspiring generations of poets, musicians, and painters. This historic bridge, which connects Manhattan and Brooklyn across the East River, was the world's first steel suspension bridge when it opened in 1883. Walking over the Brooklyn Bridge for an hour is the most pleasing way to experience this symbol. Only pedestrians and bicycles can use this wood plank walkway.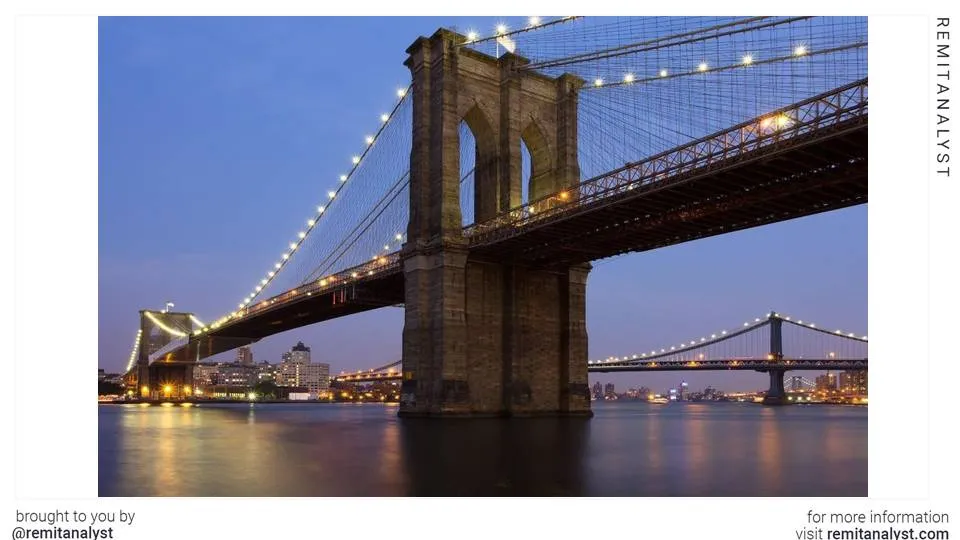 New York City has many more attractions, such as Central Park, Empire State Building, Fifth Avenue, etc.
2. Chicago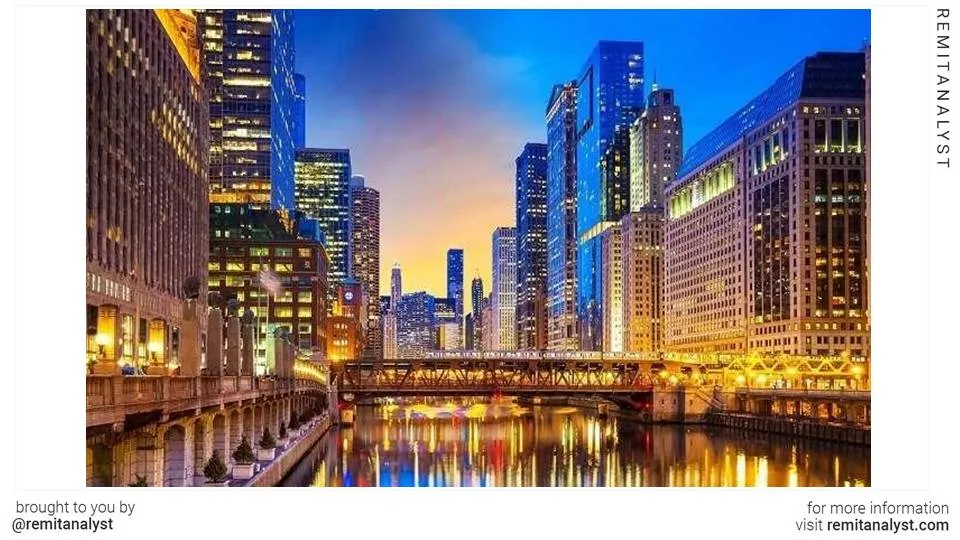 The windy city is a well-known and popular tourist attraction for visitors from within and outside the United States. Chicago is famed for its world-class museums, vibrant commercial areas, a diverse nightlife, and landmark structures that reflect the city's turbulent history. And if you're looking for entertainment, there's always something going on in Chicago for every taste. Whether you are a local or a visitor, the beautiful city of Chicago boasts the top attractions worth seeing. On your next trip, don't miss these must-see attractions.
i. John Hancock Observatory
The John Hancock Observatory, also known as 360 Chicago, is the city's most recognizable landmark and offers a complete perspective of the city from 1000 feet above, which is a sight not to be missed. Take a ride on TILT, which will 'tilt' you from the 94th level, and have an experience you will never forget. The only spot in the state where you can see up to five conditions, as well as the famous Lake Michigan, this is a must-see. This is one of Chicago's most popular destinations.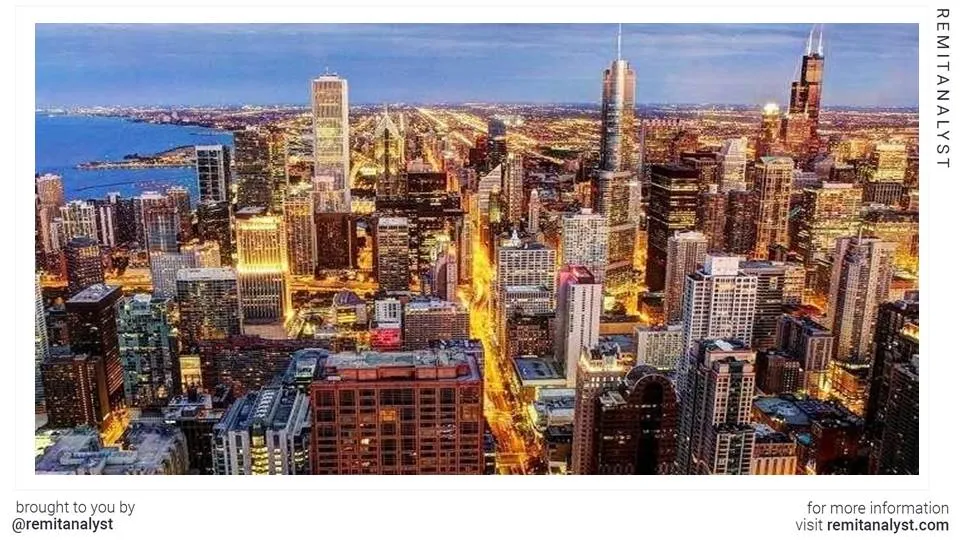 ii. Riverwalk
When it comes to tourism in Chicago, a stroll down the Riverwalk is an absolute must. While admiring the city lights along the Chicago River, you can select a supper menu from various bars, pubs, and restaurants. The Riverwalk offers some of Chicago's top restaurants, and other unique sites to visit in Chicago are easily accessible by Water Taxi.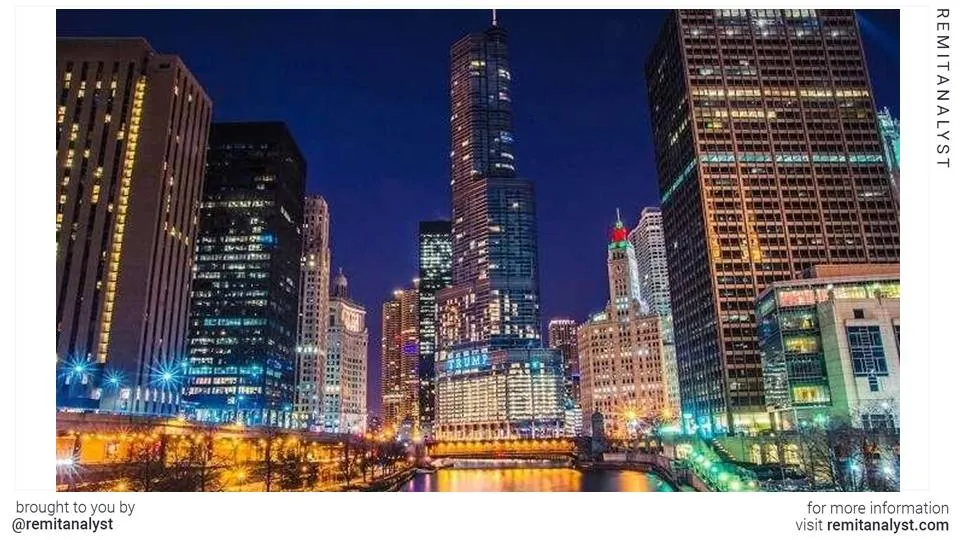 iii. The Magnificent Mile
You haven't seen Chicago until you've visited the Magnificent Mile, the city's commercial hub. This bustling area offers the best range of fashion outlets and top-tier stores, as well as the opportunity to participate in the annual Magnificent Mile Shopping Festival. The Magnificent Mile Lights Festival is also a must-see while in town. Spend a day indulging in the multicultural experience at one of Chicago's top attractions.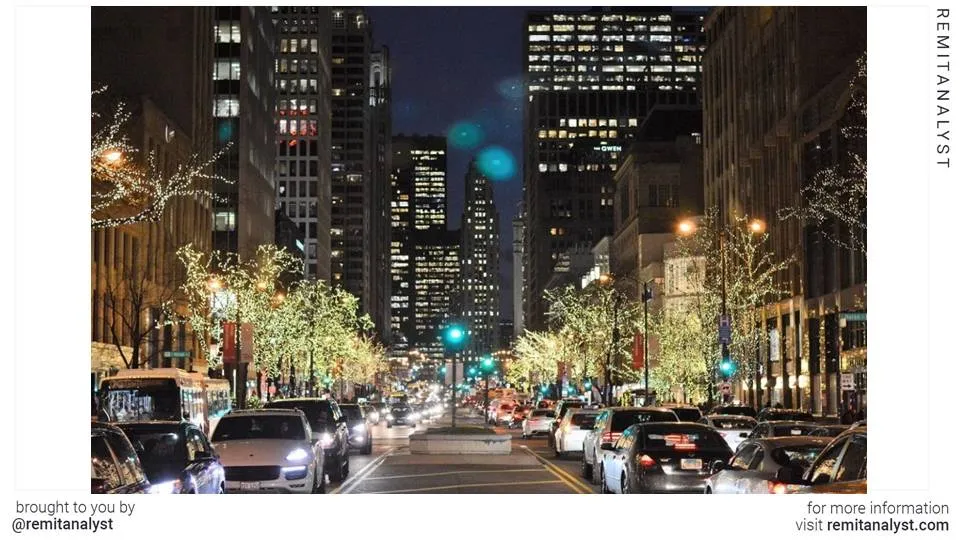 There are many more things to explore in Chicago, such as Navy Pier, Chicago History Museum, Shedd Aquarium, and many others.
3. San Francisco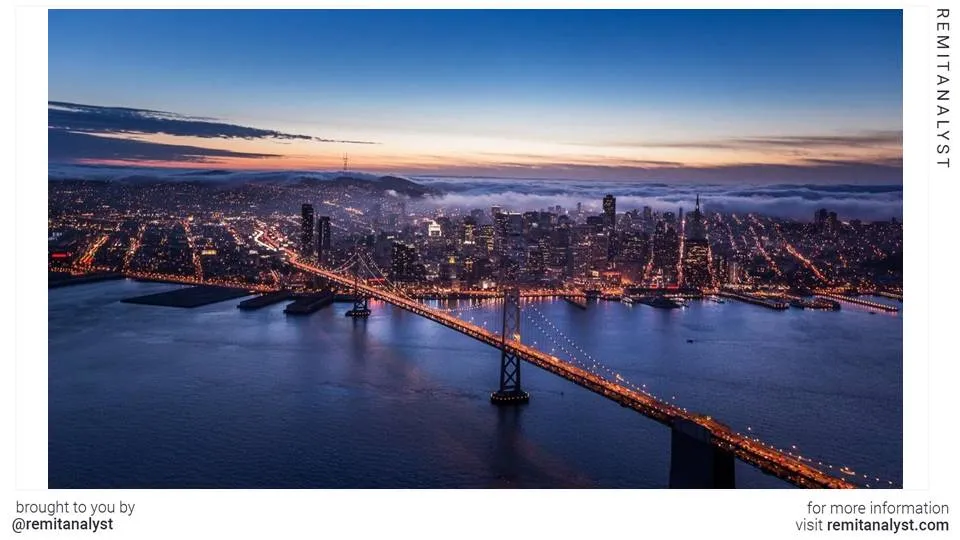 San Francisco is frequently referred to as one of the world's most beautiful cities, and it should go on everyone's bucket list. It's also renowned as one of the top foodie destinations in the United States, with more amazing sights and activities than you could see! So, if you want to spend some time in a beautiful, multicultural city where you can sample a wide variety of cuisines, this is the place to go. Here's a list of some of our favorite San Francisco sites that we recommend you visit:
i. The Golden Gate Bridge
The Golden Gate Bridge is one of the many attractions in the United States. The Golden Gate, which marks the entry point of the San Francisco Bay into the Pacific Ocean, is crossed by this suspension bridge. The Golden Gate Bridge connects San Francisco with Martin County on the northern end. Due to its elegant structure, this bridge is known as one of the world's most beautiful and photographed bridges.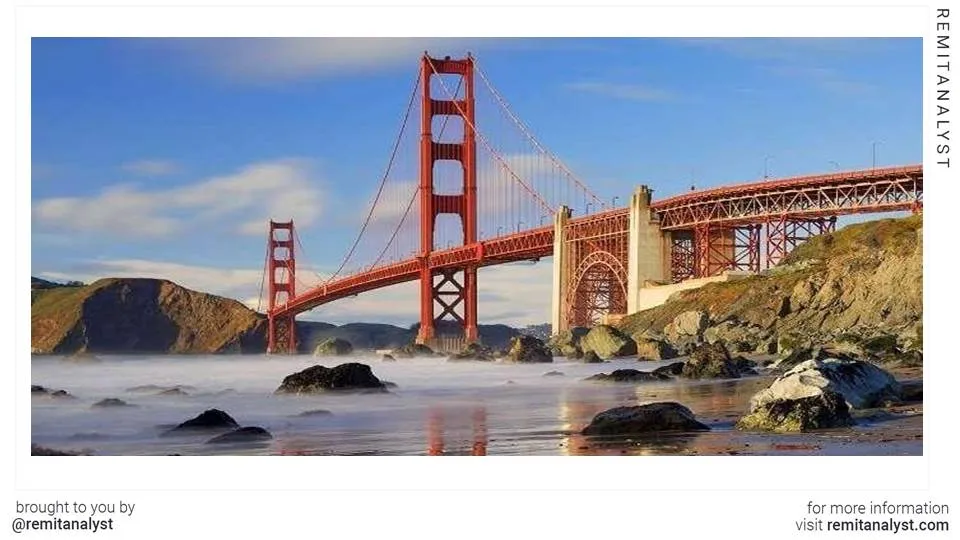 ii. Alcatraz Island
Alcatraz Island is 1.5 miles from San Francisco's shoreline in the San Francisco Bay. This little island, sometimes known as "The Rock," was created in 1868 with numerous amenities, including a lighthouse, a military bastion, a federal prison, and a military prison occupied from 1933 to 1963. The site is now one of San Francisco's most popular tourist destinations. You can visit some well-known attractions to make your sightseeing a memorable experience.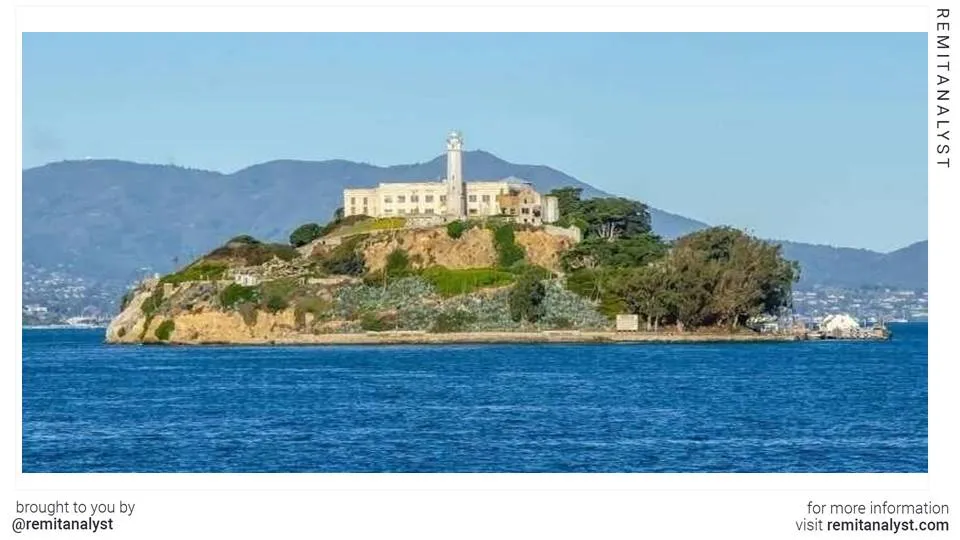 iii. Chinatown
The Chinatown District is one of San Francisco's most famous tourist destinations. The district is America's oldest Chinatown, known as the "Original Chinatown" and the first to hold the name. Outside of Asia, it is also the largest Chinatown. The Bustling Vibrant ambiance brings you to a place far from San Francisco, and the entire experience is genuinely Chinatown.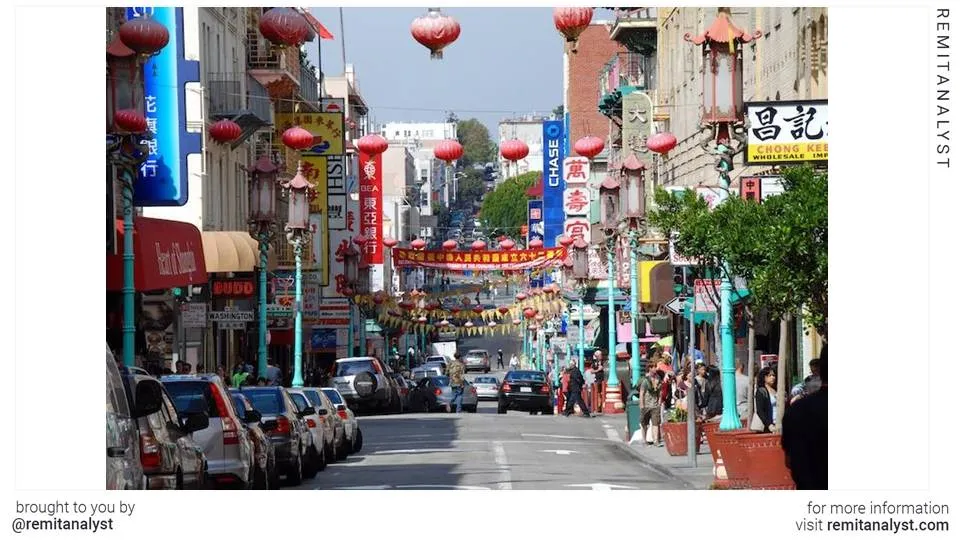 There are plenty of other sights to see in the city, like Unique Square, Exploratorium, Fisher Man's Wharf, etc.
4. Washington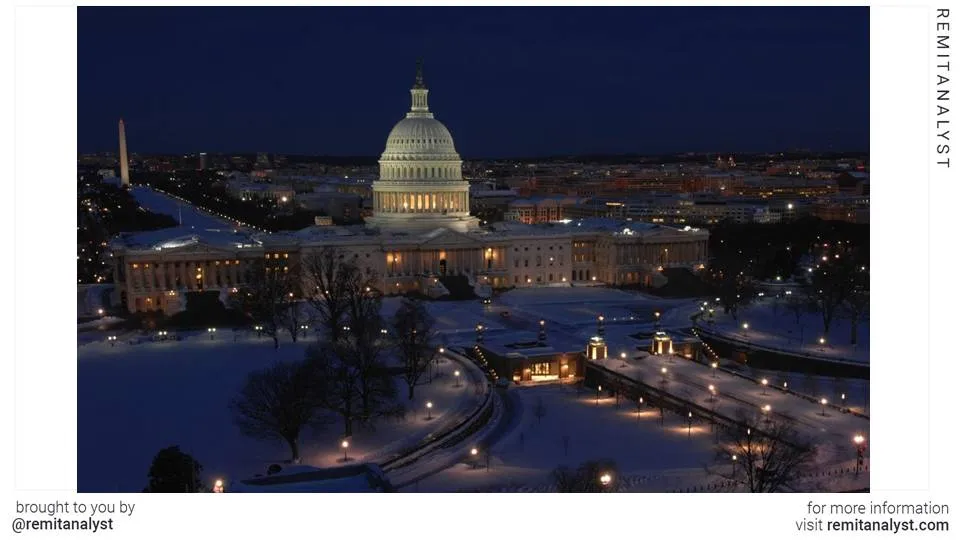 In Washington, the natural world appears to be larger than life. In the beautiful green vistas of the Hoh Rain Forest on the Olympic Peninsula, sleeping mountains like Mount Rainier rising over the horizon, and time appears to stop. The San Juan Islands and Puget Sound are Pacific Northwest havens, with lovely cities like each offering its own set of activities. On your next trip, don't miss these must-see attractions.
i. Mount Rainer National Park
Mount Rainier is Washington's tallest peak, visible for miles in every direction. Mount Rainier is in the heart of the National Park that bears his name. The Sunrise and Paradise parts of the Park are two of the Park's most beautiful places. Weather permitting, the Road to Paradise is open all year, allowing travelers to reach high elevations for hiking in the summer and snowshoeing in the winter.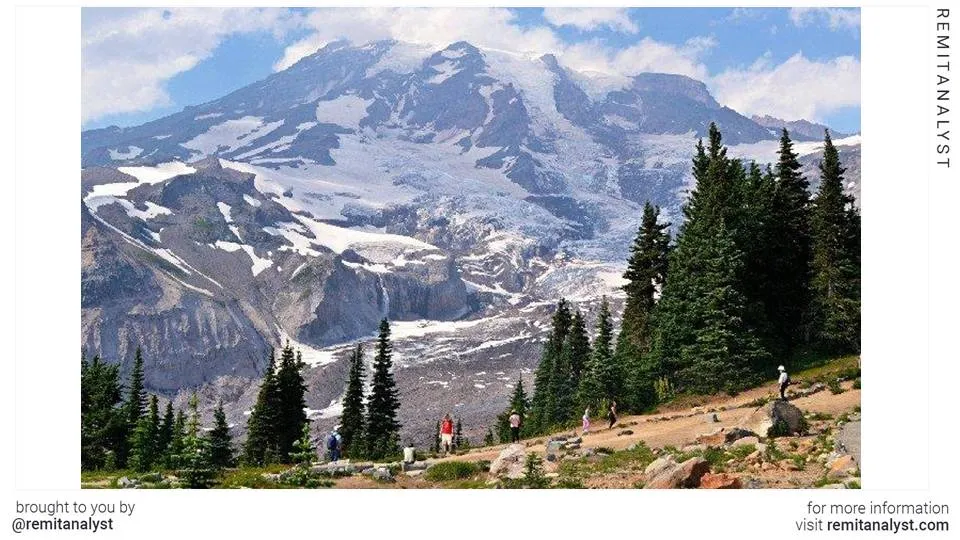 ii. Port Angeles
Port Angeles, located in the heart of Washington State's picturesque Olympic Peninsula, offers something unique to every visitor. Active vacationers can partake in ocean and lake kayaking, mountain biking, and paddle boarding with on-site courses and equipment. You may cycle along the Discovery Trail or go hiking, bird watching, and fishing in Olympic National Park or Hurricane Ridge.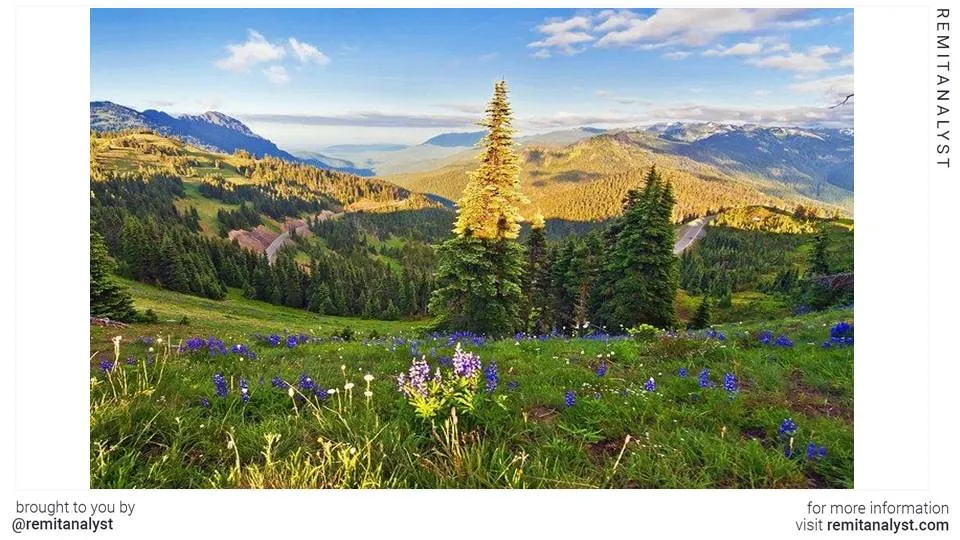 iii. Seattle
Both crowded and beautiful Visitors to Seattle will have to prioritize their activities to make the most of their time there. Begin your tour at the Sky View Observatory or the Space Needle, which provides breathtaking views of the city and surrounding islands and mountains. Museums cater to a wide range of interests. The Centre for Wooden Boats is one of the most exciting museums since it allows you to board an ancient marine ship and learn how to row, sail, and repair it.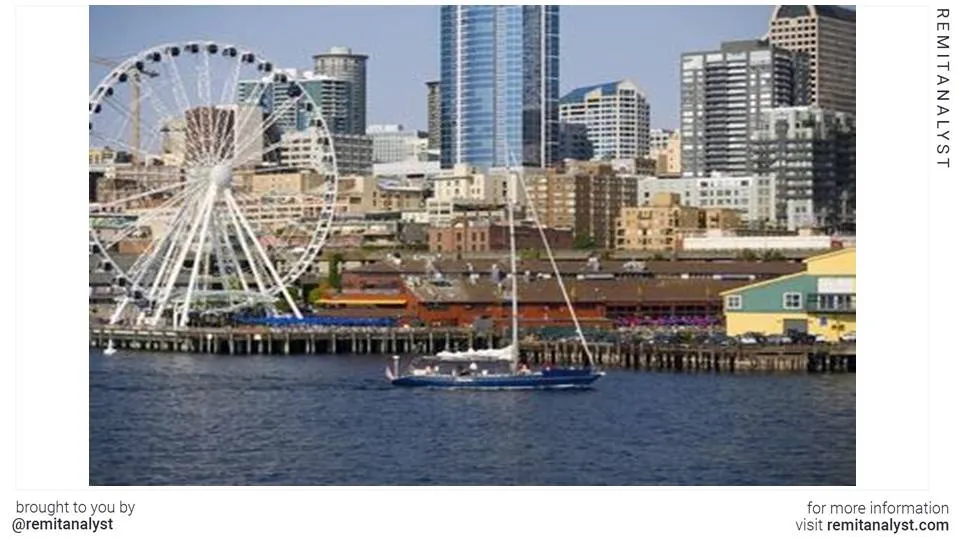 Along with these attractions, you can also explore Washington State Capitol Building, Olympic Park, Spokane, and many others.
5. Los Angeles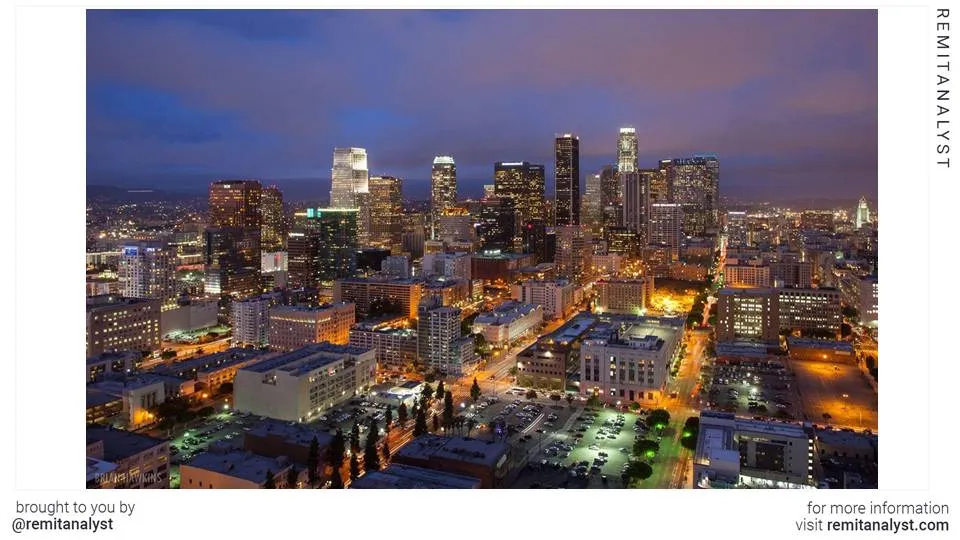 Los Angeles has long been known internationally in the film and entertainment industries, particularly for Hollywood, which has attracted aspiring actors and actresses from all over the country for over a century. Sunseekers will find lots to do and intriguing neighborhoods to visit while enjoying the warm climate and beaches. On your next trip, don't miss these must-see attractions.
i. Universal Studios Hollywood
Universal Studios Theme Park is famed for its incredible rides based on blockbuster films. Still, it is also a functional movie studio and a family-friendly attraction. For most visitors, the ever-changing array of rides, which includes everything from simulations to roller coasters, is the highlight. You'll see your favorite and iconic characters from numerous movies, such as the Minions or Shrek, all over the park. Obtaining a photograph of your television hero is, of course, a given.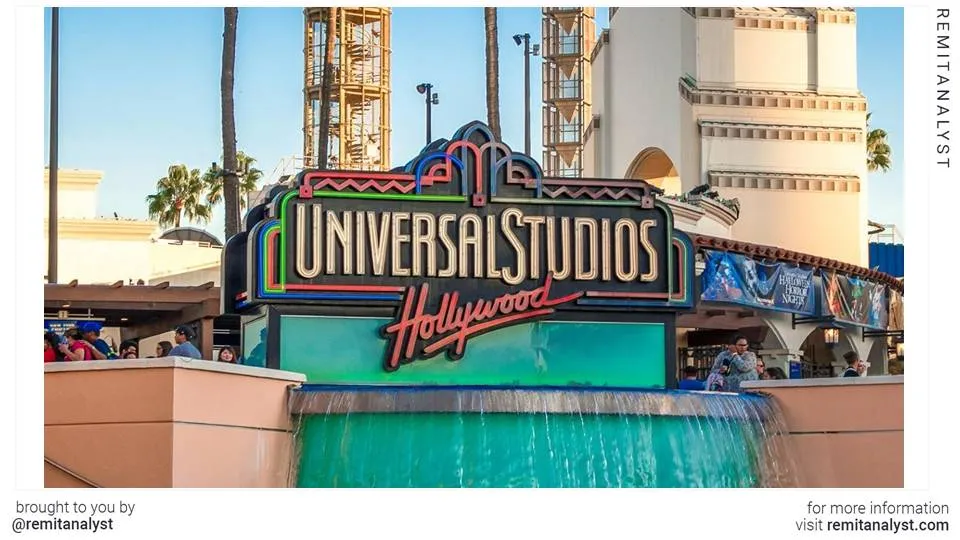 ii. The Wizarding World of Harry Potter
The Wizarding World of Harry Potter has everything, from magical spells to magical creatures, from dark villains to brave heroes. Enter a world where the magic truly exists. Prepare to see more of Harry Potter's world than you've ever seen before. The Wizarding World of Harry Potter is an experience that Potterheads can't miss.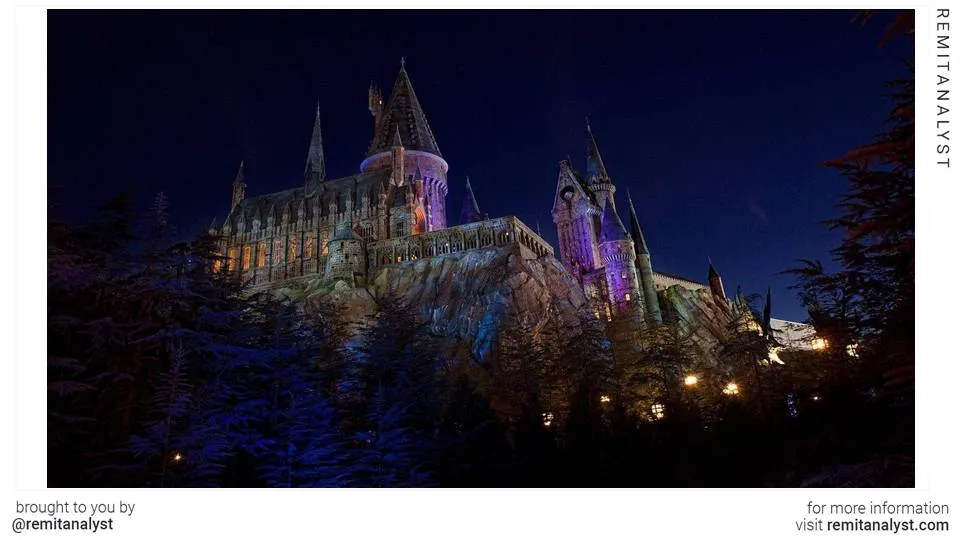 iii. Disneyland
What kind of entertainment awaits you? Rides and merry-go-rounds, shows, meeting your favorite cartoon and blockbuster characters, purchasing one-of-a-kind souvenirs, including those with Mickey Mouse ears, and so on. Disneyland Park is one of the most popular attractions in Los Angeles. There are numerous rides, theme parks, diners, and other attractions. Disneyland is a feast for adults and children alike. A journey here will provide a person of any age with great pleasure and satisfaction. Tomorrowland and Mickey's Toontown are the Park's most popular attractions.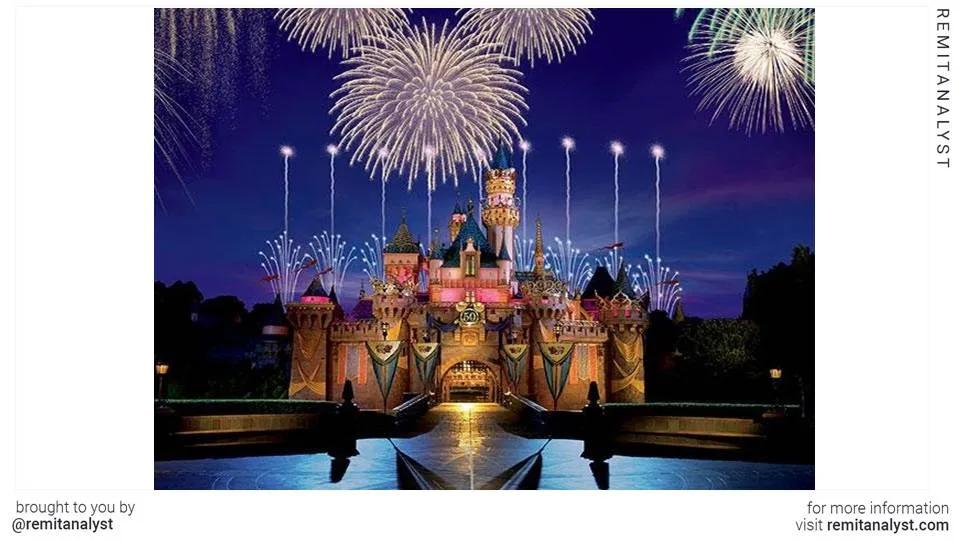 You can also tour The Grove, Griffith Observatory, Natural History Museum of Los Angeles Country, and these must-visit attractions.
6. San Diego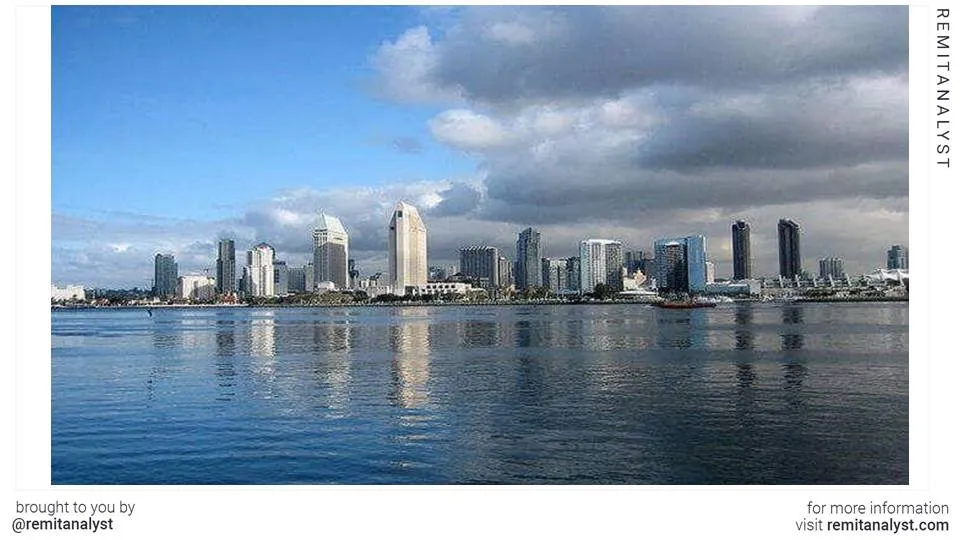 San Diego is one of America's most acceptable cities, boasting many world-class attractions and fascinating sites that will not disappoint. The excellent climatic conditions and breathtaking natural beauty of this region attract travelers. San Diego's world-famous museums and Spanish Colonial-style architecture are two of the most intriguing attractions among the city's numerous distinctive features.
i. Balboa Park
Balboa Park is a large urban cultural park with more than 16 museums, many theatres, and the world-renowned San Diego Zoo. This venue has everything for you, whether you want to view antique masterpieces or the new Comic-Con Museum. It is still one of the city's most historic locations.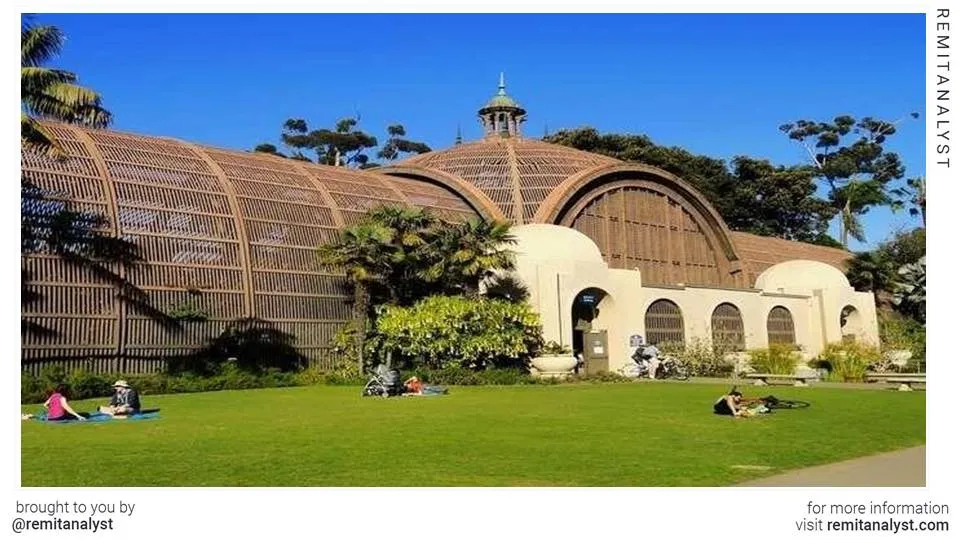 ii. San Diego Zoo
San Diego Zoo is one of the largest zoos in the United States, with over 3,500 animals representing 650 different species. It is a world-renowned zoo where tourists may get up and personal with exotic animals. There will be a broad range of creatures to observe, including foxes, hippos, antelope, brown bears, rhinos, and more. The early morning panda trek is a one-of-a-kind experience here.
iii. San Diego Air and Space Museum
A trip to San Diego will never be complete without a stop at the famed San Diego Bay or the San Diego Harbor. The San Diego-Coronado Bridge spans this 12-mile-long port, home to ten museum ships. Coronado Island, located immediately across the port, is also worth a visit. San Diego's Island town, home to the famous Hotel Del Coronado, has a lot to offer, from beaches to art galleries. Coronado Island, which is connected to the mainland by the San Diego Coronado Bridge, is a must-see. San Diego Harbor Tours are famous sightseeing cruises that make visiting San Diego Bay one of the city's most exciting things to do.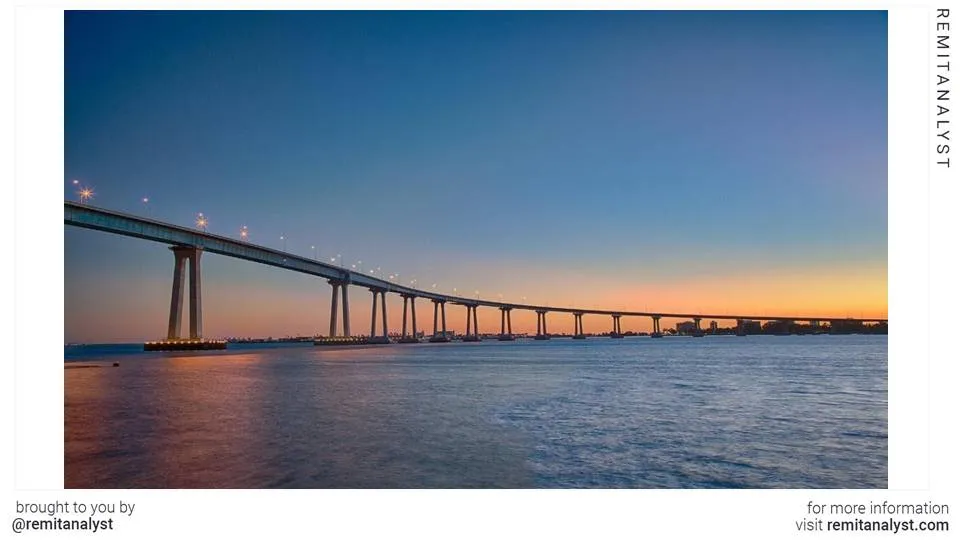 The city has many other attractions, such as Gaslamp Quarter, SeaWorld San Diego, San Diego Bay, etc.
7. Dallas
Dallas has a rich history of ranching, farming, and oil production, and it has grown fast as a commercial center. The Perot Museum of Nature and Science, the Gothic revival Kirby Building, and the Victorian and Neoclassical mansions on Swiss Avenue are among the city's most notable modern and postmodern landmarks. The most pleasing area to begin a visit is the city center. There are numerous outstanding museums, restaurants, and hotels, as well as many entertaining activities, to be found here. On your next trip, don't miss these must-see attractions.
i. The Sixth Floor Museum at Dealey Plaza
On a guided audio tour of the Sixth Floor Museum at Dealey Plaza in Dallas, learn about the fascinating history of John F. Kennedy. Explore the exhibits at your leisure with a pre-recorded audio guide and learn about one of America's most popular presidents' life, times, legacy, and political accomplishments. Explore personal photographs of the Kennedy family, view compelling documentary material to understand the political figure's assassination, and learn about the impactful deeds of a man who profoundly influenced the United States.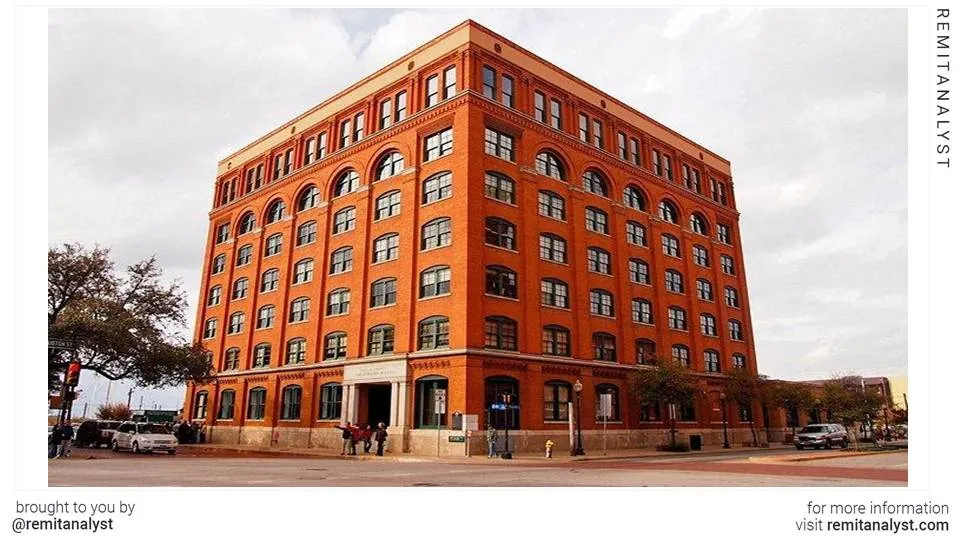 ii. Dallas Museum of Art
One of the country's best art museums will take you on a 5,000-year journey through history, from ancient to contemporary art. Art admirers can travel through time and cultures, scrutinizing 1,700-year-old Buddhas, a Greek burial relief from 300 BCE, early American gold art, and a 2,000-year-old Nok terracotta bust from Nigeria. The American and European art collections are as impressive as one might expect, including pieces by Georgia O'Keeffe, Edward Hopper, and Childe Hassam and masters like Canaletto, Courbet, Monet, van Gogh, and Piet Mondrian. Sigmar Polke, Jasper Johns, Jackson Pollock, Franz Kline, and others are among the artists represented in the comprehensive Contemporary galleries, which include works by Sigmar Polke, Jasper Johns, Jackson Pollock, Franz Kline, and others.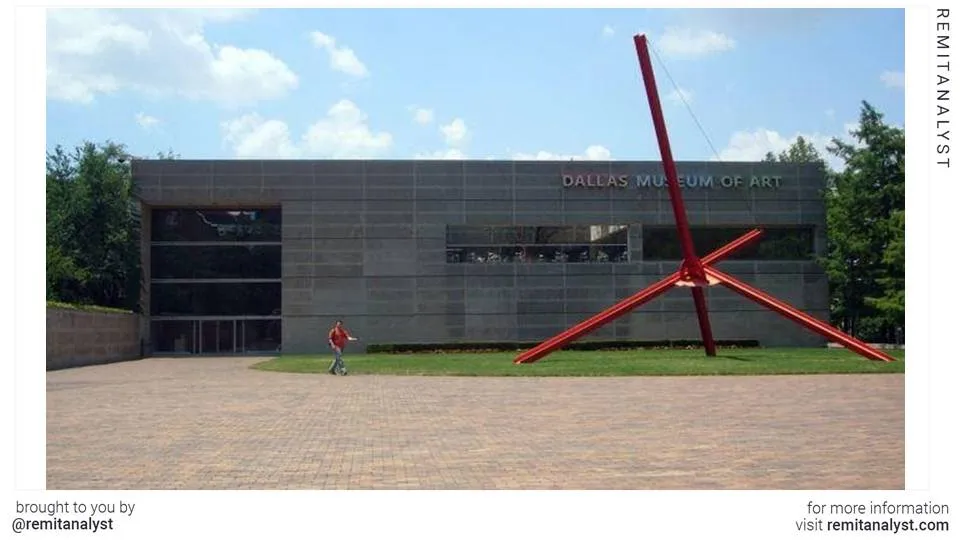 iii. White Rock Lake Park
is a well-known park, and around one million people visit each year to enjoy the picturesque splendor. White Rock Lake is a reservoir with a beautiful lake where people may go boating while admiring the trees and flowers around them. The Jewel of the Dallas Park System is White Rock Lake Park. There are lanes in the Park that are utilized for bicycling, running, and strolling. It is a picnic spot, and people choose to go there to enjoy it. Fishing and sailing are available on the lake, and the Park contains approximately 100 plant and animal species. You can see squirrels, tigers, deer, leopards, owls, hawks, eagles, parakeets, and many more animals.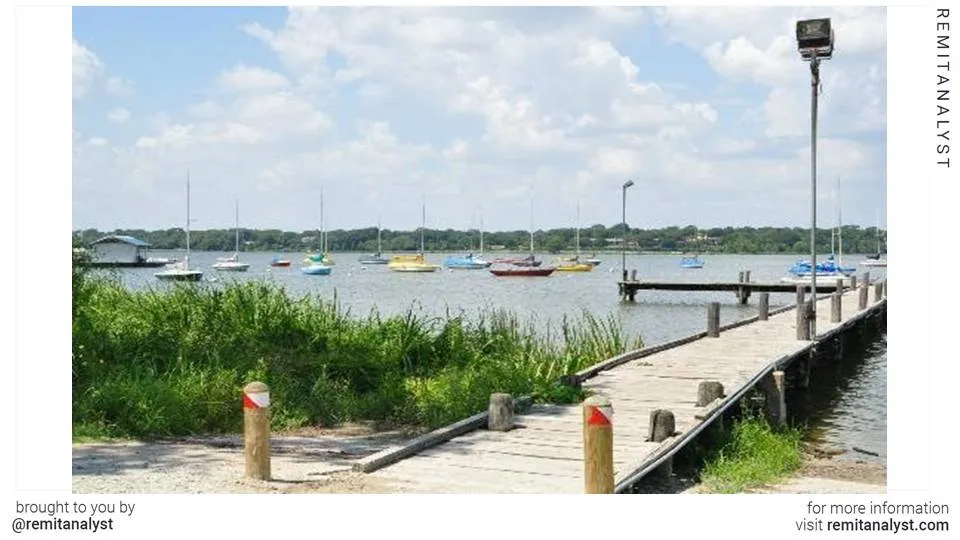 In addition to these attractions, you can visit places such as Dallas World Aquarium, Dallas Arboretum & Botanical Garden, and Perot Museum of Nature & Science.
8. Orlando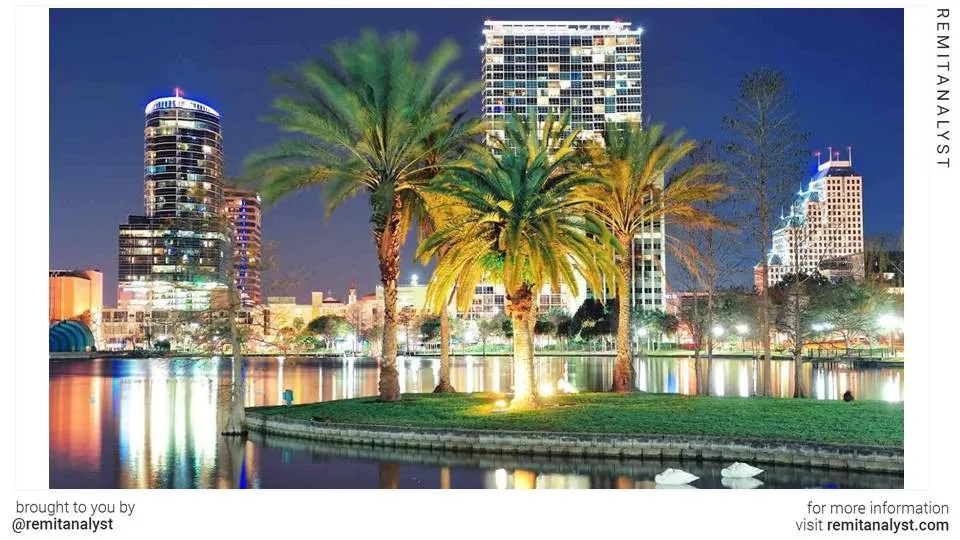 Orlando is situated in one of the world's most popular tourist destinations, attracting tens of millions of people each year. Walt Disney World, SeaWorld Orlando, and Universal Orlando are three of the city's most popular tourist attractions. The city has earned the moniker "America's Theme Park Capital." The Orlando area takes pride in offering tourists and visitors a beautiful, exciting blend of tropical nature and thrilling manufactured theme park attractions.
i. Walt Disney World Park
Walt Disney World is the most visited attraction in Florida. Magic Kingdom is the most well-known of the four parks, with Cinderella's Castle dominating the Park's center. Epcot's Spaceship Earth geosphere greets tourists as they enter this exposition-style Park, which also contains Future World and the World Showcase. This around-the-world experience allows visitors to glimpse other cultures and meet popular international Disney characters. The Hollywood Studios Park lets visitors peep into the realm of movie magic with thrilling action, special effect presentations, and trips inside real studio space. The Kilimanjaro Safari at Animal Kingdom is a terrific way to see African animals in their natural habitat and the massive Tree of Life. The parks hold nightly fireworks, parades, and other activities throughout the year. Even though lines for the most popular attractions and rides are well-known for being long, there are Fast Pass options to help you make the most of your visit.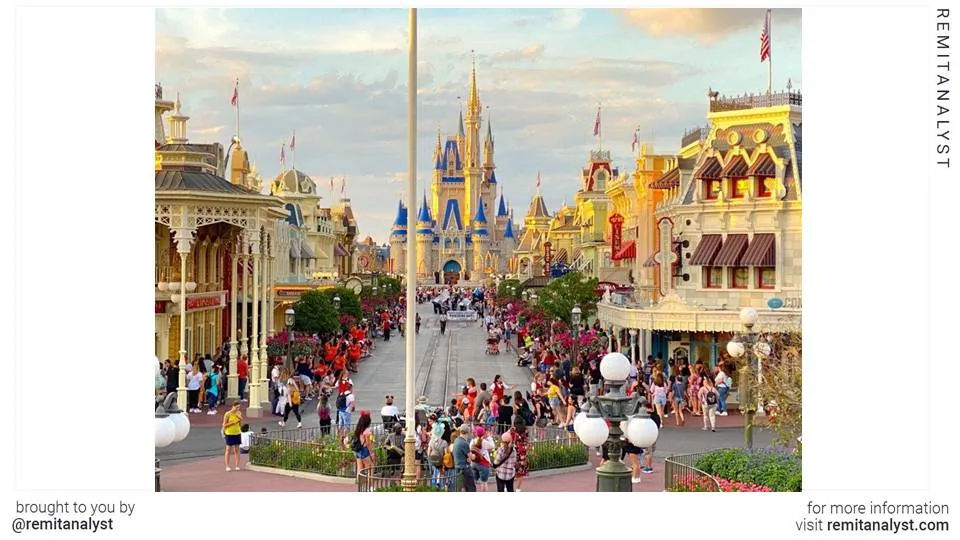 ii. Discovery Cove
Discovery Cove, located in Orlando, is one of the area's most popular attractions. Snorkeling along a coral reef, exploring underwater with a full dive helmet, wading among stingrays, and swimming with dolphins are just a few activities available to park visitors. A vast aviary where you can engage with exotic birds, a calm river where you can explore and snorkel, and a tropical swim area where you may splash in the pools or relax in a lounge chair on the sandy beach are also available on site.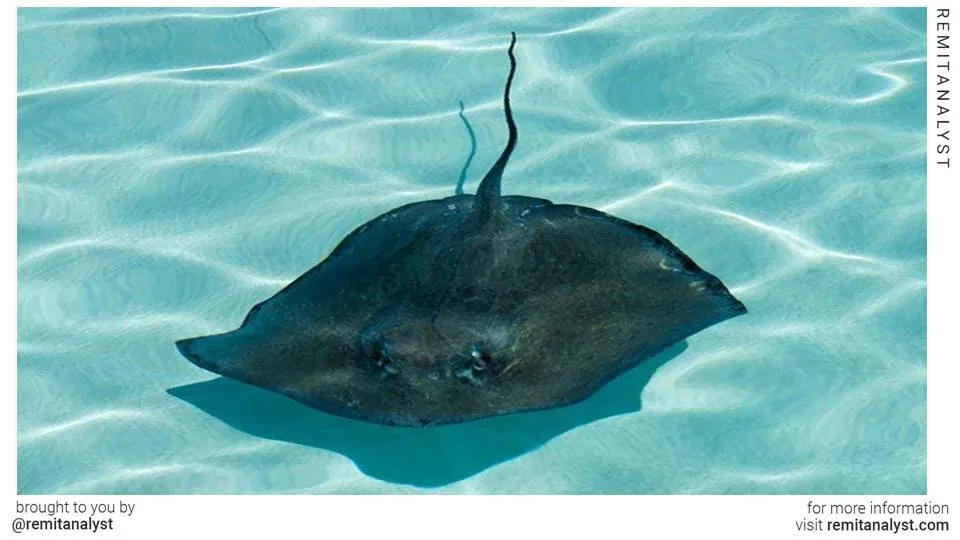 iii. Kennedy Space Centre Visitor Complex
One of the most popular day trips from Orlando is to the Kennedy Space Center Visitor Complex. This is a once-in-a-lifetime opportunity to tour one of NASA's most well-known operations centers. The Heroes and Legends exhibitions, from engineers to early space travelers, introduce guests to the lives and professions of people who made the space program possible. The US Astronaut Hall of Fame is also located here, as is the Rocket Garden, which houses rockets from some of NASA's most notable missions, such as the Apollo and Gemini programs. The display featuring the original Space Shuttle Atlantis is one of the attractions. It's thrilling to stand just feet away from this legendary vehicle and observe the scars of flight and return. Over 60 exhibits provide information about the space shuttle and the program overall.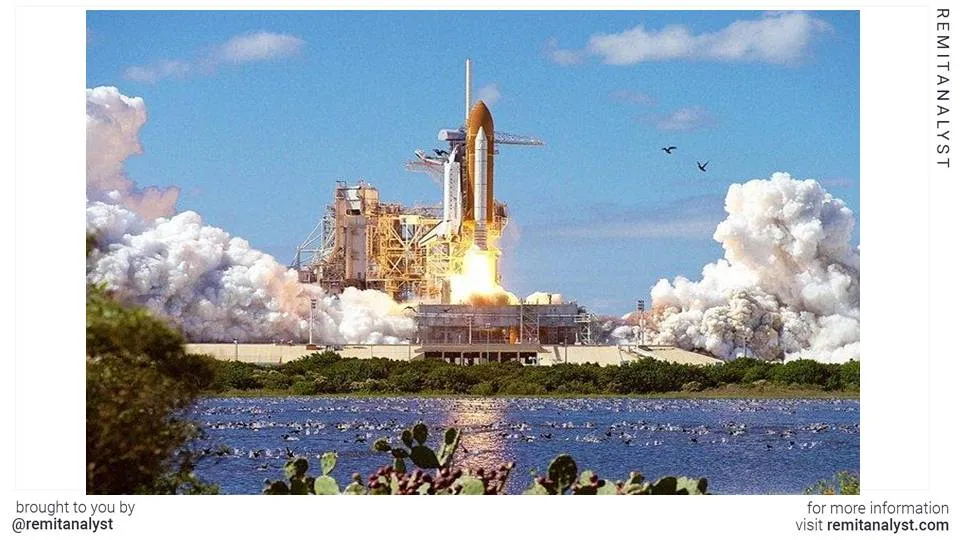 There are many more attractions in Orlando, including Lake Eola Park, Orlando Eye, Universal Park, etc.
9. Michigan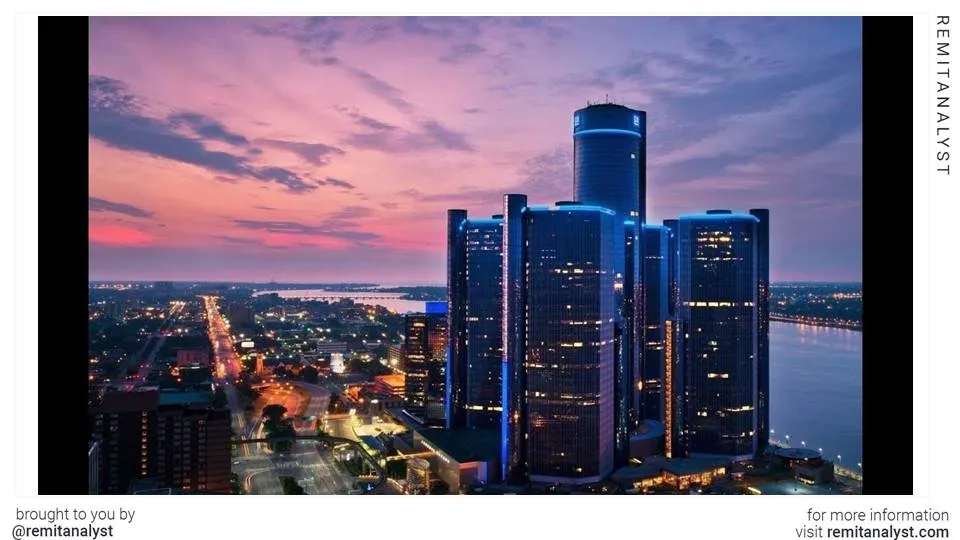 Due to the state's diversified terrain, rich history, and iconic city of Detroit, Michigan's most-visited tourist spots cater to a wide range of interests. There are several options for those who want to enjoy nature, particularly near the Great Lakes' borders, where freshwater dunes and coastal ecosystems far from the sea can be found. Detroit is a great place to visit if you want to experience life at a faster pace. It's a city that has worked hard to honour its history as the Motor City while also growing as a major tourist destination and cultural centre. With our list of the top tourist attractions in Michigan, you'll find more things to see and do in the state, from the bright lights of the city to the Great Lakes.
i. Detroit
Between Lakes Huron and Erie, Detroit, Michigan's largest city, is located on the northwest bank of the Detroit River and Lake St. Clair. Downtown Detroit is situated on the water's edge and offers a variety of activities, restaurants, stores, and unique areas such as Greektown. Detroit, the most explored city in the United States, has many activities to excite and delight tourists. You must see these places on a trip to Motor City, from world-class art museums and architecture to historical sites and attractive public areas.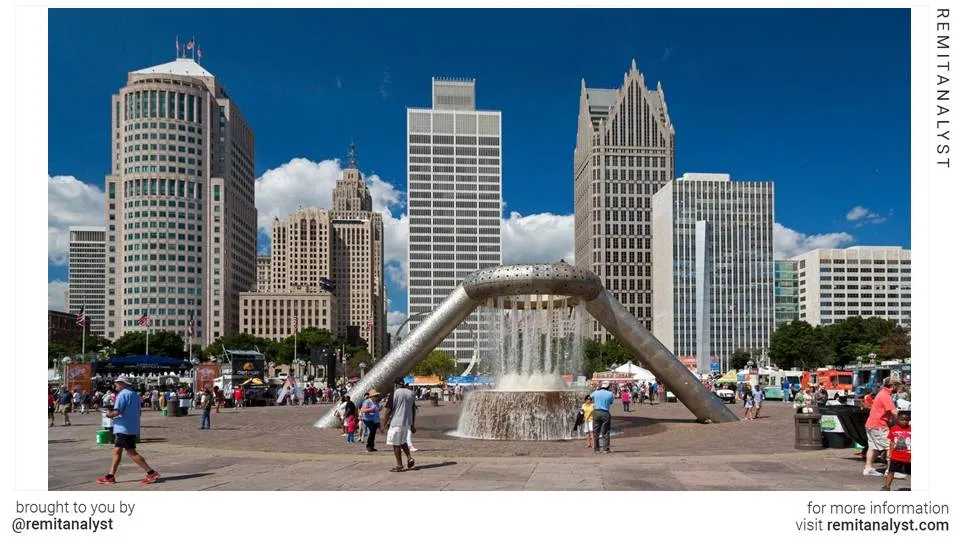 ii. Sleeping Bear Dunes National Seashore
Many lists of America's most beautiful sites include Sleeping Bear. This Park in northern Michigan has approximately 70,000 acres of land to explore. It has thick forests, kilometers of sandy coastline, and breathtaking lakeside views that are difficult to describe. You can climb the dunes, swim in the lake, pack your backpack, and embark on an adventure-filled hike through the Maple Beach Forest to see some of the most beautiful sites. The historic Glen Haven Village and the South Manitou Island Lighthouse are also part of Sleeping Bear.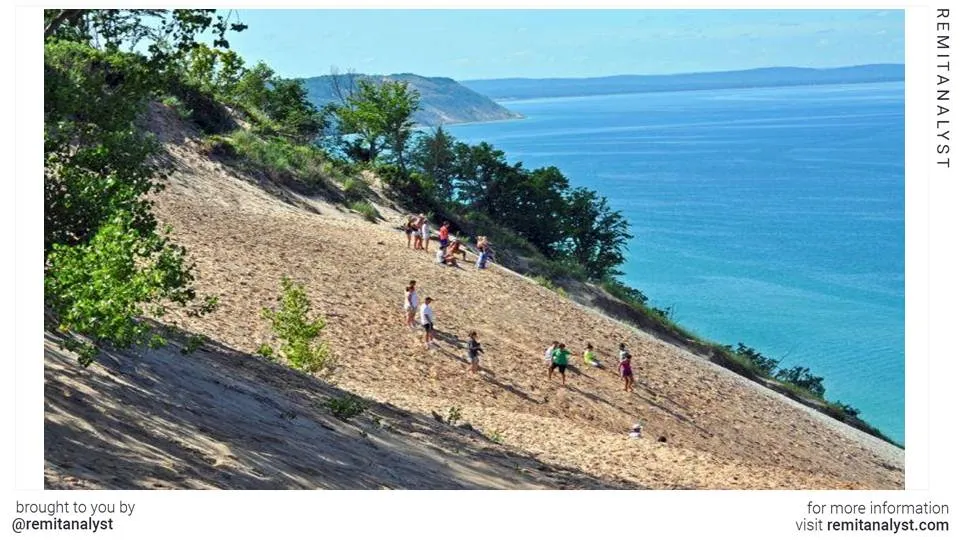 iii. Michigan Historical Museum
The Michigan Historical Museum in Lansing was the state museum system's initial building and is the system's central instructional institution. Exhibits and artifacts span from a look at the region's indigenous peoples to the evolution and progress of the state into what it is now. Interactive modules, films, and lectures are featured in permanent, rotating exhibits. Exhibits are changed regularly to accommodate new technologies while boosting visitors' capacity to peer into the past. The Michigan History Museum System also manages several other museum locations and archival collections, as well as historical markers and special programs and activities for residents and visitors alike.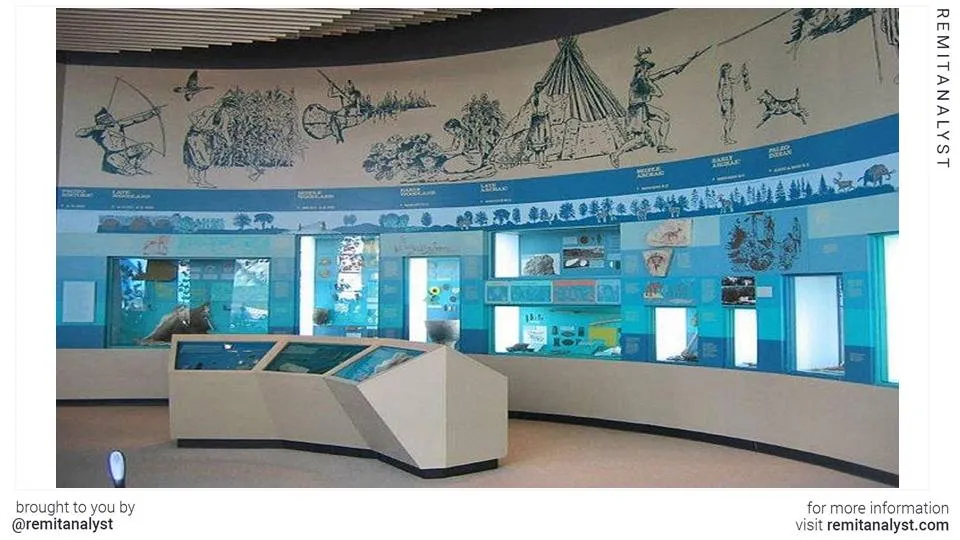 There are numerous other attractions in Michigan, such as Traverse City, Charlevoix, Ypsilanti, and many others.
10. Las Vegas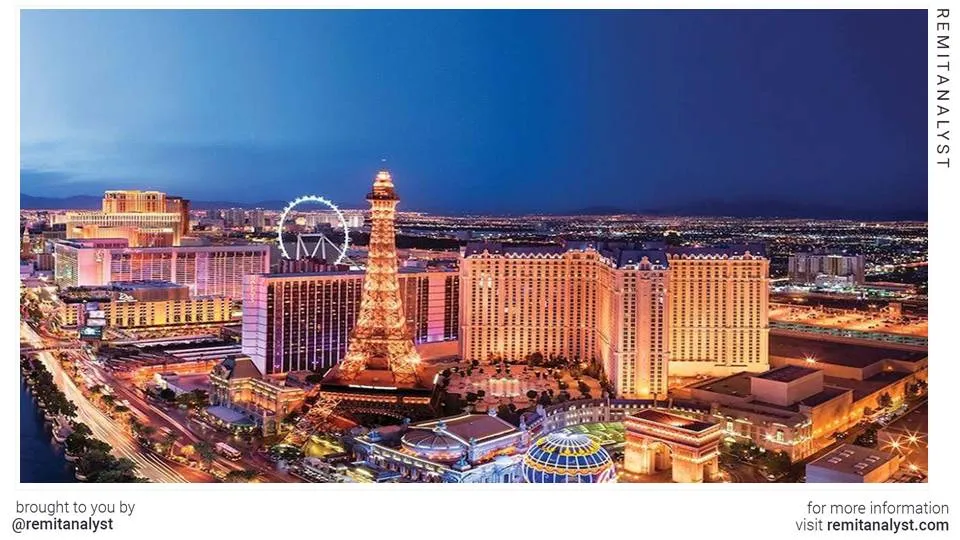 This desert city is known worldwide for its fun and excitement. The Strip, Las Vegas' iconic resort-lined Strip, twinkles with lights and replicas of beautiful landmarks worldwide. Many hotels are attractions, with free streetside displays ranging from dancing fountains to exploding volcanoes. You'll also discover exciting museums, a never-ending list of shows, and many other activities. The Grand Canyon is only a short helicopter trip away, and the hills and mountains surrounding Las Vegas provide a variety of leisure activities, including hiking, camping, boating, and skiing. Las Vegas is a fantastic spot to come to all year.
i. The Strip
The Strip, a 2.5-mile-long portion of Las Vegas Boulevard that spans from northeast to southwest through the city, is where the action is. Most people think of Las Vegas: as a strip lined with massive entertainment palaces, many of which have a distinct theme and are home to performing venues, luxury hotel rooms, and fine dining. Walking around the Strip and taking in the views is one of the must-do activities in Las Vegas. It's most amazing at night when the city is lighted up by a never-ending stream of gleaming neon signs. This place is a never-ending sensory overload.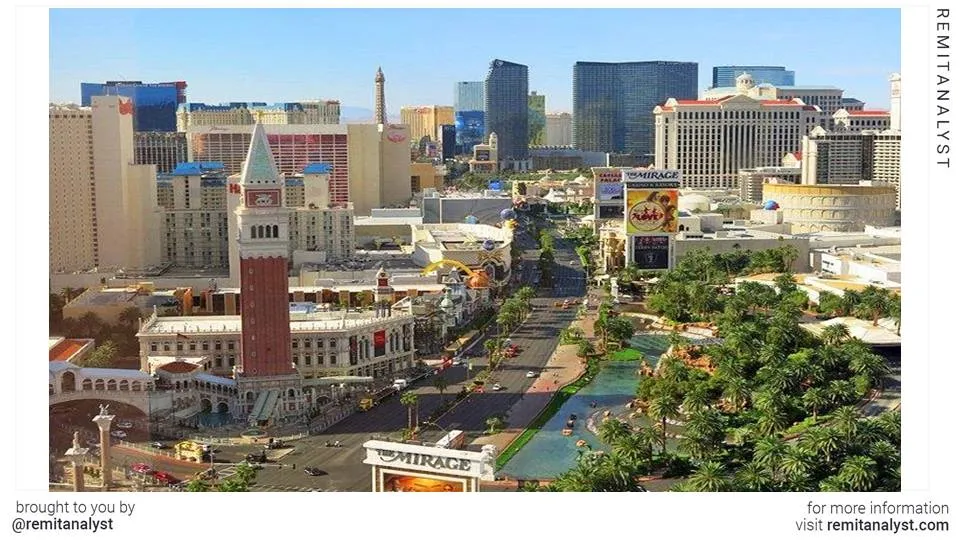 ii. Fremont Street Experience
Fremont Street is a pedestrian-only zone with a diverse range of attractions. A canopy of LED lights covers a five-block portion of Fremont Street, illuminating the sky in a display of varied colors and designs as you stroll below. Every night, a piece of great music and visual show known as the Fremont Street Experience takes place overhead. In this region, street entertainers and particular entertainment act frequently perform outdoors. Fremont Street is a few kilometers from the Strip in downtown Las Vegas.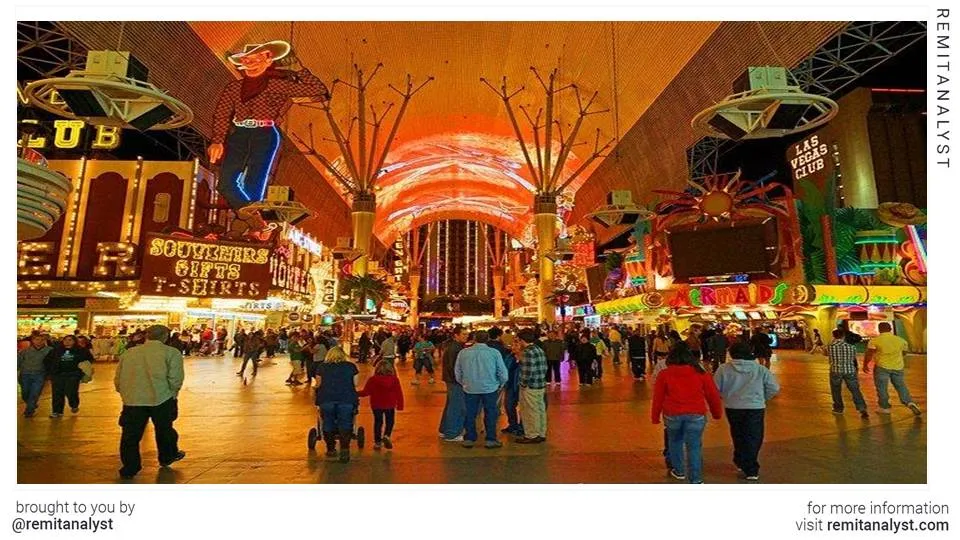 iii. Neon Museum
For many tourists, Las Vegas's bright and colorful neon signs have been one of the city's most iconic views. These multi-story advertising beacons have become one of the city's most recognizable features. The Neon Museum, an outstanding Las Vegas attraction, will please collectors and fans of antique memorabilia. A museum may not appear to be a natural fit for Sin City's glamour and grandeur. Locals refer to the museum as the Neon Boneyard! Neon signs are a one-of-a-kind art form that has made Las Vegas renowned, and the historic signs have been meticulously preserved in one of the world's most distinctive collections.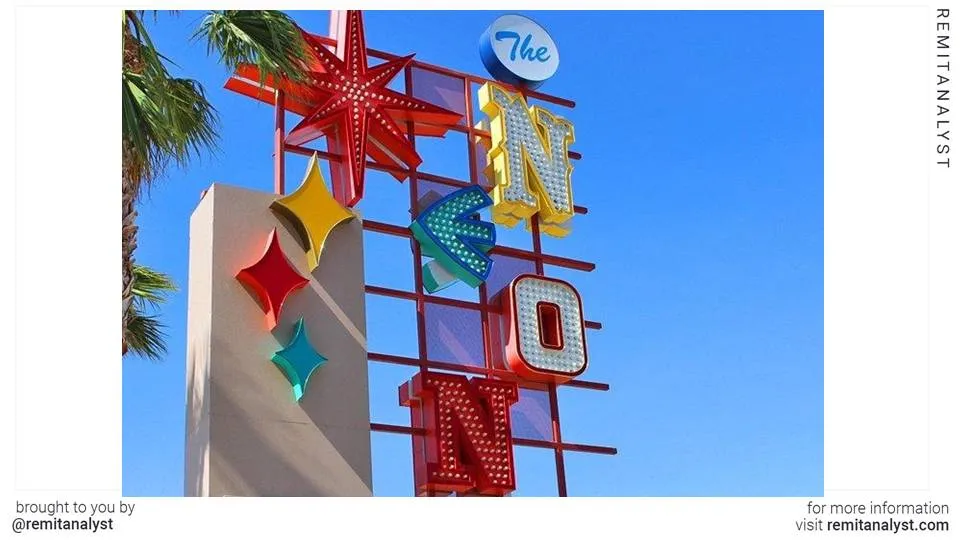 With these must-see attractions, you can also enjoy a tour of the Stratosphere Tower, High Roller Ferris Wheel, The Mob Museum, Vegas Indoor Skydiving, etc.