Top 10 Travel Places to Visit in Canada
Updated on: 2021-12-13 - 5 mins read
Best places to travel on Canadian Visitor's Visa Tourist Visa CanadaCanada Travelers Visit CanadaCanada TourismBest places to visit in Canada

The top places to visit in Canada show that the country has a broader heart than its size when it comes to satisfying the wanderlust of all travelers. You'll gladly agree with us once you see them for yourself. Whether it's the lakes, gardens, or cities, Canada offers everything to make your vacation enjoyable! Explore the cosmopolitan streets of Toronto and the mountains of the Canadian Rockies. This world's second-largest country has numerous places to visit. Canada's colorful scenery, natural wildlife, and soul-filling culture will captivate you.
1. Vancouver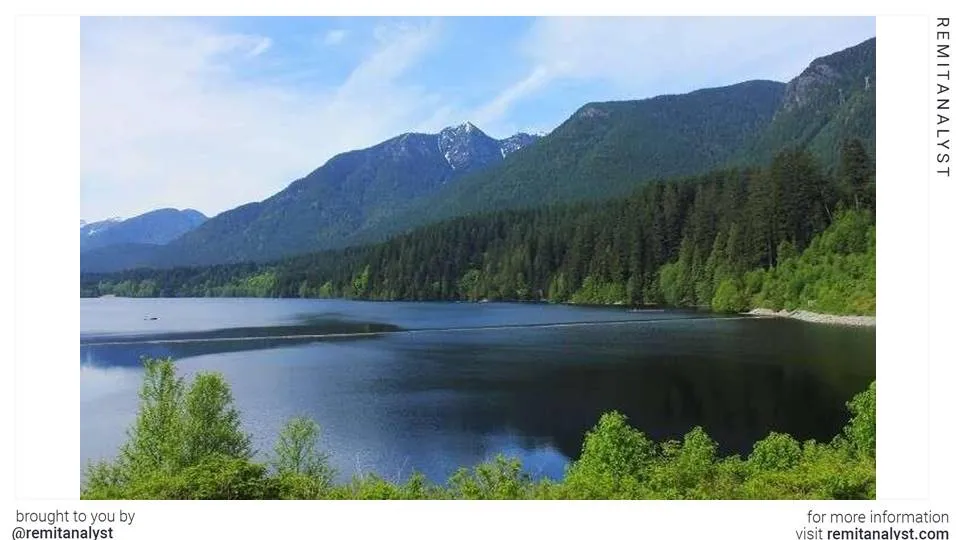 Vancouver is a gorgeous city surrounded by mountains that is well-known for its thriving art, theatre, and music sectors. It is also one of British Columbia's most vibrant cities, full of love, life, and laughter. And if you're planning a vacation to this beautiful seaport, don't forget to check out these top locations to visit in Vancouver, which is a must-see for everyone considering a trip to Canada.
i. Grouse Mountain
Vancouver's renowned peaks provide probably the most beautiful backdrop of any city on the planet, and its mountain playground is one of the best things to do in Vancouver. It's the city's most popular all-year attraction and should be on everyone's Vancouver bucket list.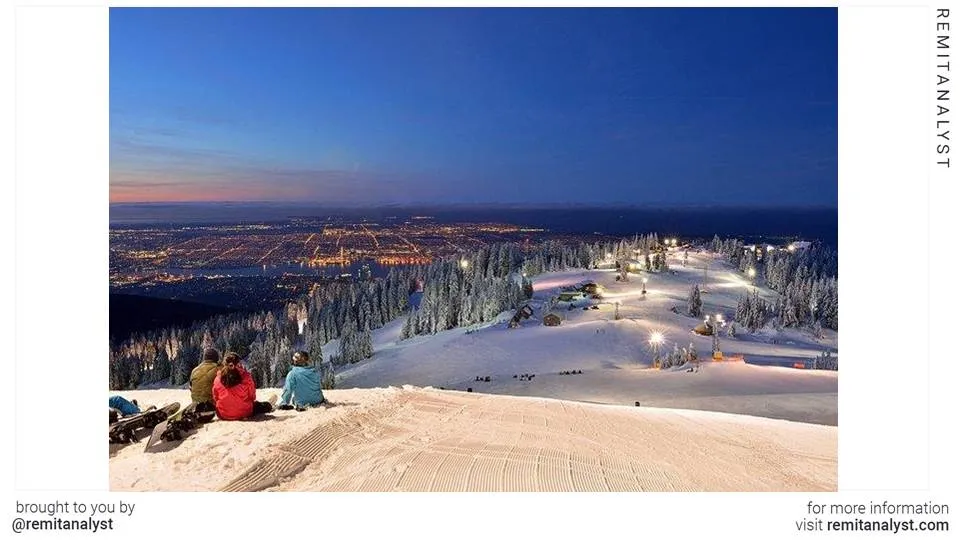 ii. Canada Place
With fabric-covered roof peaks that resemble sails, Canada Place is a stunning feature on Vancouver's skyline. The facility itself is vibrant, with hues that signify Canada's diversity. Canada Palace is an iconic landmark for residents as well as foreign visitors.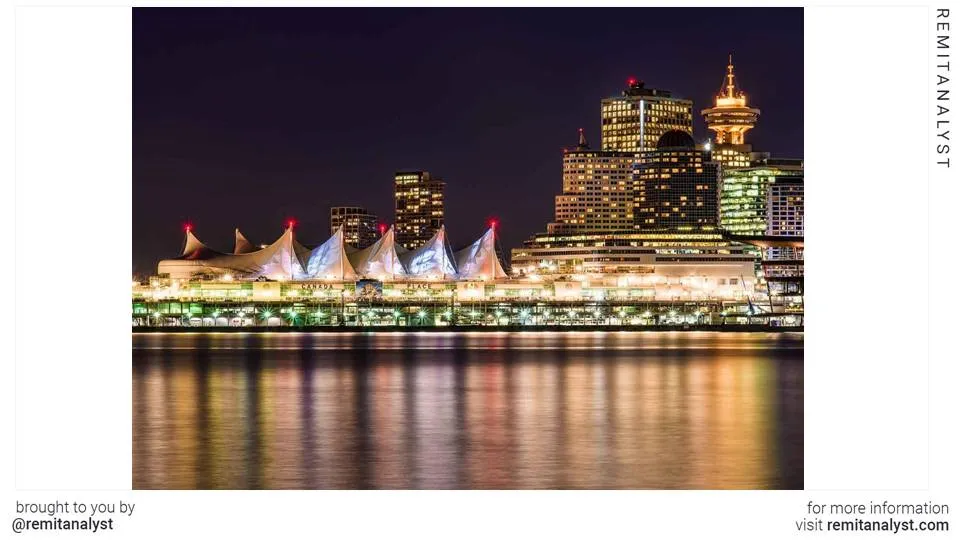 iii. Capilano Suspension Bridge
The Capilano Suspension Bridge, located in North Vancouver, British Columbia, Canada, is a spectacular suspension bridge that spans the Capilano River. With over 1.2 million visits annually, this bridge is one of Vancouver's most well-known tourist attractions. Aside from the bridge and the park, there's also the Treetops Adventure Activity and the Cliffwalk, which add to the visit's fun.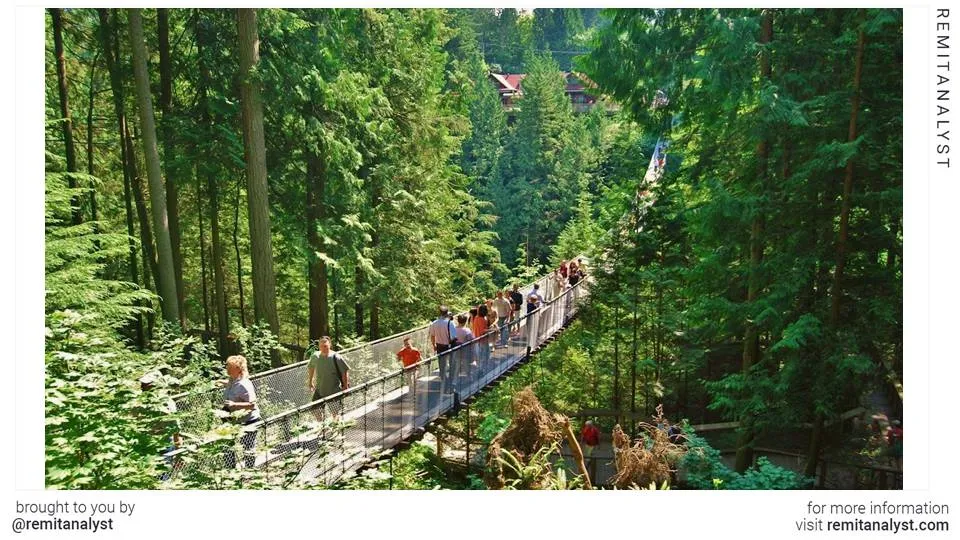 Vancouver has many more attractions, such as Robson Street, the Museum of Vancouver, Granville Island, and the Museum of Anthropology.
Toronto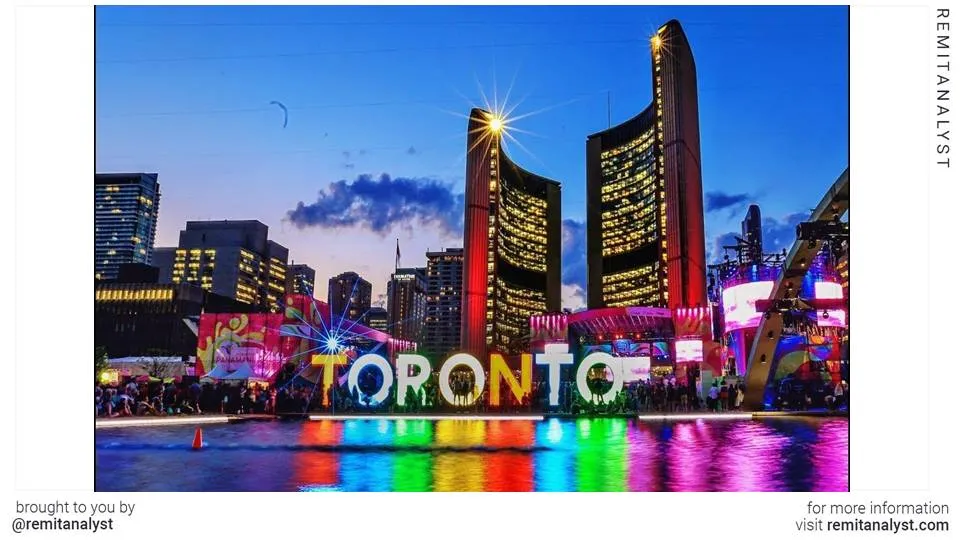 World-class museums, fantastic shopping, a plethora of food options, and summer and winter outdoor activities are just a few of Toronto's tourist attractions. The Blue Jays of baseball and the Maple Leafs of hockey are two of the city's professional sports teams. Toronto is a dynamic metropolis with its vast Chinatown, restored Victorian buildings, and modern-day skyscrapers.
i. CN Tower
The CN Tower, located in Downtown Toronto, is Canada's most recognizable icon. Visitors can look out from behind glass windows or via a metal screen from an outdoor observation area via a glass elevator.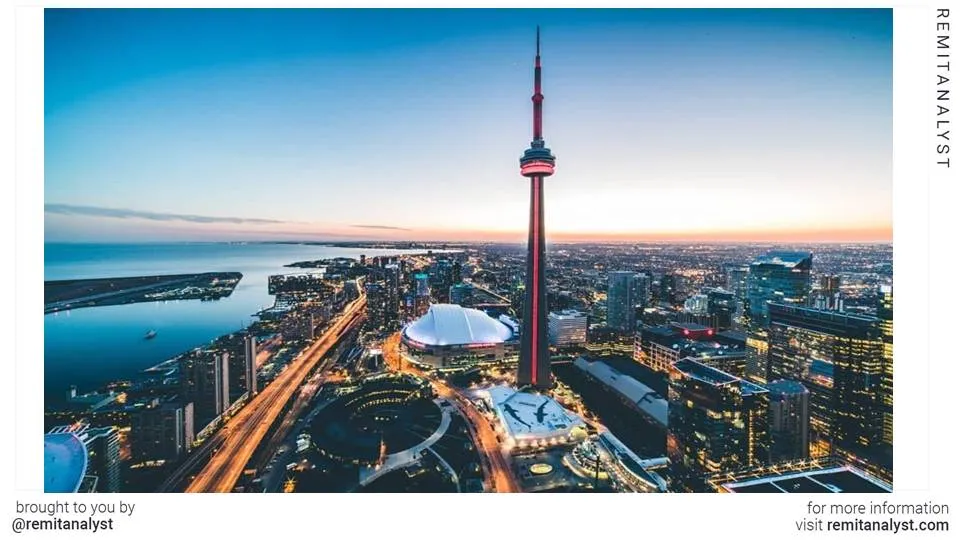 ii. Distillery District
When visitors wish to enjoy the elegance of Victorian Toronto, they should head to the Distillery District. This pedestrian-only commercial area, located in the historic neighborhood just a short walk from downtown, is centered around renovated buildings that were previously the Goodman & Worts whiskey distillery.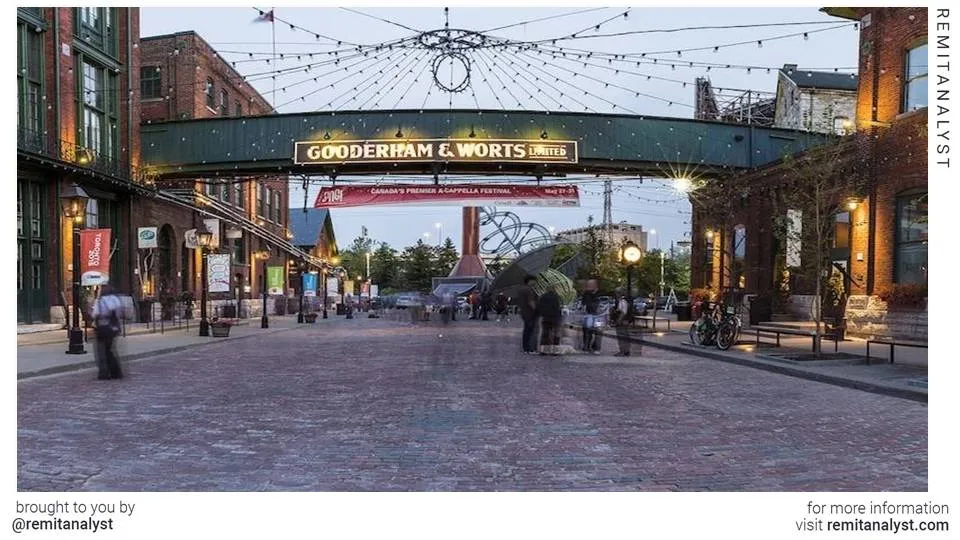 iii. Royal Ontario Museum
The Royal Ontario Museum is the largest museum in Canada as well as one of the largest in North America. It is also one of the most famous museums in the country, with over 1 million visitors each year. The museum's vast holdings include a wide range of topics, with over six million artifacts scattered across 40 galleries and exhibition sections.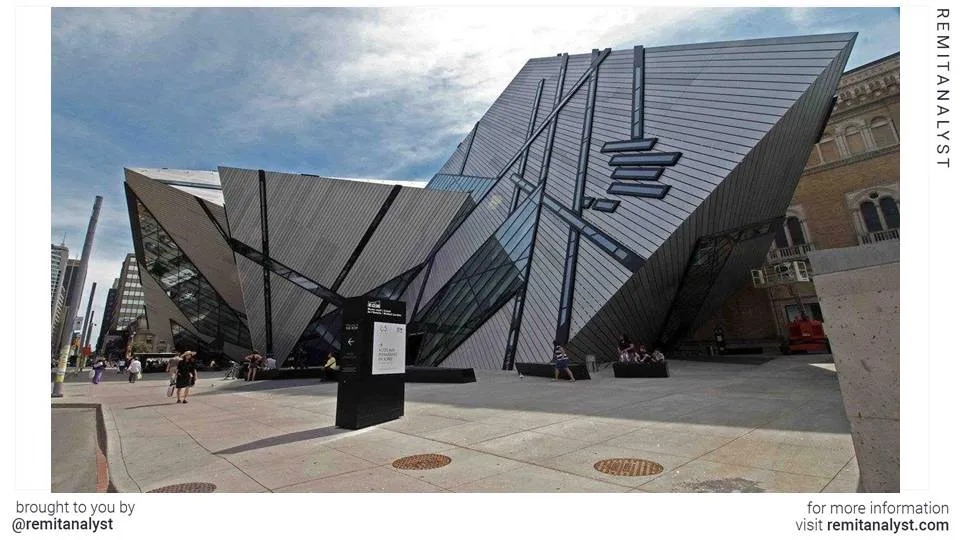 There are many more things to explore in Toronto, such as Niagara Falls, City Hall & Nathan Philips Square, Kensington Market, Entertainment District, etc.
3. Montreal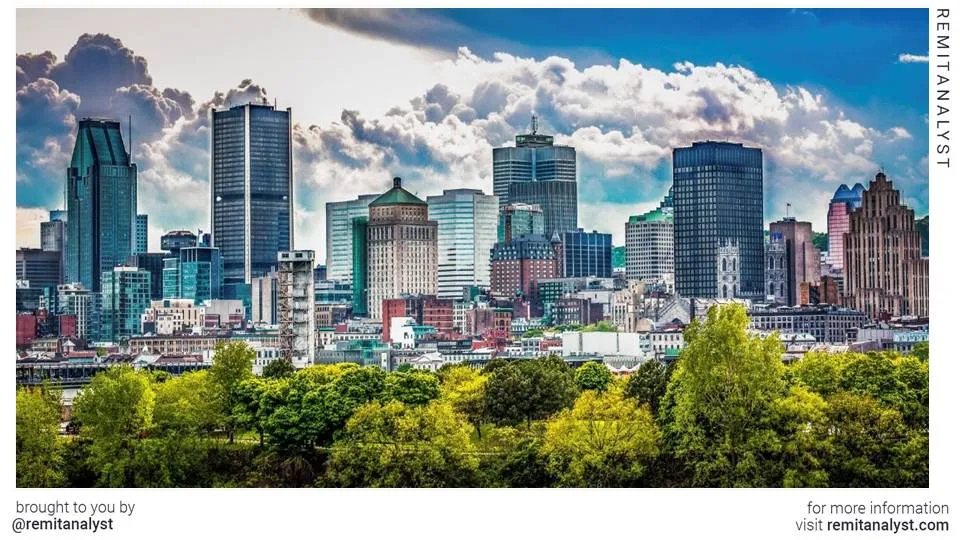 Montreal is, without a doubt, Canada's cultural beating heart. It's brimming with lush green parks, old basilicas, and unique art galleries found nowhere else in North America. The museums, landmarks, retail districts, and nightclubs of Montreal provide a wealth of entertainment. Spend a day touring the 18th-century buildings for a flavor of historic Montreal. This city is an excellent destination with many attractions.
i. Mount Royal Park
Climb to the summit of Mont Royal to begin your tour to Montreal! Although there are three peaks, each one offers breathtaking panoramic views of the city and the mountains on the south.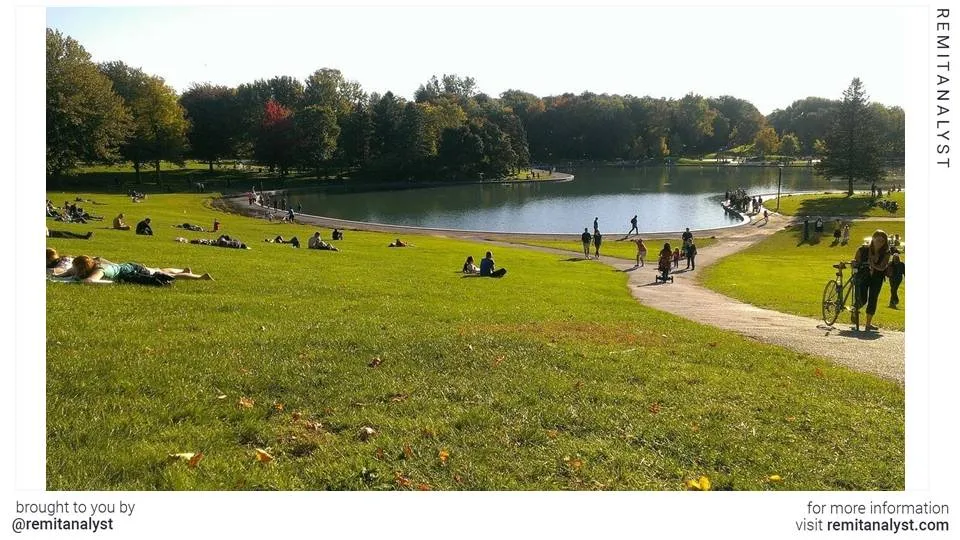 ii. Notre Dame Basilica
Notre Dame in Montreal is the city's oldest Church. The Church, built in a towering Neo-Gothic style, is as detailed on the outside as on the interior. The chapel's interior is a jewel-toned palette of rich purples, bold reds, and gleaming silver. The deep blue vaults of the ceiling, adorned with shimming gold stars, are by far the most stunning feature.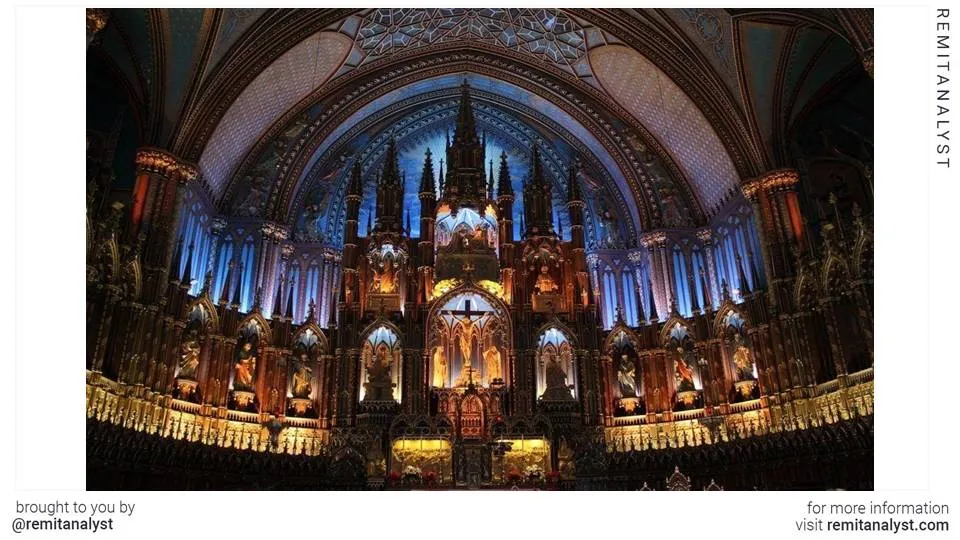 iii. Vieux-Montréal
Vieux-Montréal, the city's vibrating center, is also the city's historical and cultural core. Vieux-Montréal exudes European elegance with its cobblestone streets, brick buildings, and stone churches. You may not even be aware that you are in the heart of Canada! You'll be treated to breathtaking views of the surrounding area.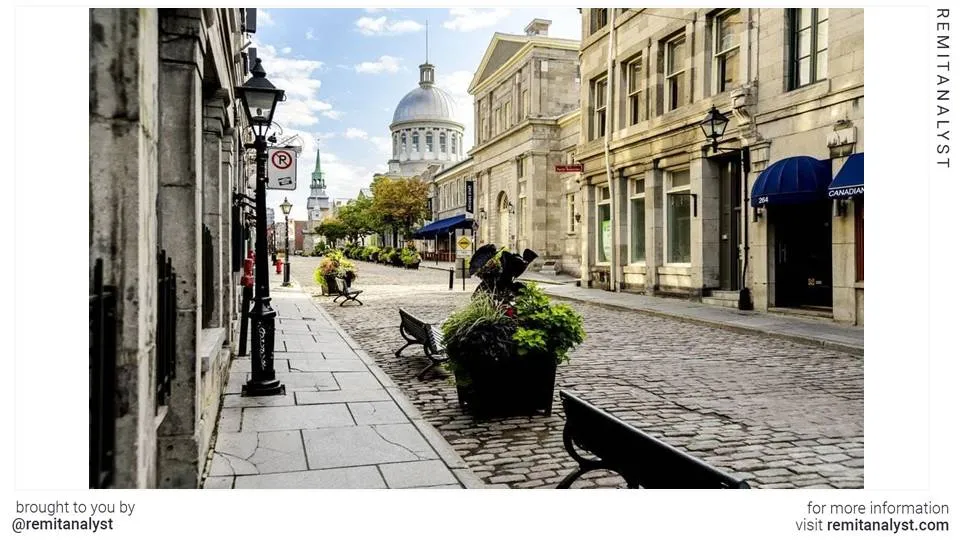 There are plenty of other sights to see in the city, like Jardin Botanique, Oratoire Saint–Joseph, Parc Jean Drapeau, and many others.
4. Quebec City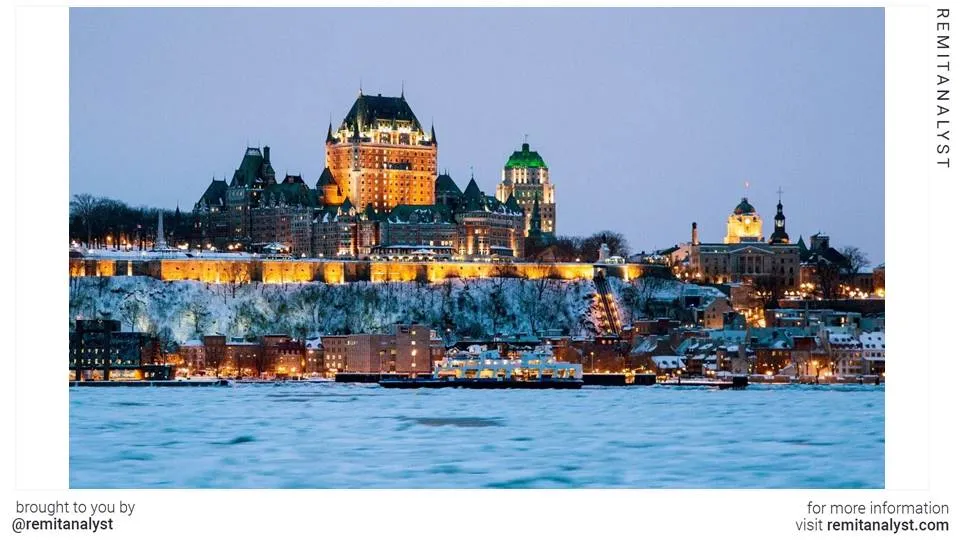 Quebec City is one of the fascinating cities in Canada. It is known for being North America's only walled city, and it is built around a picturesque medieval quarter that is a UNESCO World Heritage Site. Quebec City offers a lot, from unique neighborhoods to world-class museums and centuries-old battlefields.
i. Musée de la Civilisation
The French colonization of America, Canada's First Nations people, and its territories are all explored in this fascinating museum. It is housed in an Old Port structure created by a renowned architect. The Musée de la Civilisation is also responsible for the Musée de l'Amérique Francophone, which is housed in the ancient Séminaire de Québec in Upper Town.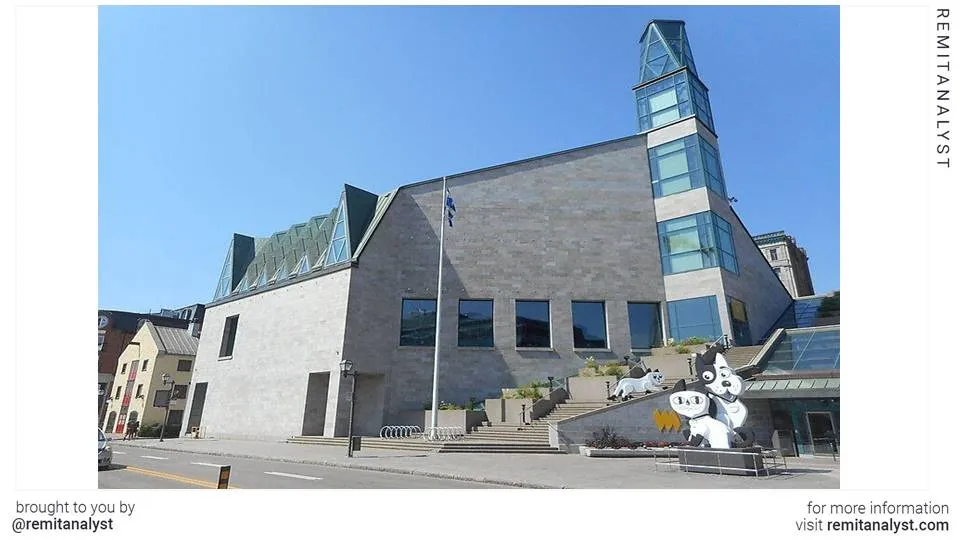 ii. Château Frontenac
The Place d'Armes in Old Québec's Upper Town is dominated by this majestic structure. Bruce Price created it in the Châteauesque style, now a National Historic Site of Canada. Aside from the fact that it looks beautiful when illuminated at night.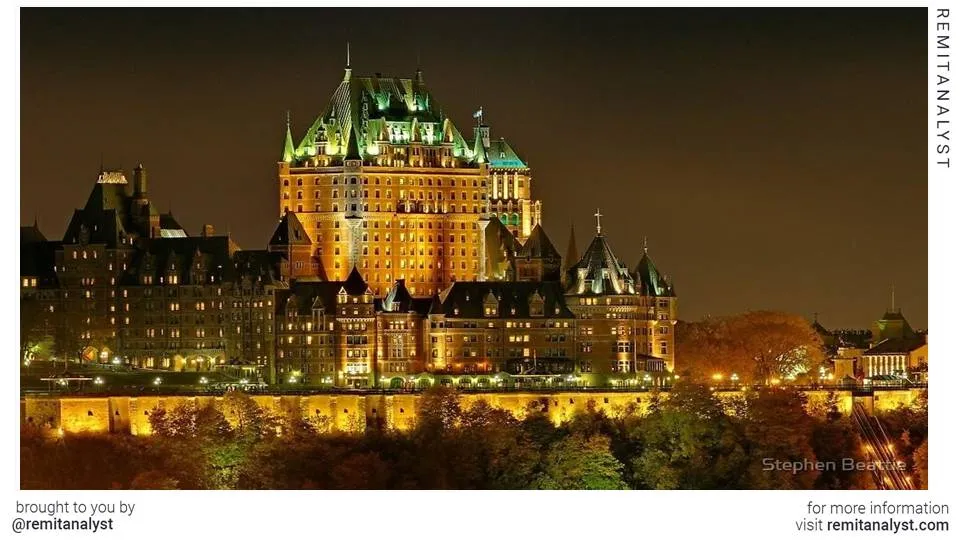 iii. Sainte-Anne-de-Beaupre Shrine
This majestic Church is dedicated to the patron saint of Quebec, who is said to have miraculously healed the sick and deformed. It is the location of a famous pilgrimage to mark the feast of Sainte Anne, and it brilliantly blends Norman-Gothic and Romanesque Revival styles. The artist from Quebec, who also designed the fountain in front of the Church, sculpted 14 Stations of the Cross for the interior.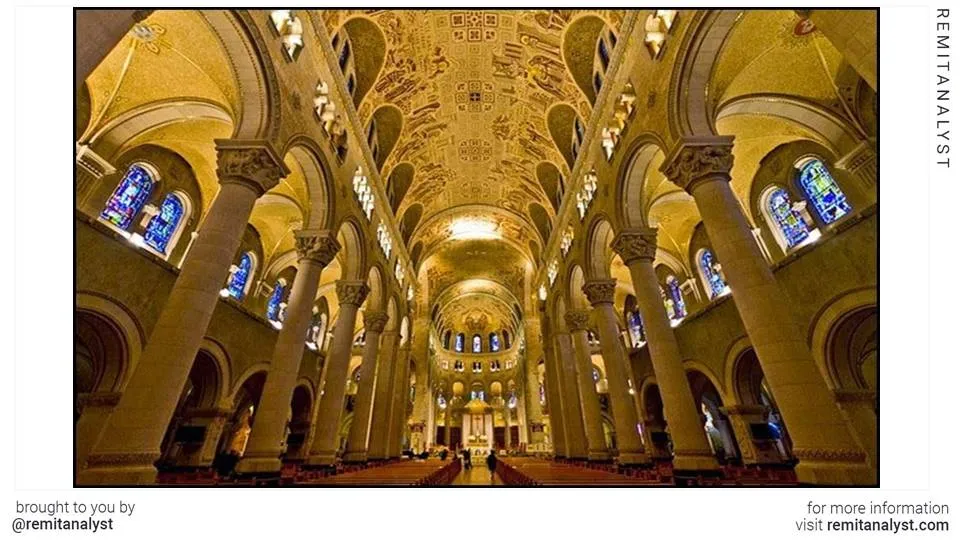 Along with these attractions, you can also explore Place Royal, Quartier Petit – Champlain, Parliament Building, Observatoire De Le Capitale, etc.
5. Calgary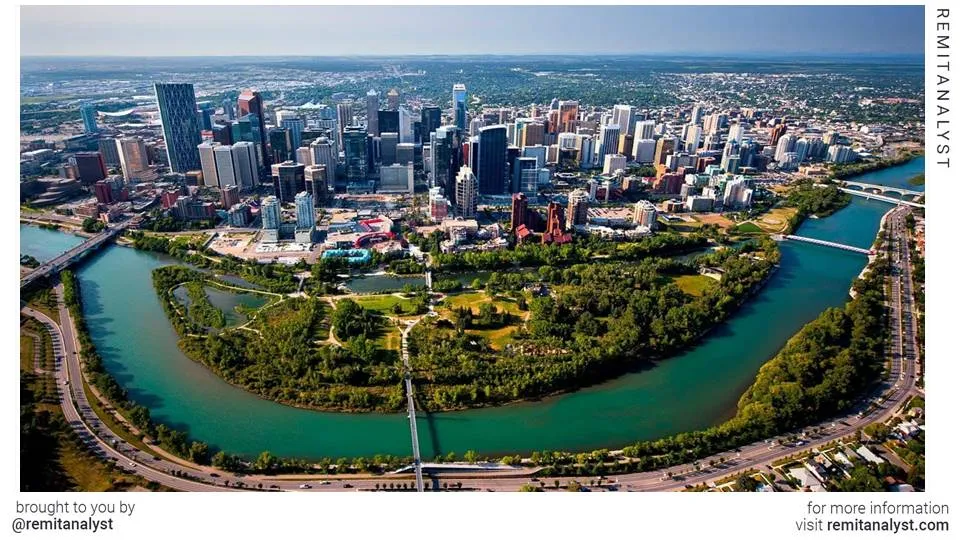 Calgary has never shaken its "Cowtown" moniker, despite being Alberta's largest city, Canada's oil capital, and one of North America's most vital economic and financial capitals. It's a moniker that's proven extremely valuable to tourist marketers, conjuring up romantic images of cowboys and ranchers, and it's a reference to the country's long past as the hub of a significant cattle-rearing region.
i. Calgary Zoo
The Calgary Zoo, Canada's largest and most visited zoological park, is located on St. George's Island in the Bow River and is one of the city's most popular attractions. Over 1,000 animals from 272 different species call the zoo home.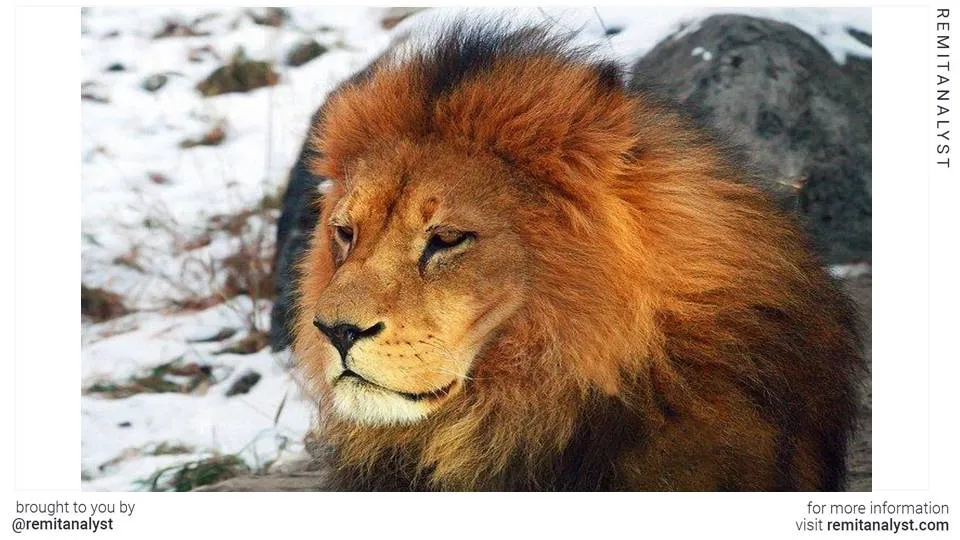 ii. Calgary Tower
A viewing platform with a glass floor and a revolving restaurant at the top of the Calgary Tower allows visitors to experience the thrilling sensation of being 191 meters above the city in one of its famous structures.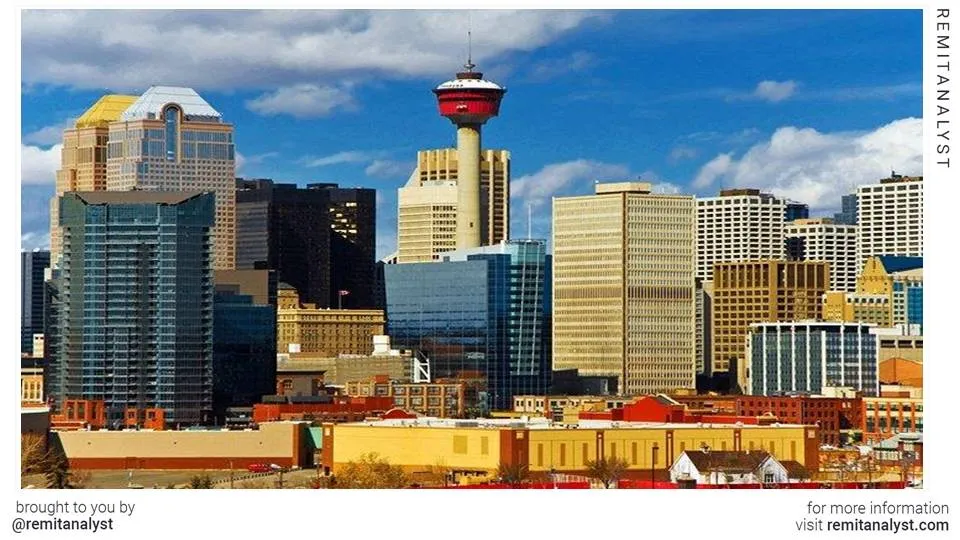 iii. Glenbow Museum
Rare displays depicting Western Canada's historical evolution can be seen at the Glenbow Museum. The museum takes visitors back to learn about early fur traders, the Northwest Mounted Police, Métis uprisings under Louis Riel, and the oil industry's growth. This intriguing art and history museum also holds temporary international exhibitions.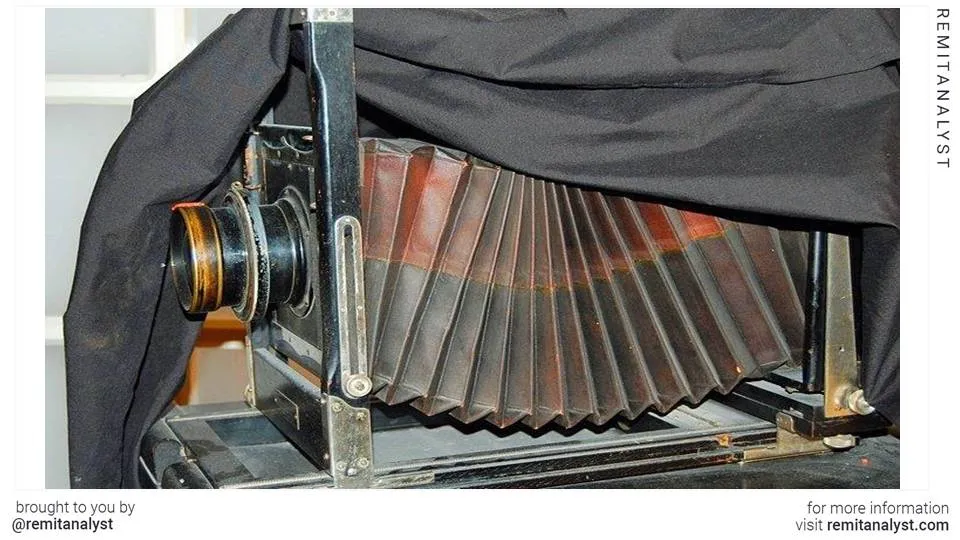 With these must-visit attractions, you can also tour Fish Creek Provincial Park, The Hanger Flight Museum, Military Museum, Devonian Gardens, etc.
6. Ottawa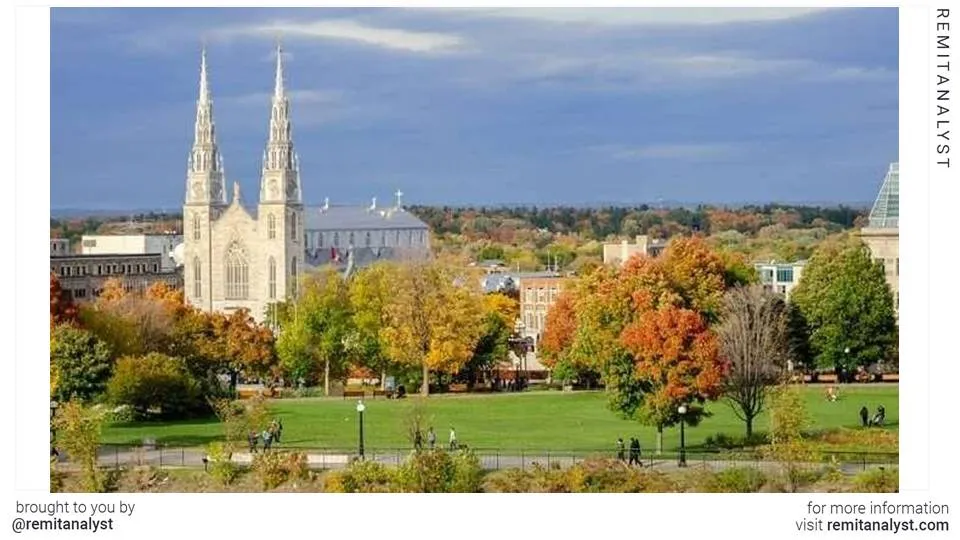 The city of Ottawa is well-known for its magnificent Victorian architecture. Ottawa is a famous tourist destination due to its numerous attractions. This city, located along the Ottawa River, was formerly a significant trading route for transferring various natural resources extracted from the city's several mining sites. It is Canada's most educated city and a popular tourist destination. Ottawa offers everything to entice the visitor in you, from gorgeous landscapes to ancient monuments and historic institutions. These top spots in Ottawa are ideal for learning about Canada's revolutionary history.
i. Canada War Museum
The Canadian War Museum, which is only a 5-minute walk from downtown Ottawa, is a popular tourist attraction in the city. This historical museum displays the remnants and leftovers of Canada's many epic military campaigns and enormous collections of weapons and vehicles from World Wars I and II.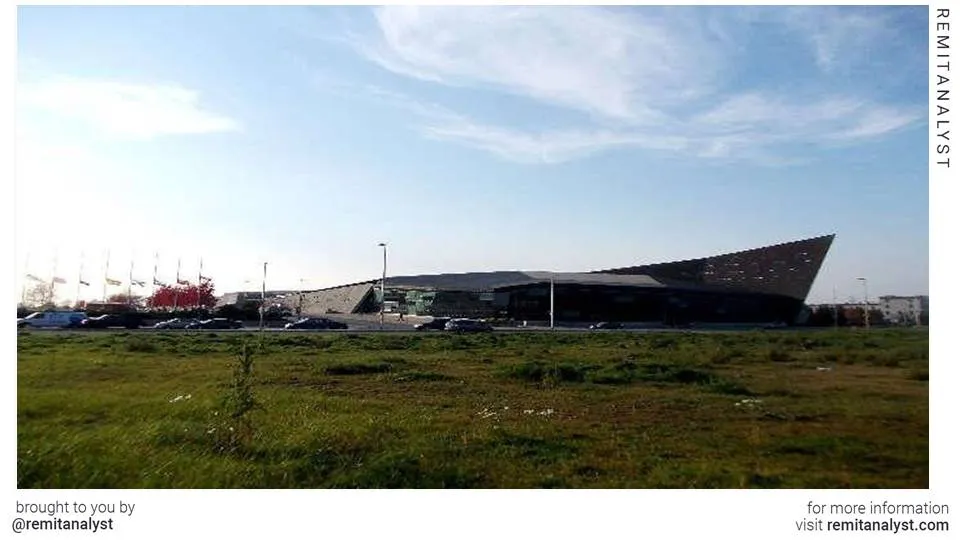 ii. National Gallery of Canada
The National Gallery of Canada is an award-winning masterpiece that houses the world's most extensive collection of Canadian art from the 18th century. Explore some famous artists' works from the 15th and 17th centuries. The gallery's complete architecture is a remarkable ensemble of pink granite and glass spires that attracts many visitors.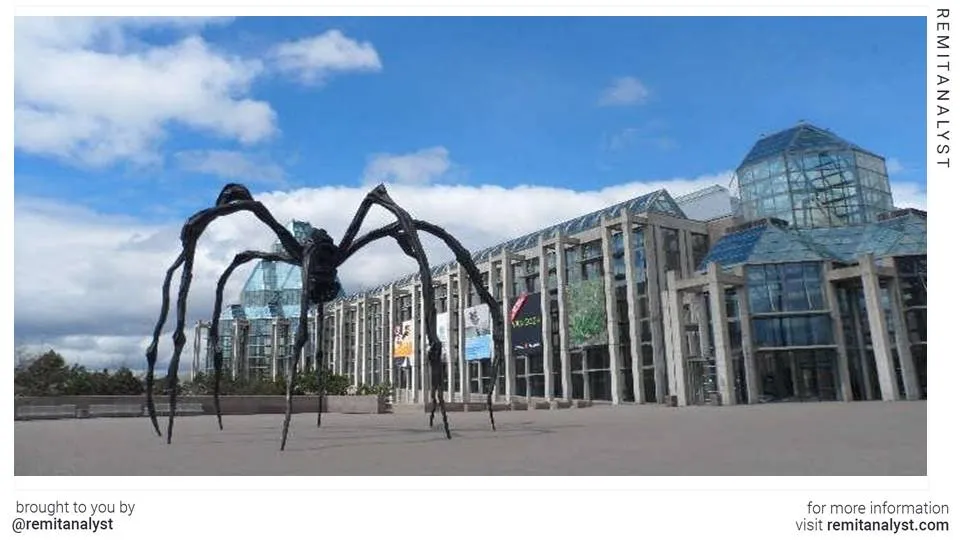 iii. Rideau Canal
Rideau Canal is a 200-kilometer canal that connects Ottawa and Kingston and is a UNESCO World Heritage Site. The Rideau Canal is undoubtedly one of the most excellent places to visit in Ottawa during the winter when the canal water freezes solid. Millions of visitors go to the rink to enjoy ice skating. The gigantic urban skating rink along the Rideau Canal is one of the world's most extensive skating pathways and a must-try for a beautiful experience.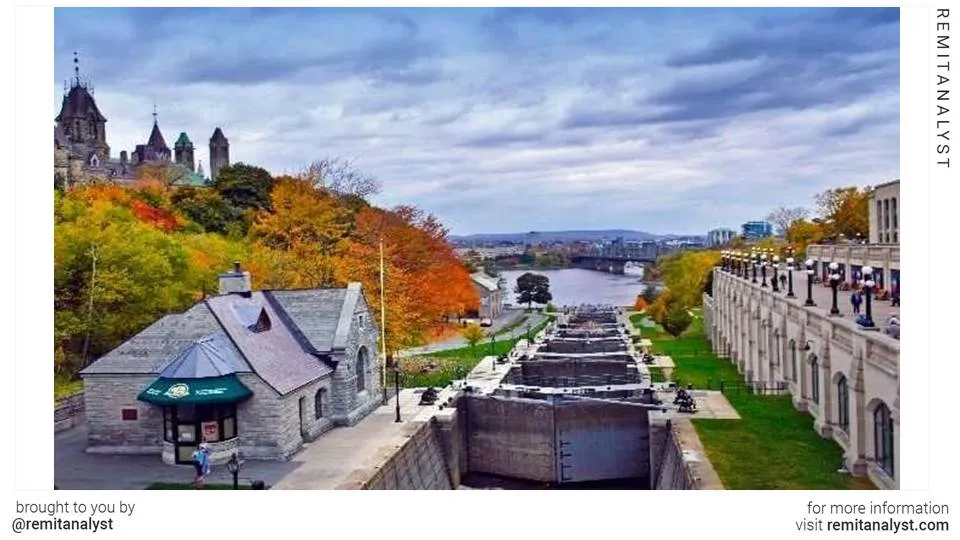 The city has many other attractions, such as the Peace Tower, Canadian Museum of Nature, Royal Canadian Mint, Diefenbunker Canada's Cold War Museum, Royal Canadian Mint, Dows Lake Pavilion, etc.
7. Saskatoon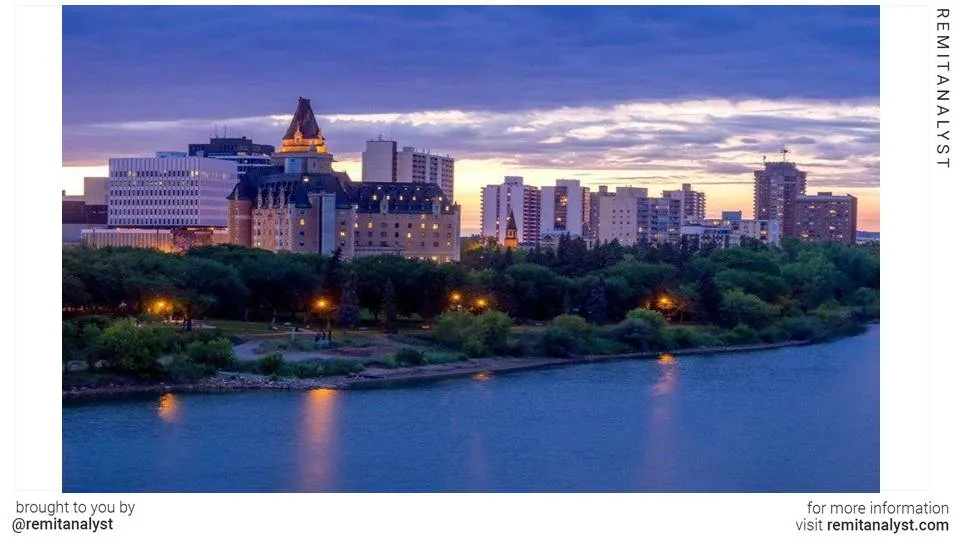 Saskatoon, Canada's fastest-growing city, is known as the "Paris of the Prairies" because of its gorgeous brass-colored bridges. And, with its rich historical and cultural offers, it's catching up to the French capital. With Saskatoonians returning home from the major cities, the population and popularity of this Saskatchewan city have recently increased without surrendering its beauty.
i. Wanuskewin Heritage Park
Wanuskewin Heritage Park, a non-profit cultural and historical center aiming at offering a better knowledge of the indigenous people who originally inhabited the region, is a proposed UNESCO World Heritage site located a short drive up the river. Wanuskewin is a Cree word that means "living together in peace.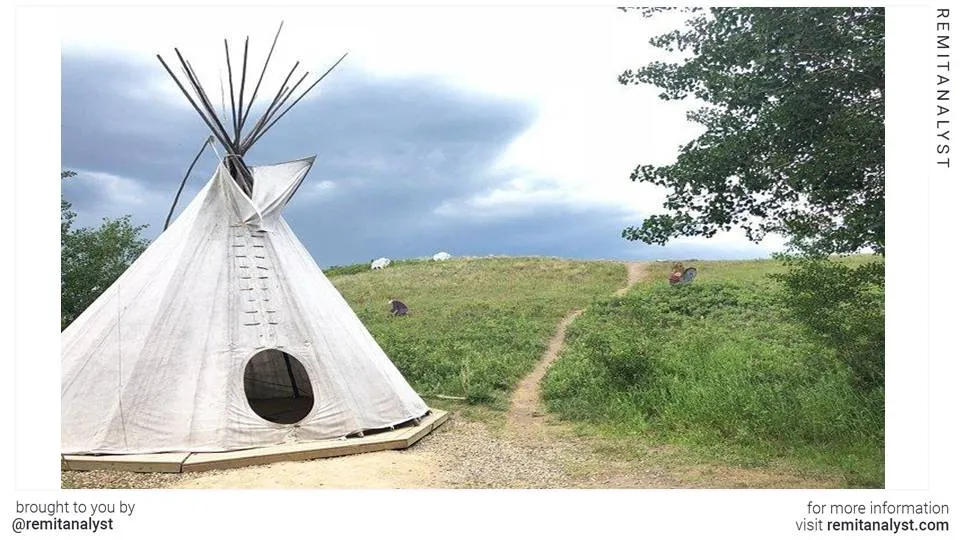 ii. Ukrainian Museum of Canada
In the form of artwork, fabrics, weavings, wood carvings, and stunning pysanky, the Ukrainian Museum of Canada, located in central Saskatoon, preserves and honors Ukrainian Canadians and their unique cultural heritage. A gallery featuring artwork by the local Ukrainian population is situated next to the historical exhibits.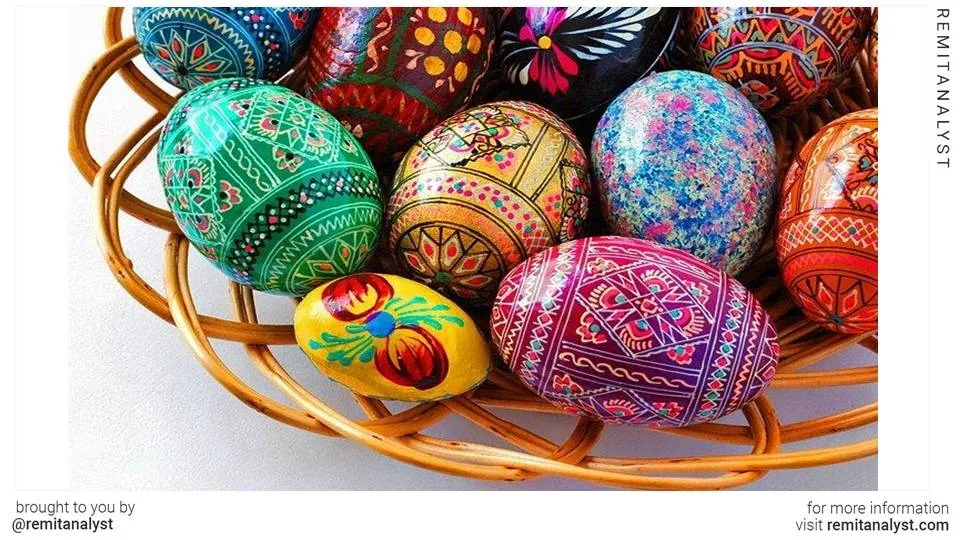 iii. Diefenbaker Canada Centre
The Diefenbaker Canada Centre (DCC. is a combination archive and museum dedicated to the life of John Diefenbaker, located on the majestic University of Saskatchewan campus. During his Prime Minister of Canada from 1957 to 1963, the collection includes replicas of the Cabinet Chamber and the Prime Minister's office in Ottawa. The PM's personal and professional papers, photographs, and audio-visual material are all housed in the archives. Traveling exhibits are available at the center.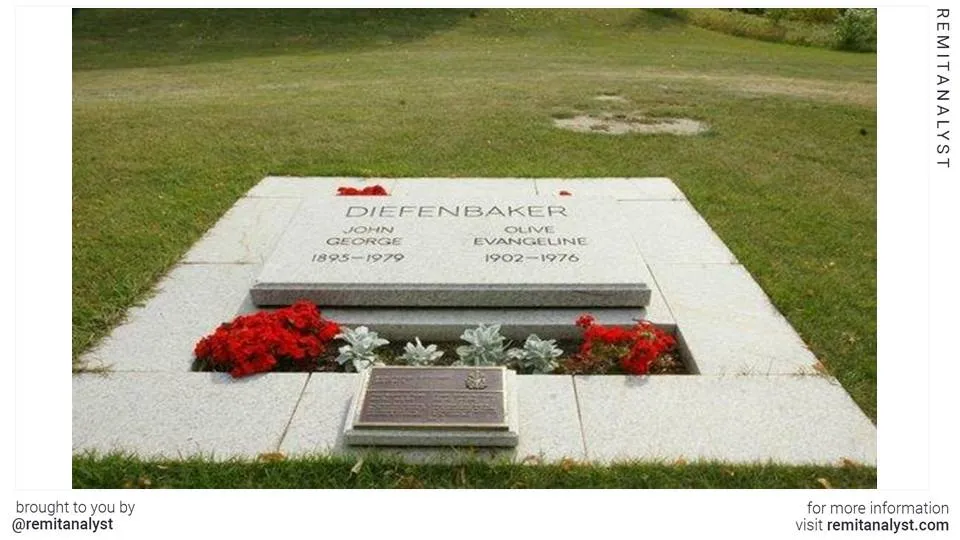 In addition to these attractions, you can visit places such as Remai Modern Museum, Mendel Art Gallery, Meewasin Valley Gallery, Western Development Museum, etc.
8. Whitehorse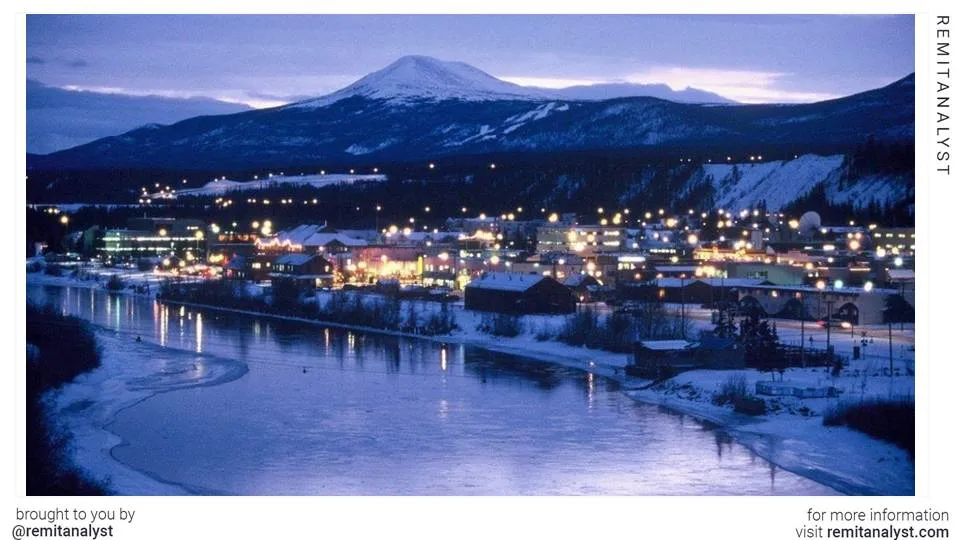 The Klondike Gold Rush gave birth to both Whitehorse and Dawson City. Gold prospectors had to traverse the Miles Canyon and Whitehorse rapids before descending the Yukon River to Dawson's riches after surviving Seaway's problematic and sometimes dangerous voyage over White Pass. As the first settlers arrived, a little community sprung up on the river's right bank, opposite the modern town. The settlement got its name from the raging, foaming waters of the rapids, which reared like white steeds.
i. Miles Canyon
Before a hydroelectric dam controlled the rapids, Miles Canyon was a dangerous stretch of the Yukon River. The rapids were a choke point for gold prospectors, as the river cut through a portion of basalt rock, and many supplies and lives were lost trying to get through the violent waters. This problem was only remedied by constructing a railroad segment that skirted it.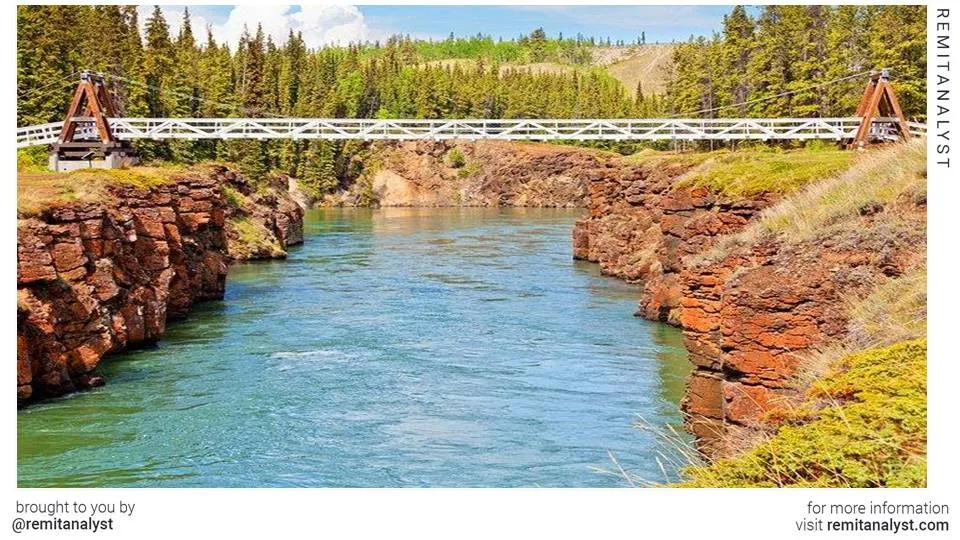 ii. SS Klondike National Historic Site
For decades following the gold rush, sternwheelers on the Yukon River were the region's most basic form of transportation. The SS Klondike II, the fleet's largest sternwheeler. The sternwheeler, which greets tourists on the Yukon dam in the town center, is a renowned tourist attraction.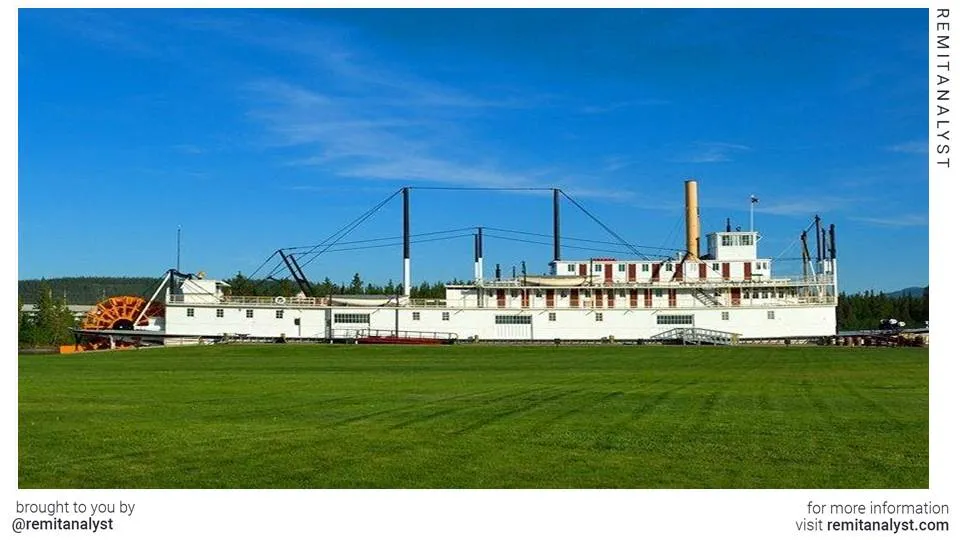 iii. Yukon Beringia Interpretive Centre
Beringia was known to have been a place of gigantic animals and extensive open plains and is thought to have been the route used by the first people who arrived in Whitehorse. The Yukon Beringia Interpretive Centre uses fossils, First Nation artifacts, murals, and dioramas to depict the area's history, geography, and culture.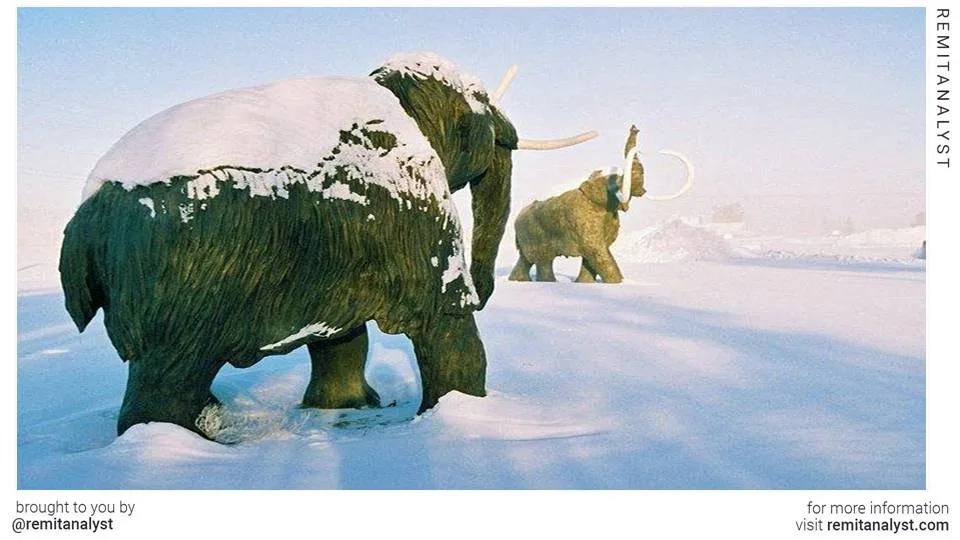 Whitehorse has many more attractions, including The Northern Lights, Takhini Beringia Interpretive Centre, Yukon Wildlife Preserve, etc.
9. Halifax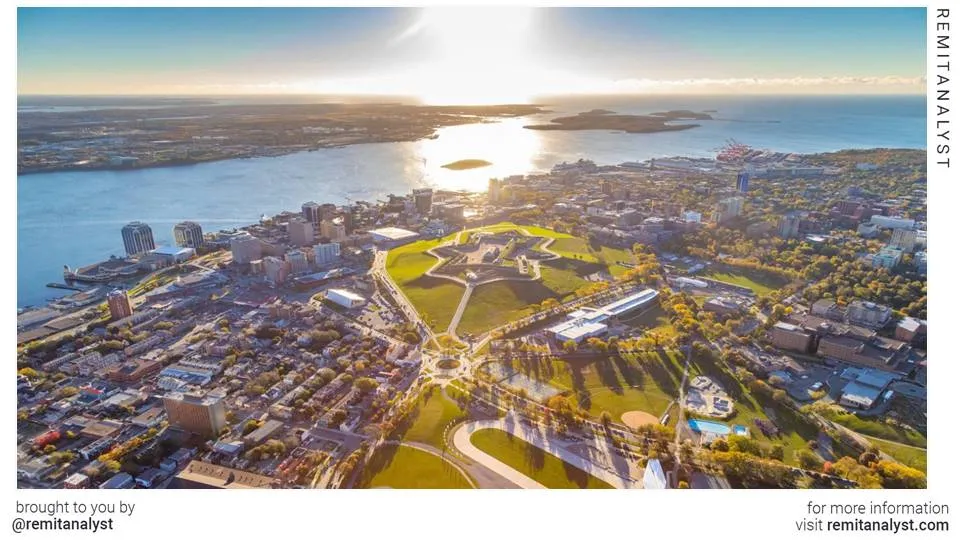 Despite the addition of skyscrapers in recent years, Halifax is still dominated by a hilltop fortress in the shape of a star. The city is not only the capital of Nova Scotia but also the commercial heart of Canada's Maritime provinces, as well as a significant research center with six institutions and colleges. Its beautiful natural harbor runs the length of the Atlantic coastline, including docks, piers, parks, and industries. The port and its maritime heritage continue to impact life in the city, and many things to do in Halifax - from its raucous nightlife scene, laced with marine music, to its museums and tourist sites - are linked to the city's close ties to the sea.
i. Pier 21 National Historic Site
Pier 21 witnessed almost one million immigrants enter Canada between 1928 and 1971 while it was used as an immigration terminal. Exhibits in the interpretive center explore the immigration experience, from leaving one's hometown to assimilating into a new country. All ages are engaged in the personal stories of immigrants from all over the world as they leave their homes and arrive in Canada to start a new life. Children can dress up in historical garb, simulate crossing the Atlantic in a model ship's cabin, and ride on a railcar that transported immigrants to new homes in the west.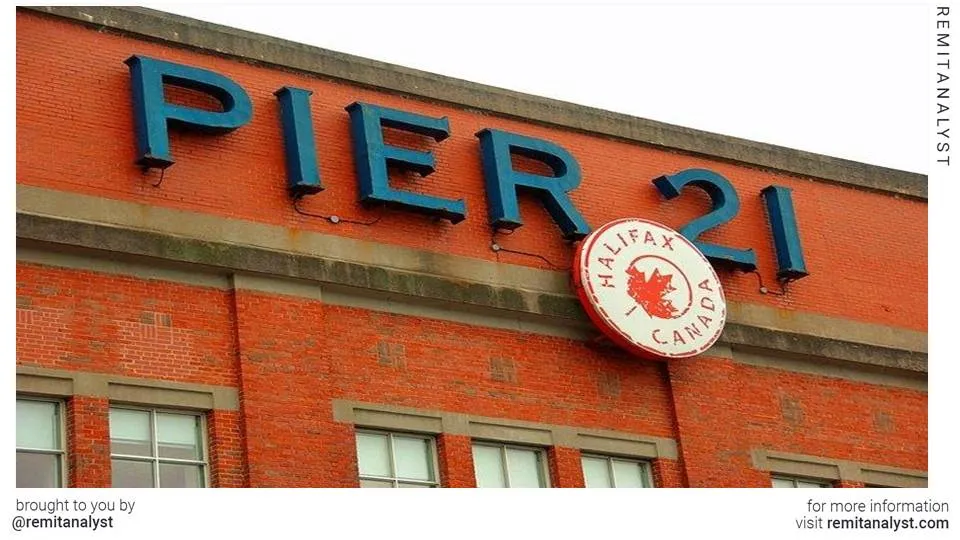 ii. Maritime Museum of the Atlantic
With its collection of small craft, model ships, pictures, and maritime history curiosities, the Maritime Museum of the Atlantic has a view of Halifax port and brings the sea within. One of its most popular displays is about the Titanic disaster and Halifax's role as the port of entry for the survivors. Sea life and antique vessels, as well as small craft boatbuilding, are shown in exhibits.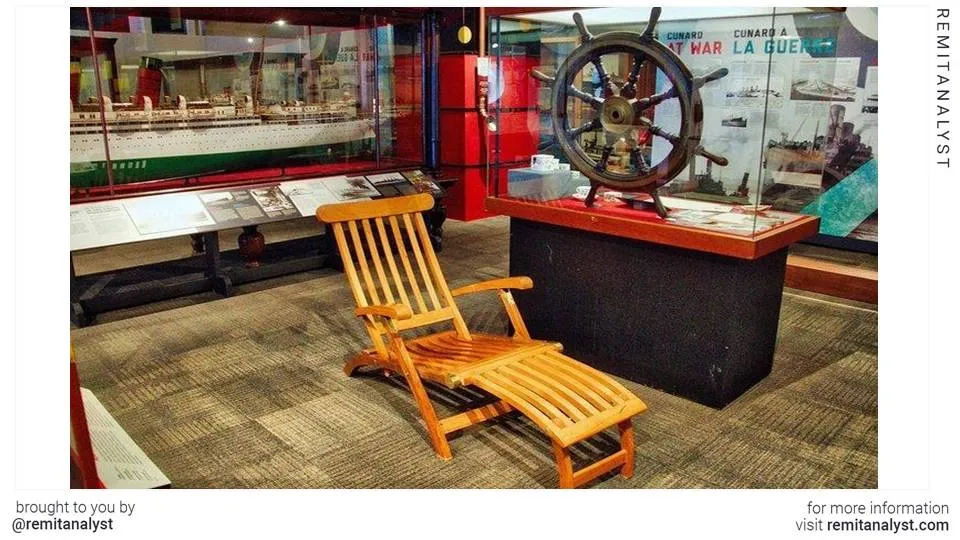 iii. Art Gallery of Nova Scotia
The Art Gallery of Nova Scotia, located in downtown Halifax, is the largest art museum in the Atlantic provinces. The museum houses a permanent collection of more than 13,000 works of art from the Maritimes and worldwide. Maud Lewis, a Nova Scotian folk artist, has an entire show dedicated to her work, and the gallery's collection includes her shed-sized cottage, which is covered with bright paintings. The gallery also hosts exceptional temporary exhibitions that cover a wide range of topics, including artists' greeting cards and the work of the province's emerging artists.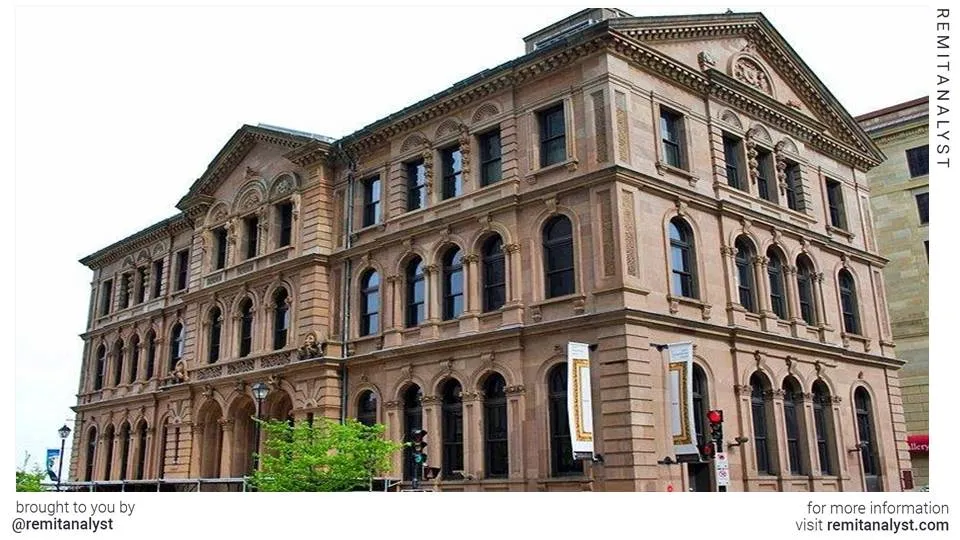 There are numerous other attractions in Halifax, such as Peggy's Cove, Province House, Harbor Cruise, Point Pleasant Park, etc.
10. Edmonton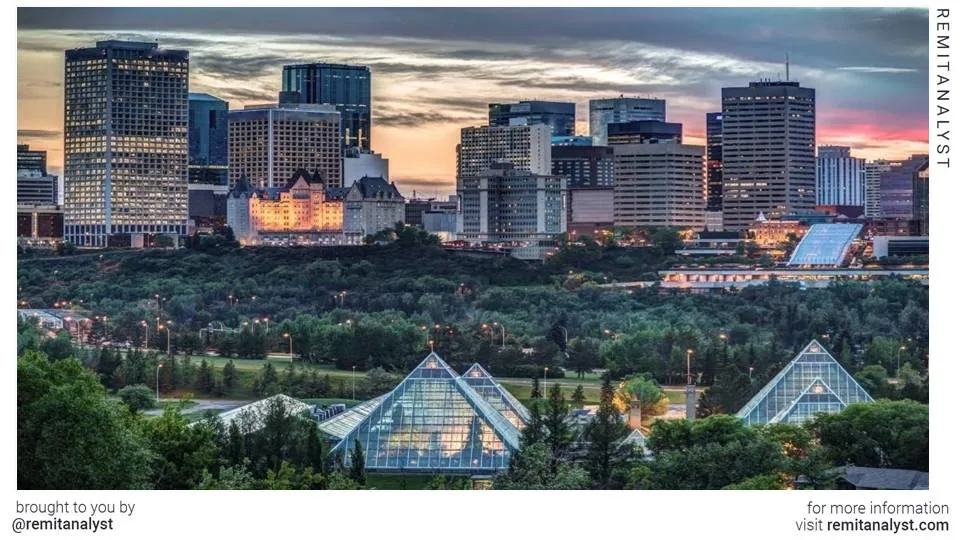 Edmonton, Alberta's capital, is in the province's middle, along both sides of the North Saskatchewan River. Edmonton has a long rivalry with Calgary, which is just over two hours south, and maintains that Edmonton is a dull government town. That could not be further from the truth. Edmonton residents are a tough and robust breed. With a population of over one million, the city is among the world's coldest; other members of this exclusive club include Moscow and Harbin, China. The frigid weather doesn't deter Edmontonians from attending winter festivals and events, such as the Deep Freeze Festival and the Ice on Whyte, which feature fun and games.
i. Royal Alberta Museum
In 2018, the Royal Alberta Museum relocated to its current location, making it Western Canada's largest museum. A visit to this ultra-modern facility, which houses a fascinating combination of permanent cultural and natural history exhibitions and constantly changing temporary works, is undoubtedly time well spent. The numerous dinosaur and ice age fossils, as well as a vast aquarium, are particularly stunning.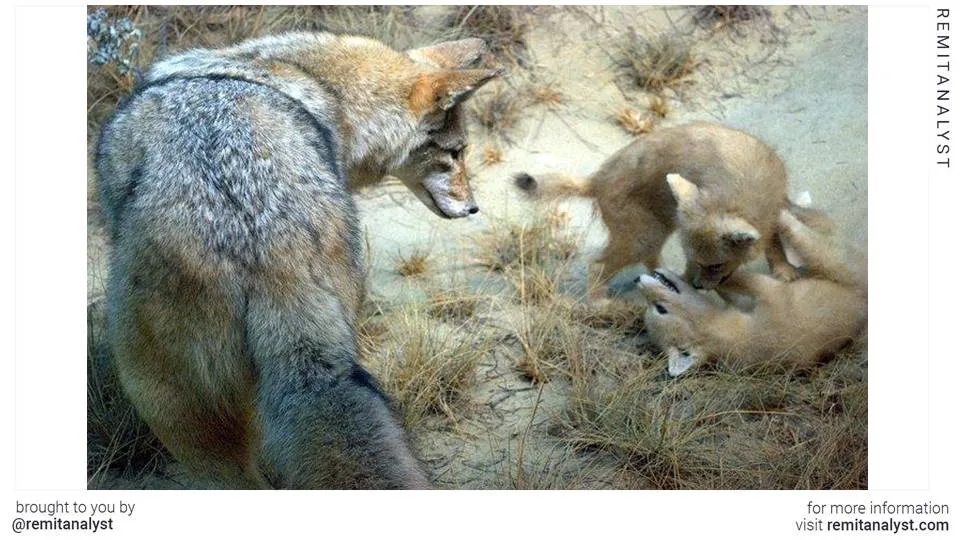 ii. Ukrainian Cultural Heritage Village
This open-air museum, located along the Yellowhead Highway, preserves the cultural history of the many Bukovina and Ukrainian immigrants who settled in what is now Alberta. Known simply as "the Village" by locals, the site has been restored with numerous antique houses, and the pale onion dome of a Ukrainian church can be seen from afar. A blacksmith, a market, and an old-fashioned general store are just a few of the living historical aspects to discover.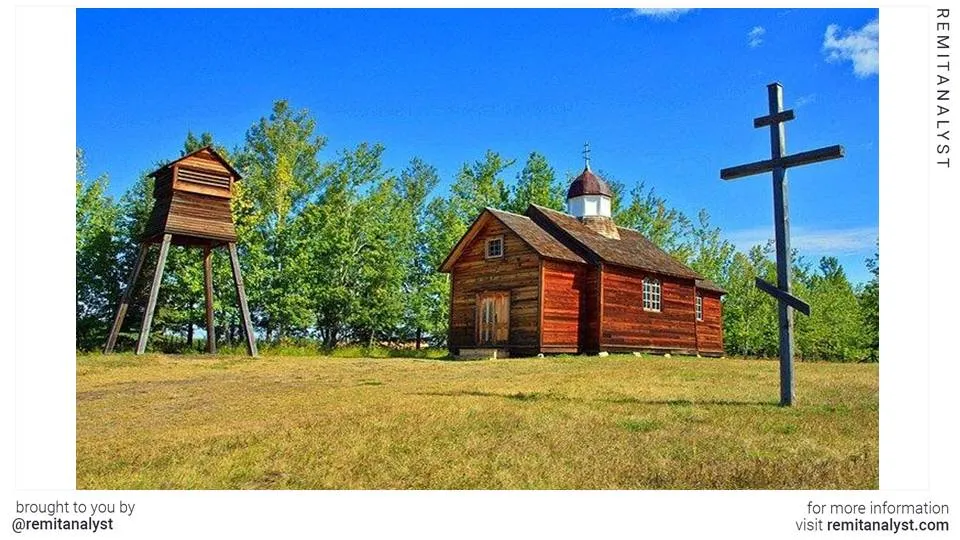 iii. Muttart Conservatory
Four pyramid-shaped hothouses on the south bank of the North Saskatchewan River contain uncommon and far-traveled plant species. From the tropical climates of Myanmar (Burma. and Fiji to the temperate pavilion with its American redwoods and Australian eucalyptus, each pyramid showcases a unique setting representing diverse biomes from across the world.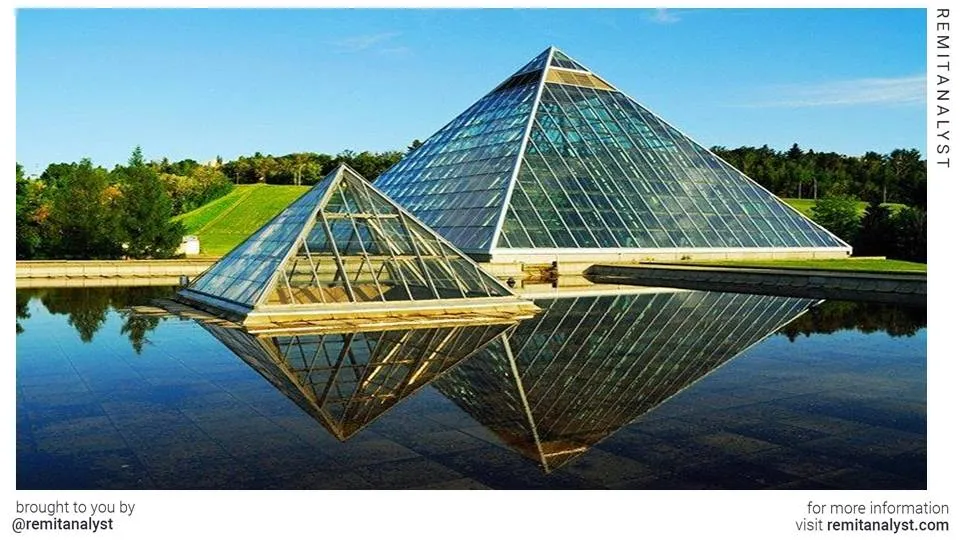 With these must-see attractions, you can also enjoy a tour of the Alberta Legislature Building, Art Gallery of Alberta, Reynolds-Alberta Museum, Edmonton Valley Zoo, etc.