Top 10 Travel Places to Visit in Australia
Updated on: 2022-03-02 - 4 mins read
Best places to travel on Australian Visitor's Visa Tourist Visa AustraliaAustralia Travelers Visit AustraliaAustralia TourismBest places to visit in Australia

This wonderful country offers practically every type of travel experience needed to satisfy anyone's wanderlust, from jungles overflowing with wildlife and metropolitan cities to some of the most complex living situations in the world. It isn't easy to know where to begin with such a vast array of alternatives and so much territory to cover. In the Land Down Under, there's plenty of room to move around, and with so many attractions to see and appreciate, going on a walkabout expedition is a terrific idea. Whether you're interested in learning about the traditional culture of Australia's Aboriginal people, relaxing on a sun-kissed beach, or partying the night away in a city hotspot, Australia has something unique to offer every visitor. We've compiled a list of the ten top locations in Australia.
1. Sydney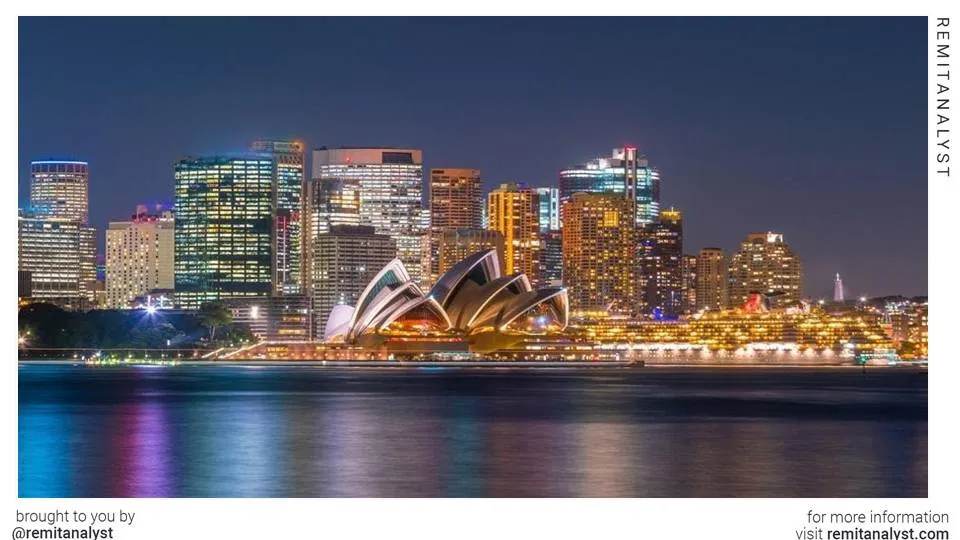 Sydney is one of Australia's sunniest and brightest cities and one of the most popular tourist destinations. It boasts fantastic food, some of the most excellent beaches you'll ever see, a thriving culture and nightlife, and great shopping opportunities. So, if you enjoy the sun, nice weather, bright blue skies, and friendly people, Sydney is the place for you! Sydney has many picturesque attractions despite being Australia's most populous city and the closest thing to a vast metropolis. Sydney also has a vibrant cultural nightlife and numerous world-famous landmarks.
i. Sydney Opera House
The Opera House, one of Sydney's most well-known monuments, is a globally recognized Australian icon and one of the city's most popular attractions. The Sydney Opera House is a gorgeous tourist destination, an architectural marvel, a historically significant landmark, and home to some of Sydney's best culture and drama. It is located on the edge of the harbor.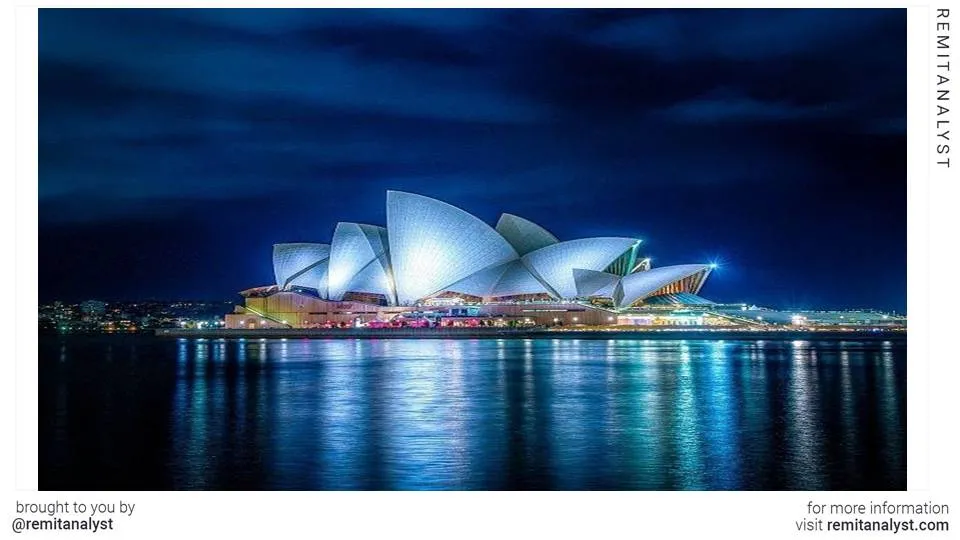 ii. Darling Harbour
One such tourist site is Darling Harbour, which is located in the center of Sydney. Darling Harbour is known worldwide for its fantastic entertainment, suitable for all ages. It offers museums, beautiful Australian animals, and delectable world-class restaurants and eating alternatives; all conveniently positioned near the beautiful Sydney waters.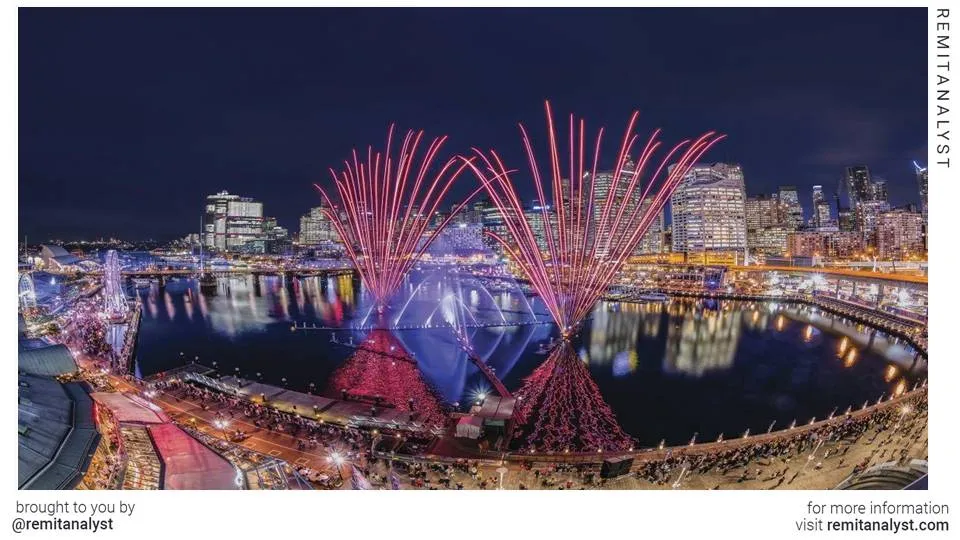 iii. Sydney Harbour Bridge
The Sydney Harbour Bridge is a well-known tourist attraction in Sydney and an iconic landmark for travelers from all over the world. Thousands of travelers rush to the bridge each year to climb its gigantic arches, making it more than simply a gorgeous icon. A bridge climb is a fantastic method to learn more about the bridge. The advancements occur at various times, including sunrise, midday, twilight, and night.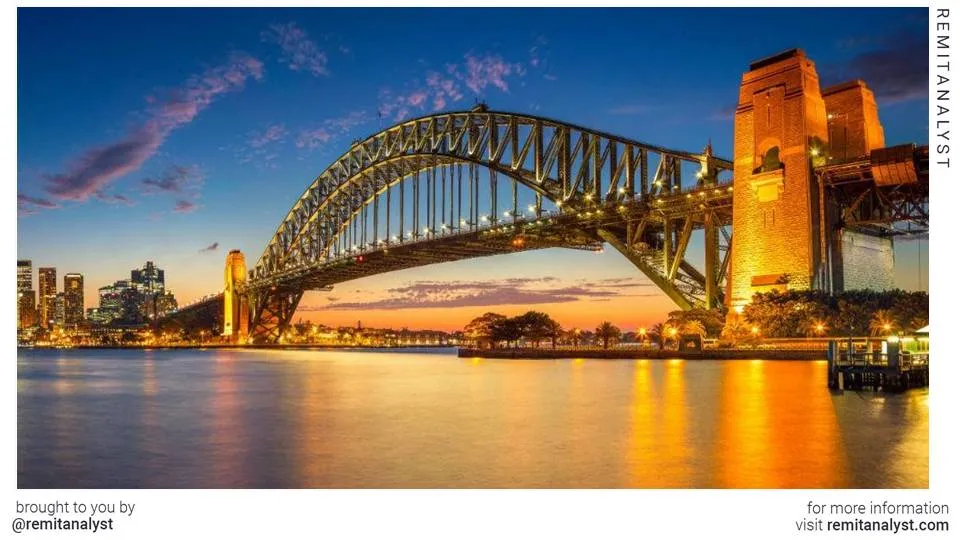 There are many more attractions in Sydney, such as Dharawal National Park, Wendy's Secret Garden, Royal National Park, Cockatoo Island, and many more.
2. Queenstown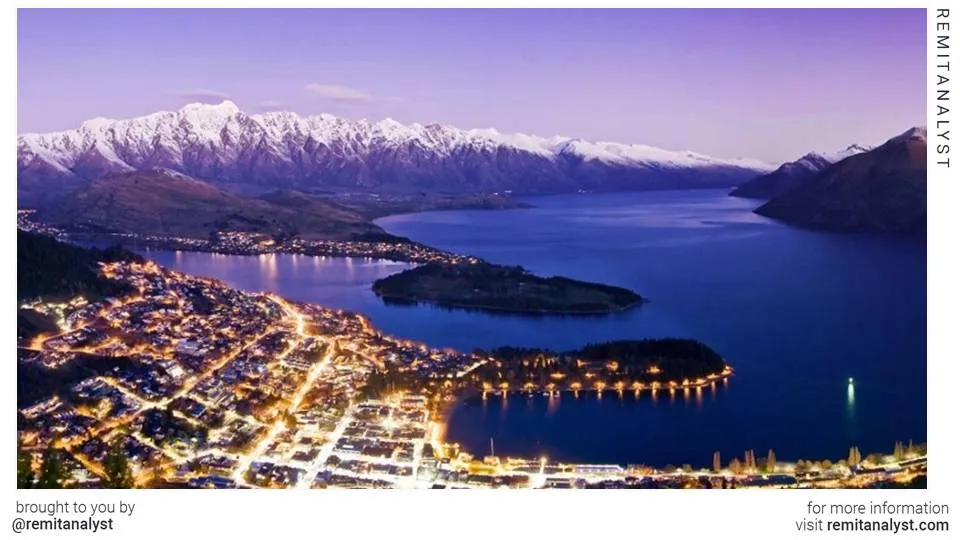 Queenstown is entirely devoted to tourism, and there are many methods for visitors to get their adrenaline rush. It is surrounded by mountain peaks almost wholly devoid of vegetation. Once upon a time, a hub of copper mining in the region and other famous archaeological buildings prove that Queenstown continues to breed them tough. This is the perfect place to do various adventures. Here's a list of sites that one can explore in Queenstown.
i. RoamWild Mining Tour
Queenstown's mining history dates back to the 1880s when prospectors came in search of gold. When that proved elusive, attention turned to copper, and the desecration of the landscape began in earnest. RoamWild Tasmania's half-day Lost Mines-Ancient Pines tour is a chance to get a local's perspective and learn more about the town's mining and timber milling heritage.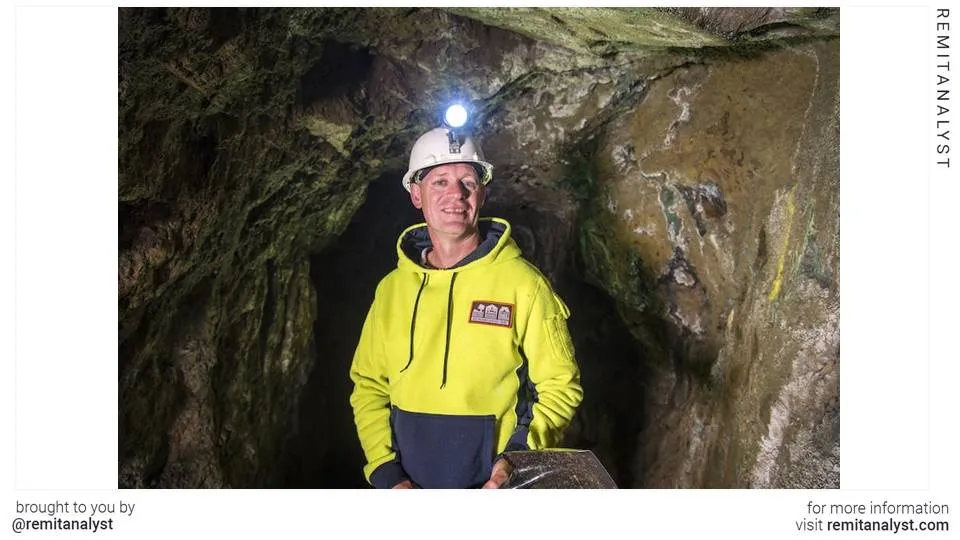 ii. Nelson Falls
Nelson Falls is situated approximately 30kms east of Queenstown, Tasmania, on the Lyell Highway, with excellent parking and walking access to the waterfall. From the carpark, the walk is picturesque, with dense rainforest, which is typical of the region. Nelson Falls is a scenic waterfall surrounded by lush rainforest, and, like almost all waterfalls in Tasmania, it is best seen during the Winter and Spring Months (June - October).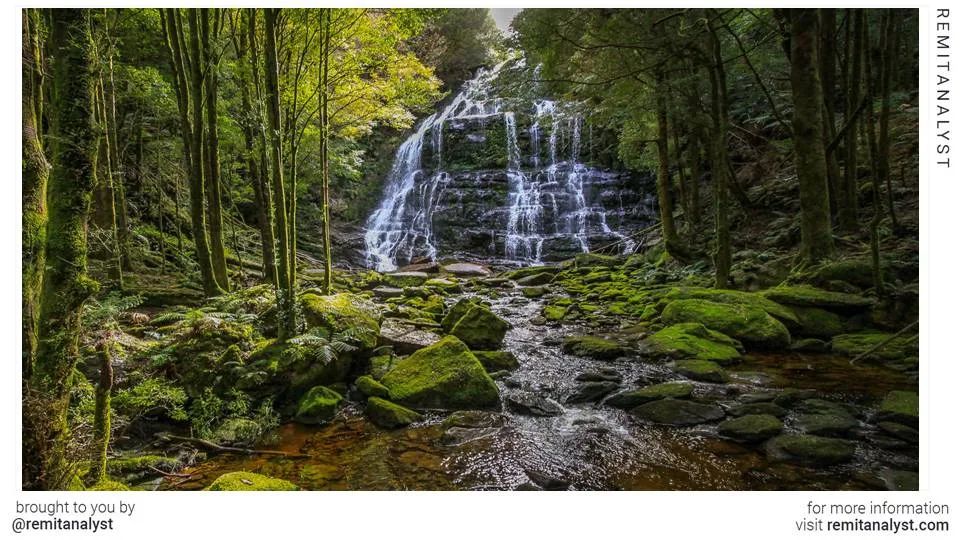 iii. King River rafting
For adventure junkies, King River rafting is one of the most fantastic Queenstown tourist attractions. King for the Day is an exhilarating full-day rafting journey through the lush wilderness of the West Coast's temperate rainforest. This 20 km journey down the King River is Tasmania's only regular one-day wilderness rafting trip and a highlight of any visit to Tasmania's West Coast. Combine two thrilling adventures into one day on this 6-hour tour from Queenstown. First, get your adrenaline pumping as you try white water rafting and paddle past the waterfalls.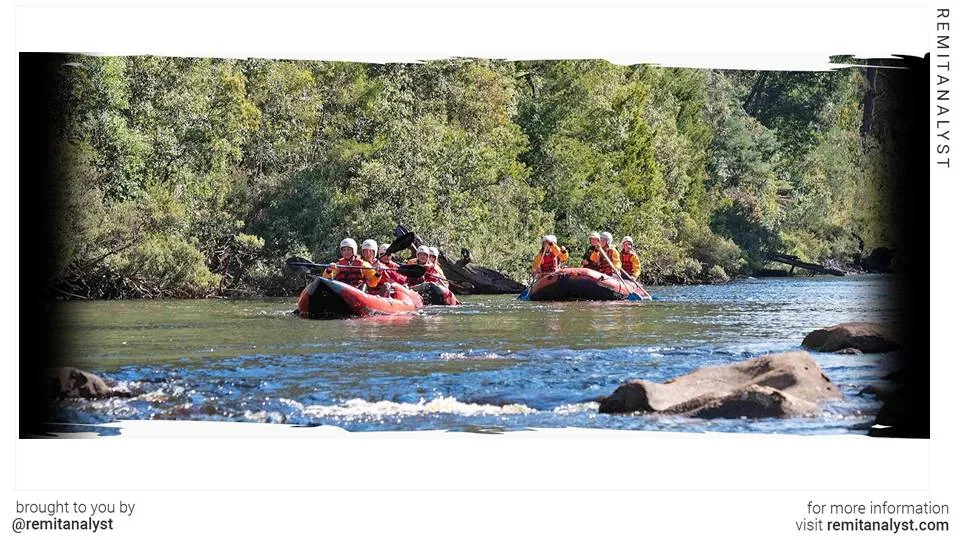 There are many more things to explore in Queenstown, such as the Eric Thomas galley museum, Kelly basin, spion kop lookout, Mount jukes, the paragon theatre, etc.
3. Melbourne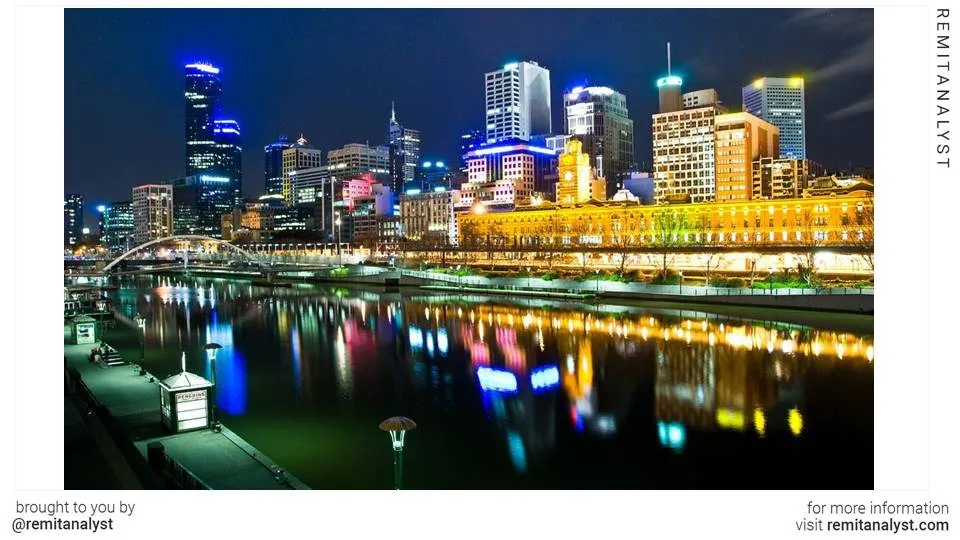 The world's most liveable cities typically include Australia's second-largest metropolitan, which is vibrant, elegant, and cosmopolitan. The city has a very European atmosphere, with its maze of hidden laneways, tree-lined promenades, and stately Victorian structures built by the 1850s Gold Rush. Foodies will find enough to enjoy as well.
i. Federation Square
Federation Square is a well-known landmark in Melbourne. Static concept graphics were converted into dynamic real-world geometry by the architect. The mood, colors, texture, and grain of the land change dramatically as the sun sets, after a rainfall, or when night falls astounded many in the building sector. Federation Square is located in Melbourne's downtown area. It's a great venue to meet people, discuss culture and unique features, and show off Melbourne and Victoria's lifestyles.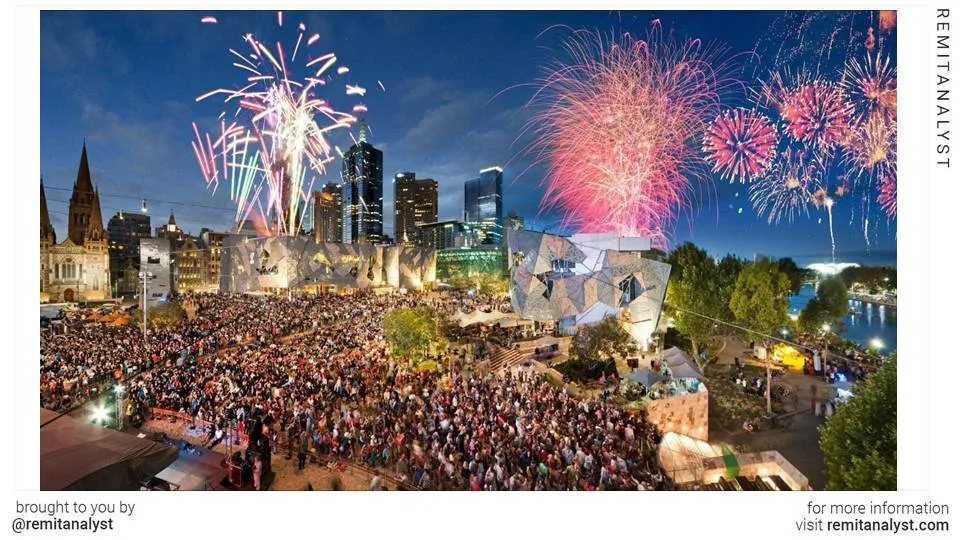 ii. Melbourne Cricket Ground and The National Sports Museum
Melbourne is Australia's sporting capital, so it's no surprise that a sports stadium is one of the city's most popular tourist attractions. The MCG is one of the world's greatest stadiums, with a capacity of 100,000 and a history dating back to 1853.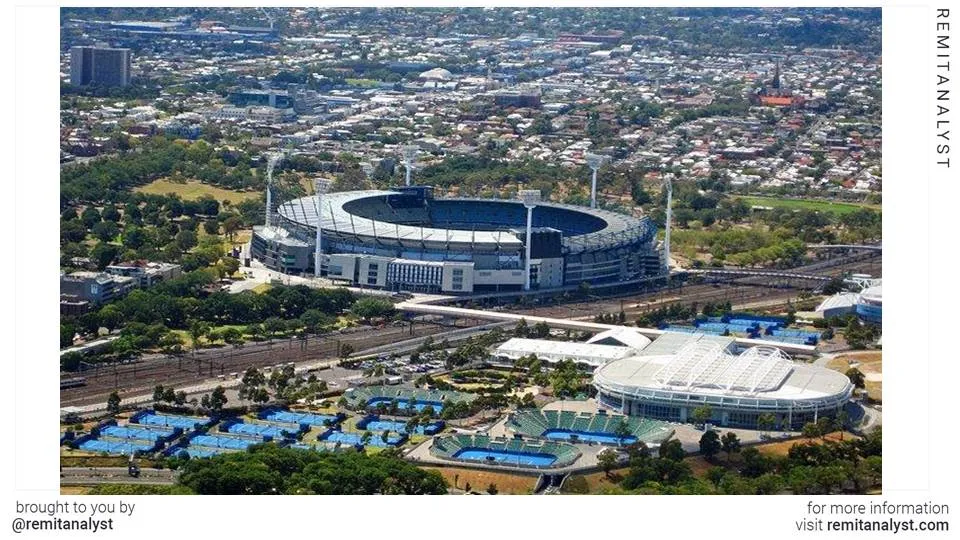 iii. Queen Victoria Market
Queen Victoria Market is an authentic, lively inner-city market that has served as Melbourne's heart and soul for over 140 years. It is a terrific place to find fresh and specialty produce, hand-made and unique products, great coffee and cuisine, souvenirs, and clothing, as well as over 600 local enterprises.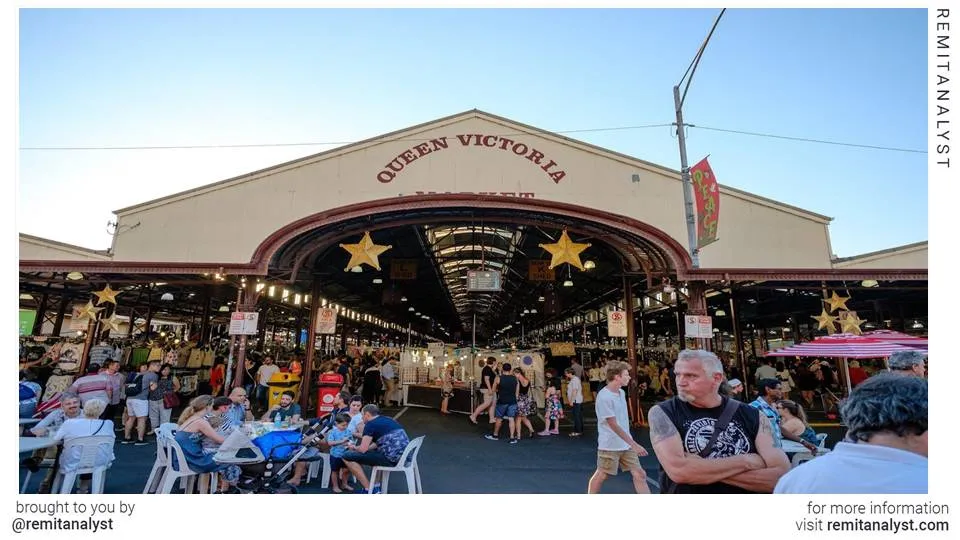 Along with these attractions, you can also explore the National Gallery of Victoria, Eureka Tower, Arcades and Laneways, Melbourne Museum and Royal Exhibition Building, etc.
4. Adelaide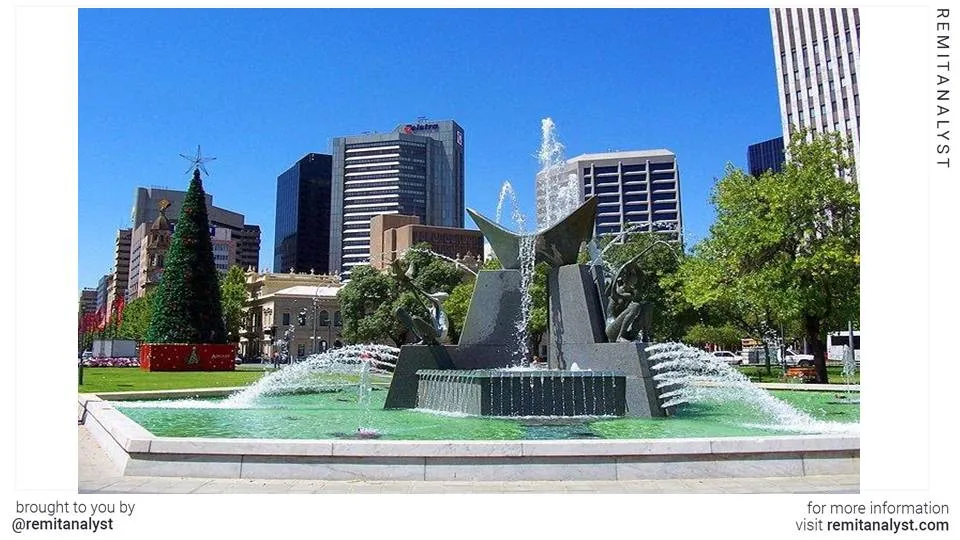 Adelaide is a bright and polished city nestled between Australia's rugged south coast and the Mount Lofty Ranges' foothills. Mining and agriculture provided wealth to Adelaide, and the city's wealthy past is still proudly displayed today. Museums, galleries, gardens, and gourmet restaurants are among the city's finest attractions, and opera, symphony, and a thriving live music scene are available to art enthusiasts. The city's wide boulevards appear refreshingly uncrowded, and wildlife can always be found nearby.
i. Art Gallery of South Australia
The Art Gallery of South Australia, located in the heart of Adelaide's cultural area, houses one of Australia's best art collections. The large, colonnaded Victorian structure sets the tone for the outstanding works within its walls. Sculpture, paintings, textiles, metals, and photos, as well as pottery, jewelry, and furniture, are all represented in the collection.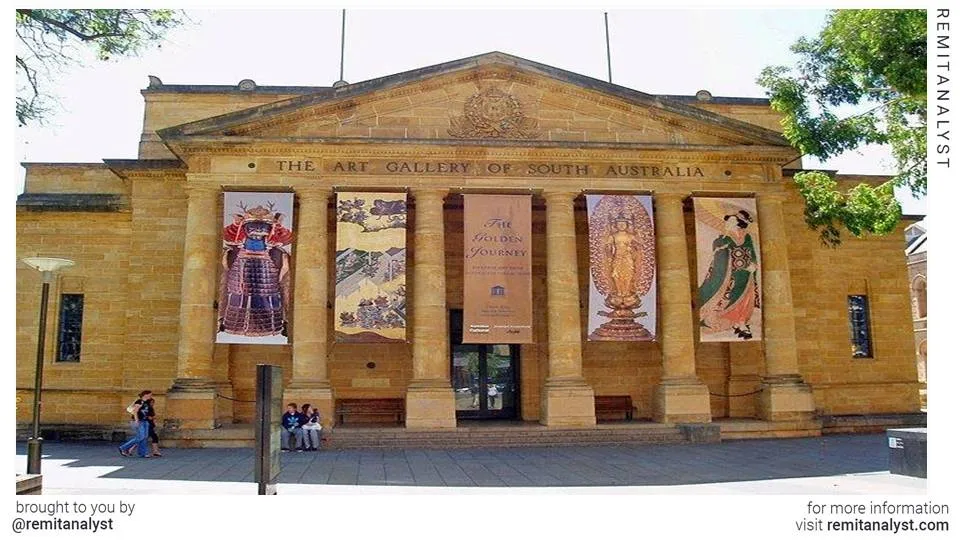 ii. State Library of South Australia
The startling distinction between old and contemporary at the State Library of South Australia astonishes first-time visitors. The contemporary Spence Wing offers modern amenities and free Wi-Fi with its clean lines and glass-fronted entrance. Ask for directions to the original library in the Mort lock Wing, an adjacent 1884 French Renaissance building.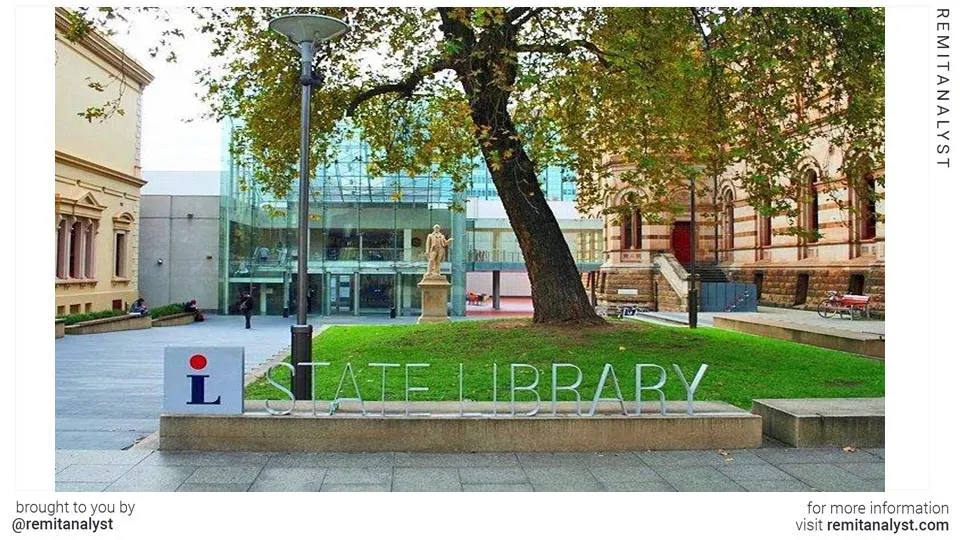 iii. Adelaide Zoo
The Adelaide Zoo, located northwest of the Adelaide Botanical Gardens, was founded in the late 1800s and is well-known for its educational focus and charismatic array of animals. The giant pandas are the show's stars, captivating children and adults.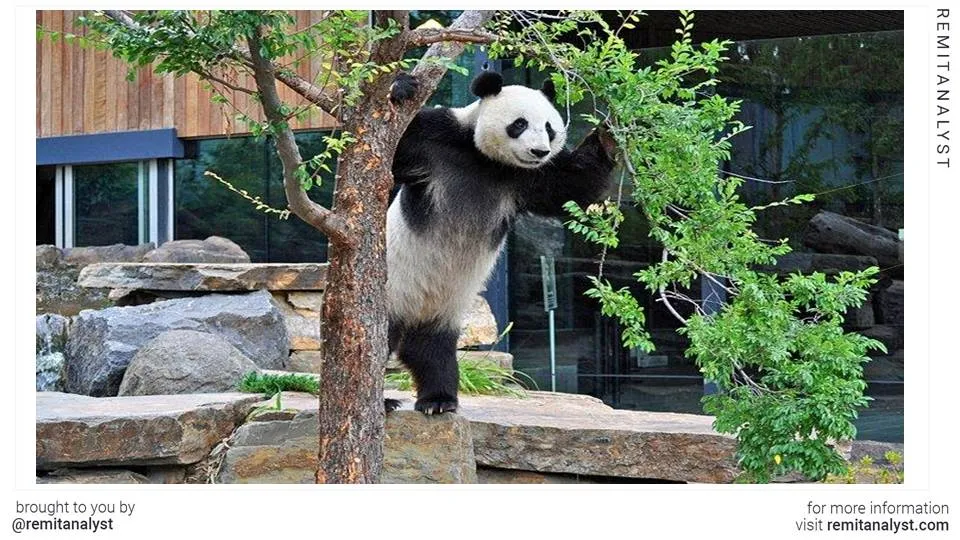 With these must-visit attractions, you can also tour Adelaide Oval, Adelaide Festival Centre, Victoria Square, and many more.
5. Brisbane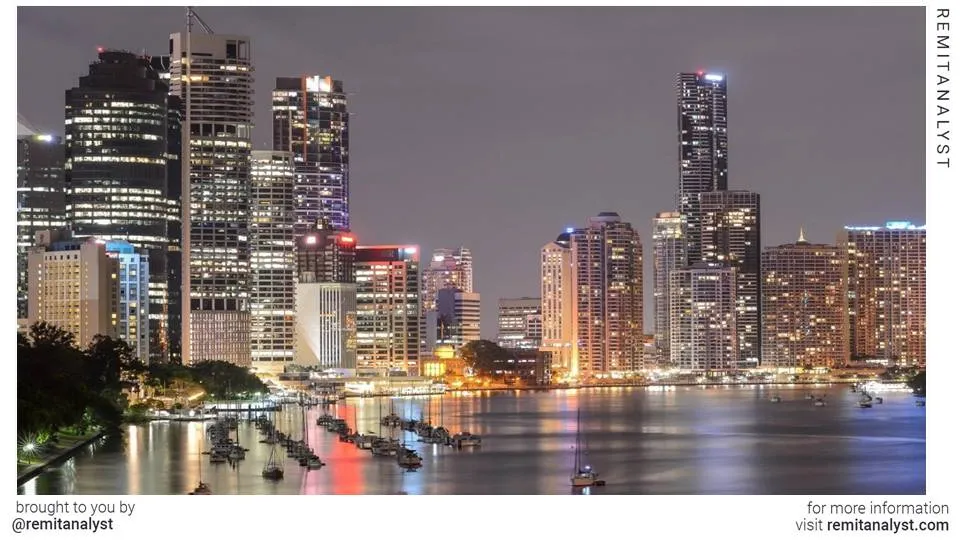 Brisbane is located on Australia's east coast Queensland, also known as the "Sunshine State." It has pleasant year-round weather, so residents and visitors enjoy various outdoor activities. The city has a burgeoning arts and entertainment scene, with numerous theatres, distinctive music venues, and the wonderful Gallery of Modern Art. A popular tourist destination on its own.
i. Lone Pine Koala Sanctuary
No trip to Brisbane is complete without a stop at the Lone Pine Koala Sanctuary if you're searching for a truly authentic Australian experience. The refuge is home to various Australian animals, including koalas and kangaroos, wombats, dingoes, and platypuses.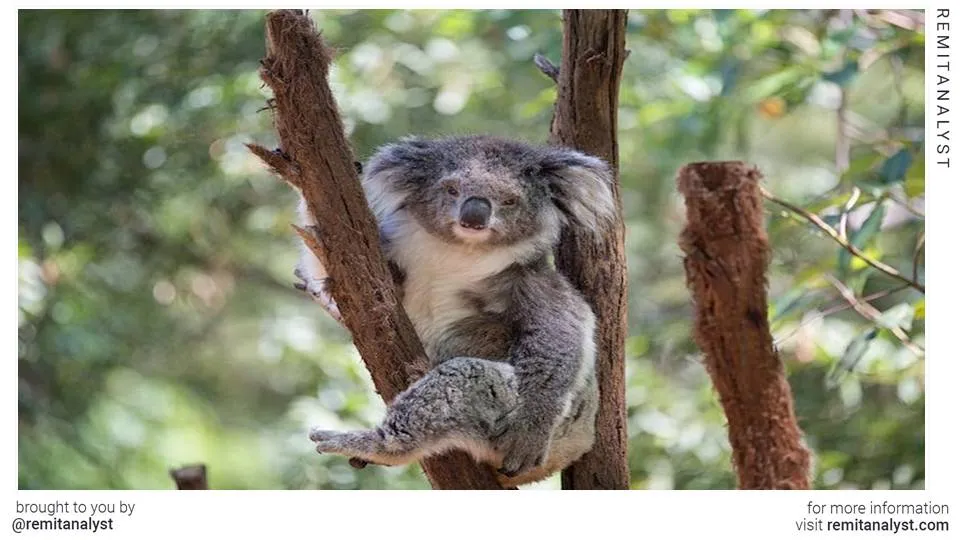 ii. South Bank Parklands
The South Bank Parklands, located just across the river from Brisbane, is one of the city's most popular destinations for locals and visitors alike. Everything from fountains and plazas to restaurants, cafes, and small street markets selling local arts and crafts can be found within the park's captivating combination of groomed lawns and deep rainforest.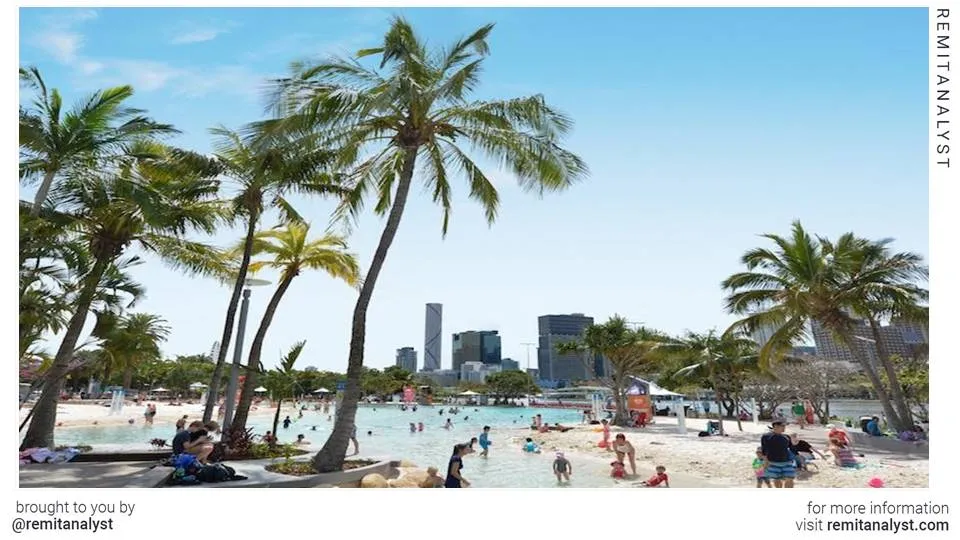 iii. City Hall
The beautiful City Hall structure, inaugurated in 1930, is one of Brisbane's most important and outstanding historical sites. The building's architecture is unquestionably among the best in the city, and the interior is no less impressive; a massive foyer greets visitors.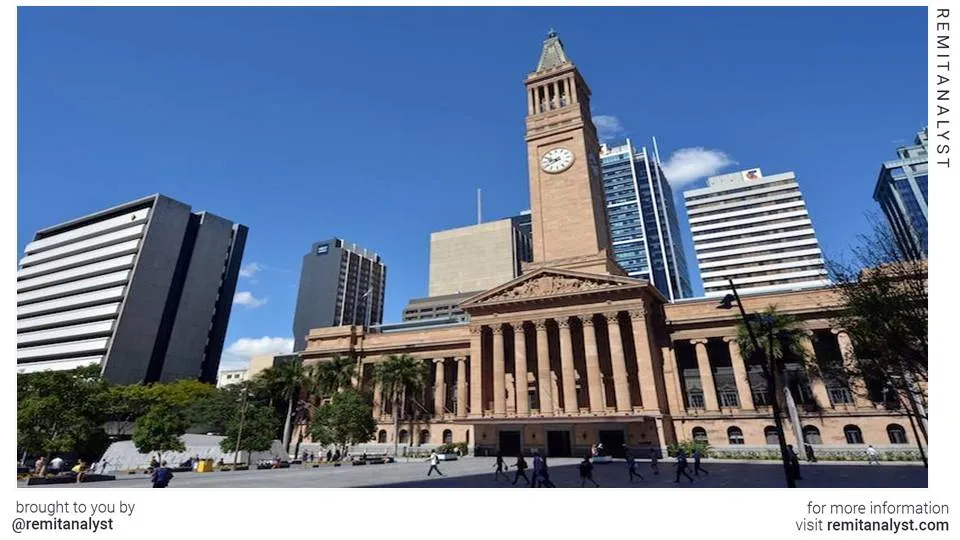 The city has many other attractions, such as the Gallery of Modern Art, Wheel of Brisbane, Wheel of Brisbane, Museum of Brisbane, etc.
6. Canberra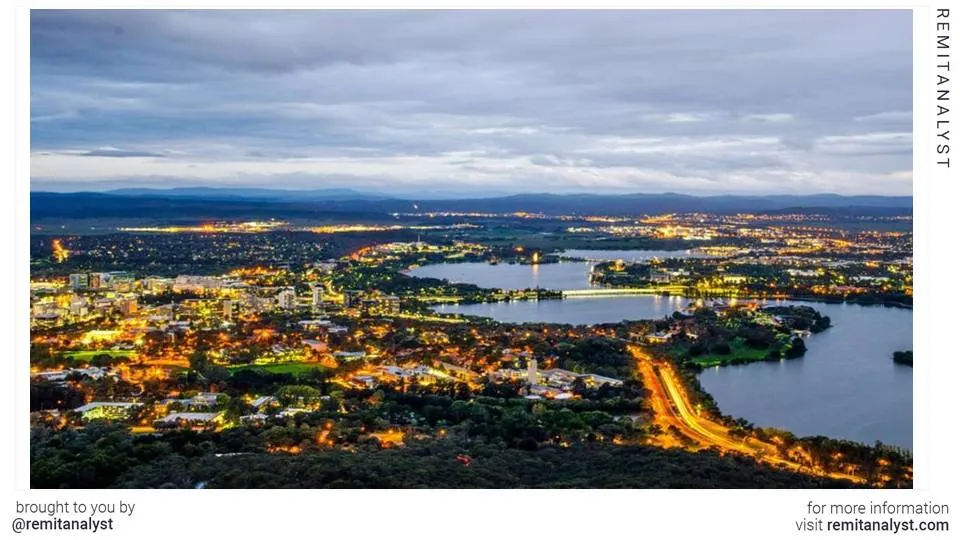 Canberra, in the Australian Capital Territory, is the beautifully built capital of Australia, crammed with cultural treasures. Canberra isn't generally on people's bucket lists. A few areas in the city have a little edge and vibrancy. You might even think of Canberra as a metropolis by the conclusion of your tour rather than just a big old country town.
i. Australian War Memorial
The Australian War Memorial, both a museum and a national memorial, is at the top of this list of Canberra tourist sites. It honors the sacrifice of Australians who have died in war or on operational service. The Roll of Honour, located on the upper level, contains the names of all Australian service members who have been killed defending our country in battles around the world.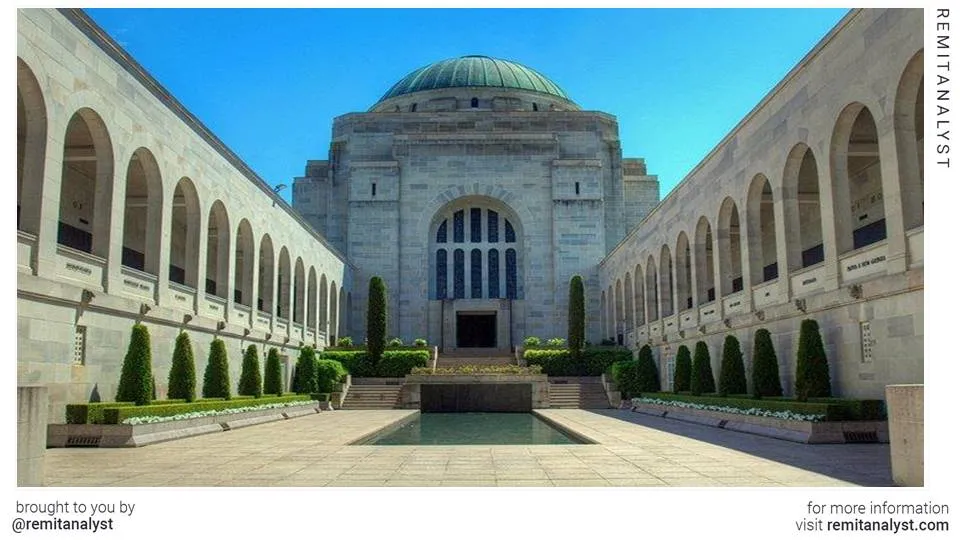 ii. National Gallery of Australia
This architecturally stunning museum, located on Canberra's Lake Burley Griffin shores, tells Australia's 65,000-year-old past via land, nation, and people. Take to the skies to get a bird's eye view of some of Australia's most beautiful structures.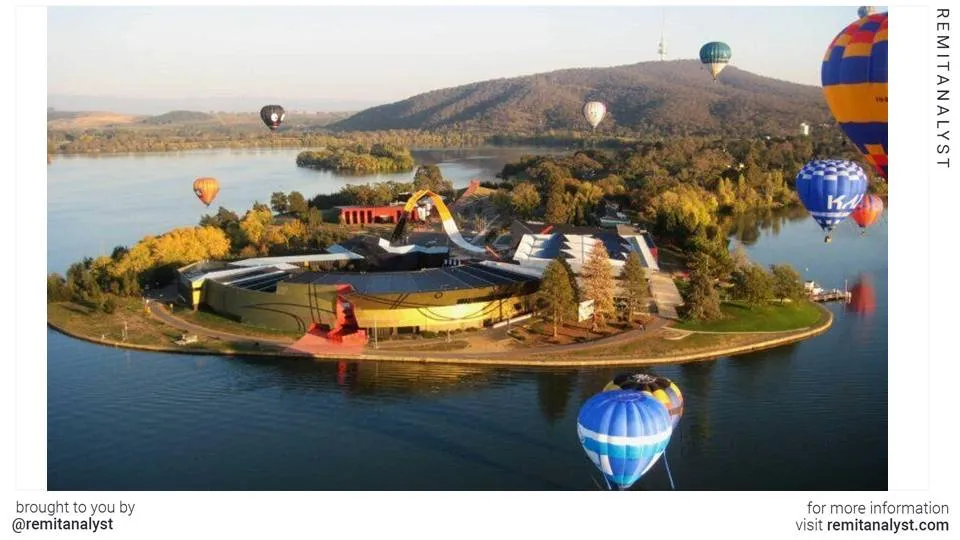 iii. National Zoo & Aquarium
There are over 200 animals on-site and a wide range of hands-on activities to select from. You can spend 15 minutes with your favorite animal or go on an all-day tour with a zookeeper, visiting cages and feeding animals ranging from adorable meerkats to giant bears.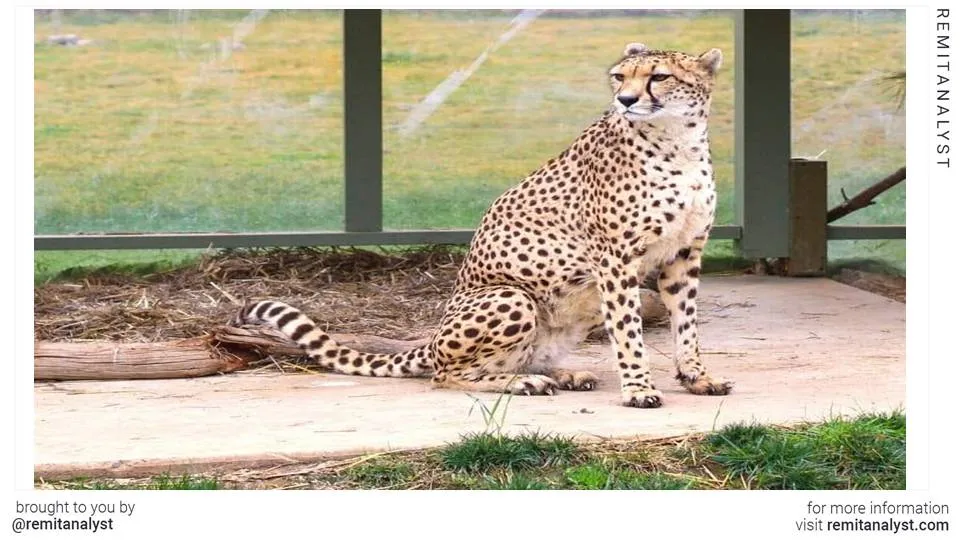 In addition to these attractions, you can visit places such as Gold Creek Village, The Royal Australian Mint, Mount Ainslie Lookout, etc.
7. Cairns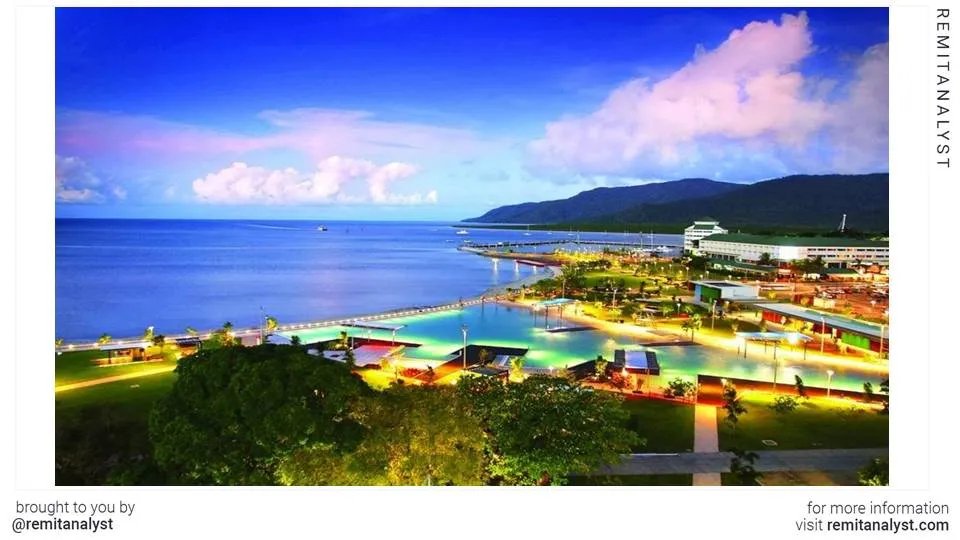 Cairns is a tropical and touristy city between the Great Barrier Reef and the Atherton Tableland's lush rainforests and cloud-cloaked plateau. Many tourists use Cairns as a base for excursions to these adjacent natural wonders, but the town itself has lots of tourist attractions and a laid-back vacation attitude.
i. Cairns Esplanade
The Cairns Esplanade is a great area to take a dawn or sunset promenade while taking in the atmosphere of this welcoming town. This coastal strip has been converted into a thriving social hub and entertainment center that caters to locals and tourists following a significant refurbishment.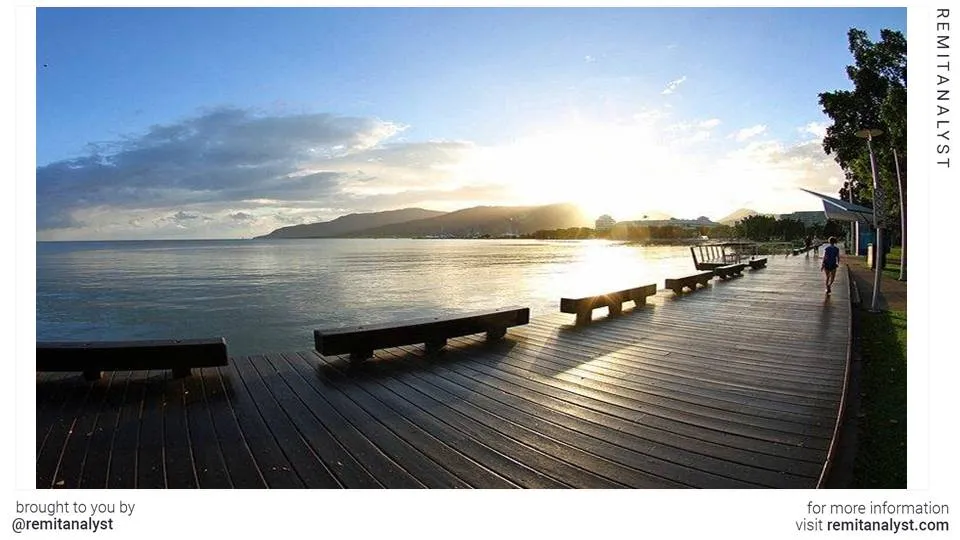 ii. Tjapukai Aboriginal Cultural Park
The Tjapukai Aboriginal Cultural Park, tucked away in lush rainforest approximately a 15-minute drive from Cairns, provides an enlightening insight into one of the world's oldest societies. The center has been a popular tourist stop for over 25 years and is frequently paired with excursions.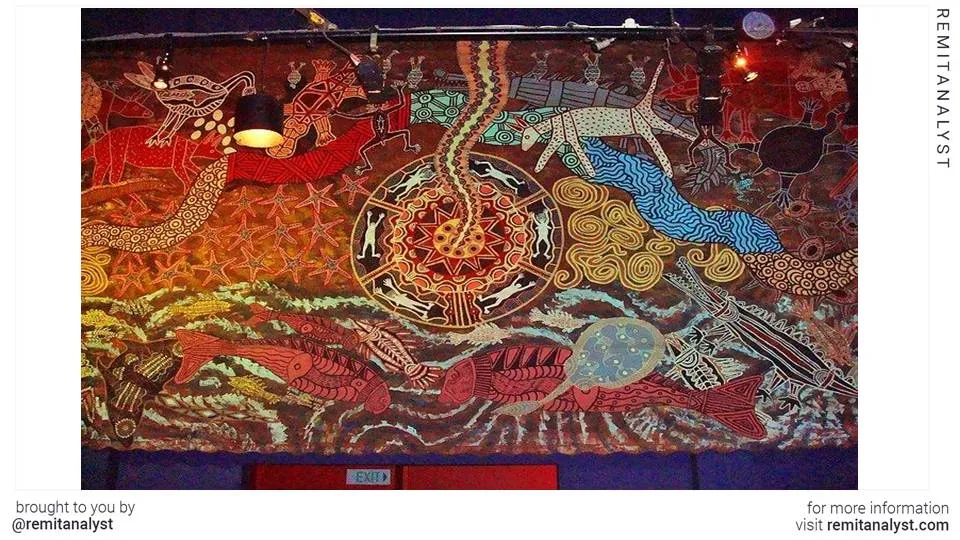 iii. Great Barrier Reef Cruises & Scenic Flights
One of the most popular things to do in Cairns takes a trip to one of Australia's greatest treasures, the World Heritage-listed Great Barrier Reef. With a dazzling array of hard and soft corals, numerous kinds of fish, mollusks, and other marine animals, including dolphins, turtles, and sharks, the reef is one of the planet's richest ecosystems.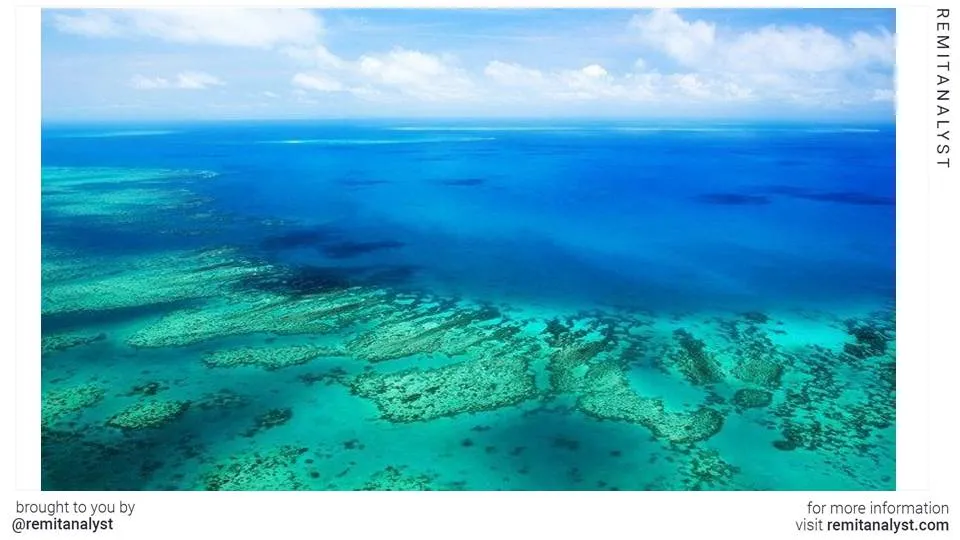 There are many more attractions in Cairns, including Kuranda, Barron George National Park, Green Island, Palm Cove, and many others.
8. Perth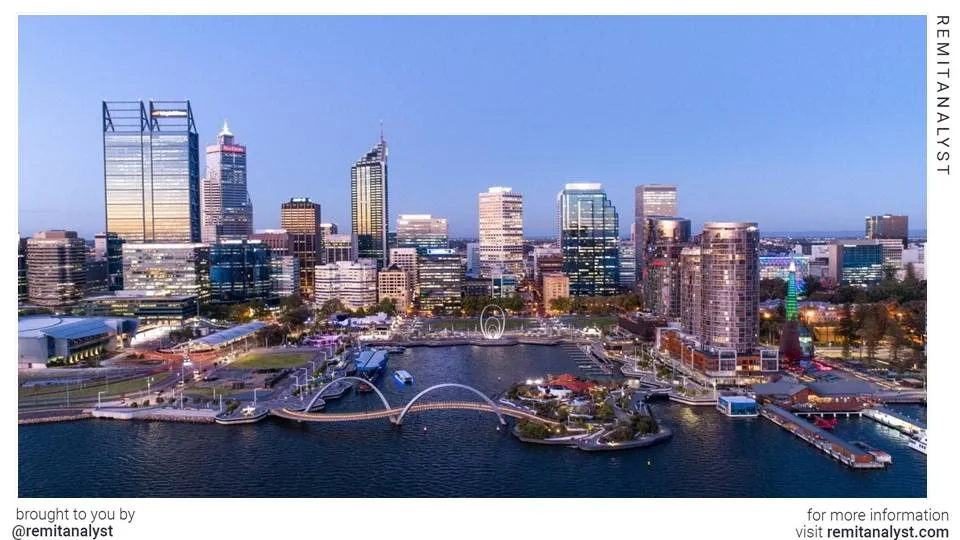 Perth is one of the world's most beautiful cities. This sun-drenched city is well-known among travelers for its natural and materialistic splendor. Aside from the Swan River, this breathtakingly beautiful location is brimming with culture, art, a stretch of iridescent beaches, outdoor and water sports, colorful markets, lively bars, skyscrapers, and much more.
i. Kings Park and Botanic Garden
- One of the best sites to visit in Perth is the famed Kings Park and Botanic Garden, a lovely city garden bordered by war memorials. This vast garden is home to a wide variety of Australian birds and flora, as well as many other intriguing attractions throughout the city. This enthralling park allows visitors to see amazing views of the Darling Ranges, Perth Water, the Swan River, and the city's skyline.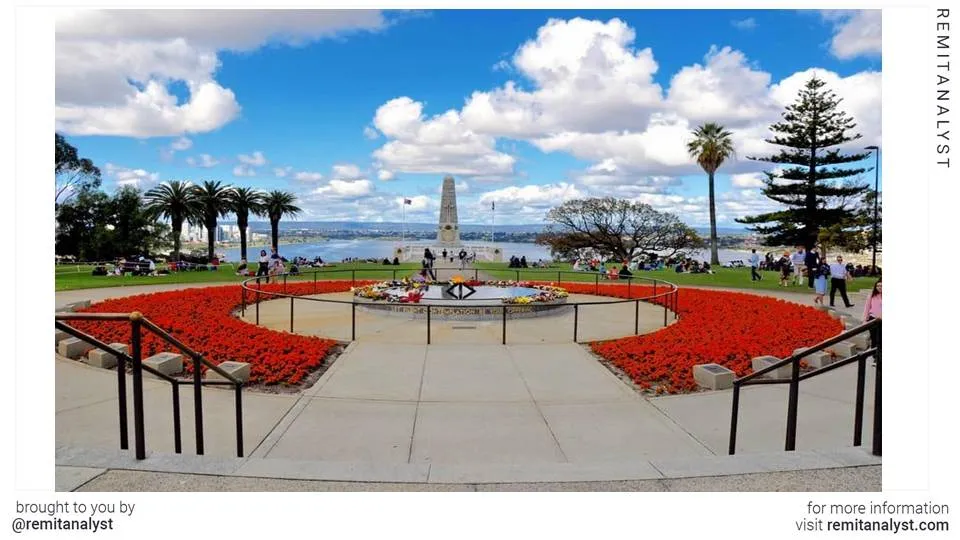 ii. Hillary's Boat Harbour
Hillary's Boat Harbour is one of Perth's most popular leisure destinations. The waterfront opened its doors in 1988, and since then, it has provided an unrivaled experience to tourists and locals. One of the best places to visit in Perth is Harbour, which features some of the top attractions for spending a day full of excitement.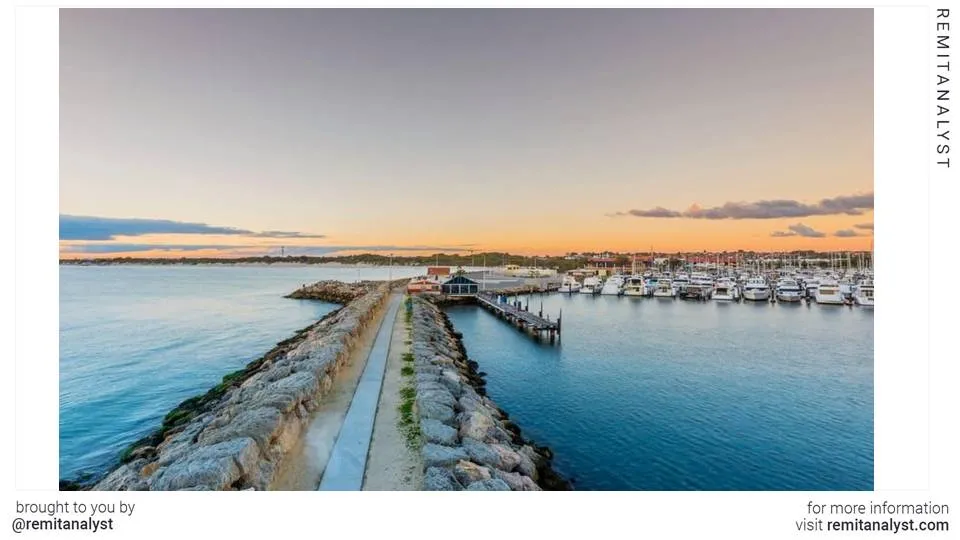 iii. St Mary's Cathedral
St Mary's Cathedral is one of Perth's most popular tourist sites. The Archbishop of the Roman Catholic Archdiocese of Perth is seated in this Cathedral Church. It is an intriguing structure in Perth situated on a hilltop with a calm and peaceful environment. The Cathedral was built in three phases and had a rich history dating back over a century.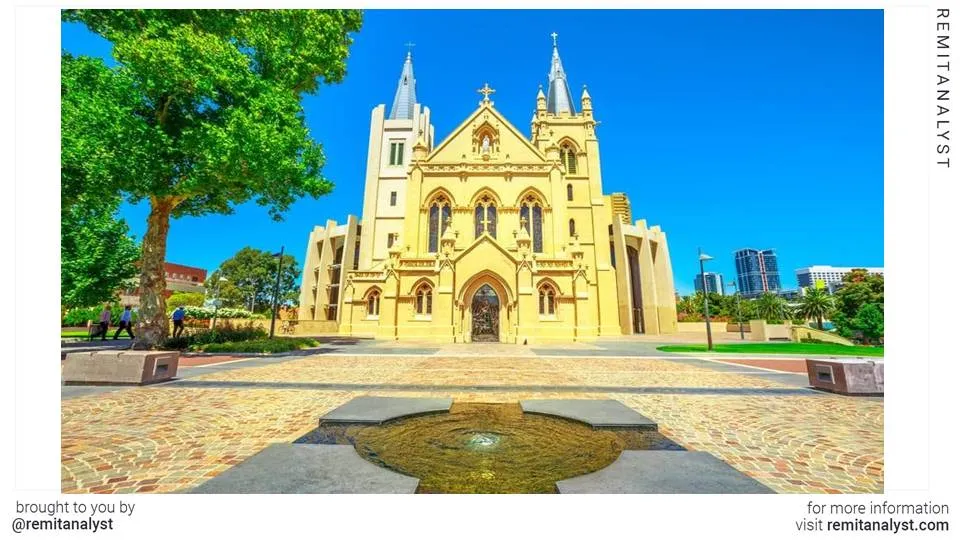 Perth has numerous other attractions, such as Swan Bell Tower, John Forrest National Park, Aviation Heritage Museum, City Beach, Penguin Island, and many more.
9. Gold Coast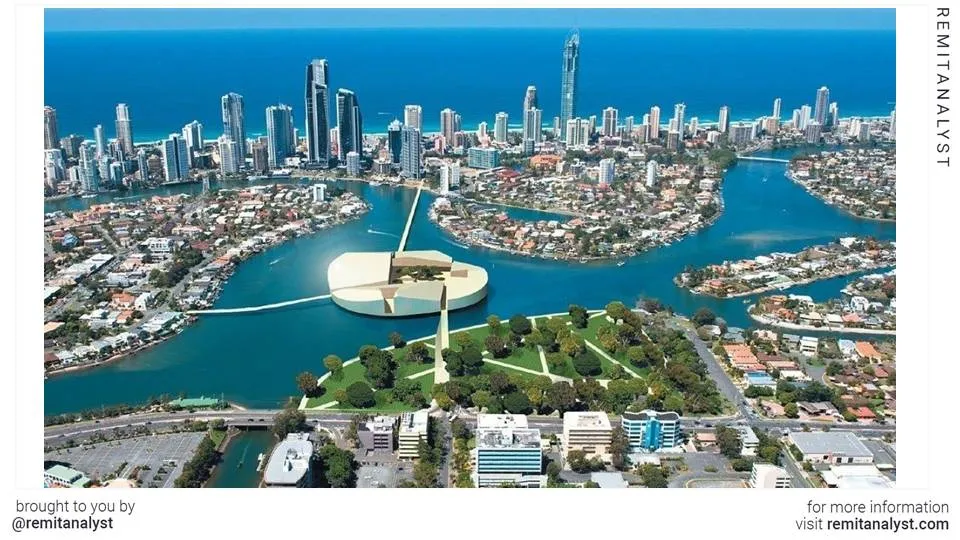 Enjoy the Gold Coast's unrivaled vibrancy, which includes beautiful sandy beaches, ancient rainforests, thrilling amusement parks, and active bar hopping. This wonderful city, located south of Brisbane, is known for its rich culture and vibrant nightlife. There are countless locations on the Gold Coast, making it one of Australia's most popular tourist destinations.
i. Surfers Paradise
Surfers Paradise is one of Australia's most popular tourist destinations. The place is undoubtedly a paradise not just for surfers but for any holidaymaker, with skylines as high as a kite, rocking nightclubs, stylish restaurants, an extensive beach with funky waves, and more. It is one of the most incredible spots to visit on the Gold Coast.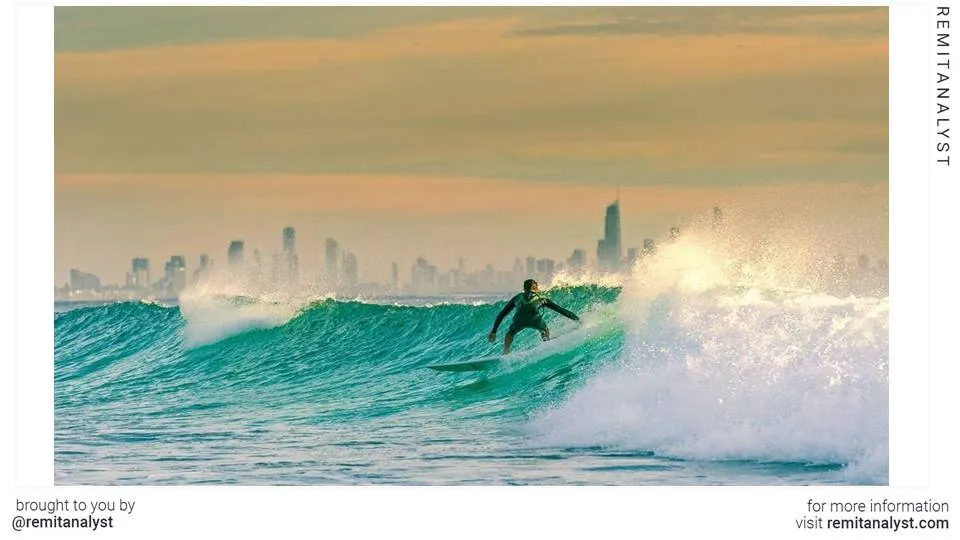 ii. Burleigh Heads
Burleigh Heads is a must-see destination for any tourist visiting Australia. Burleigh Heads is located on the Gold Coast, Queensland, between Surfers Paradise and Coolangatta. Burleigh Heads' calm beach is a great place to go if you want to do some water sports.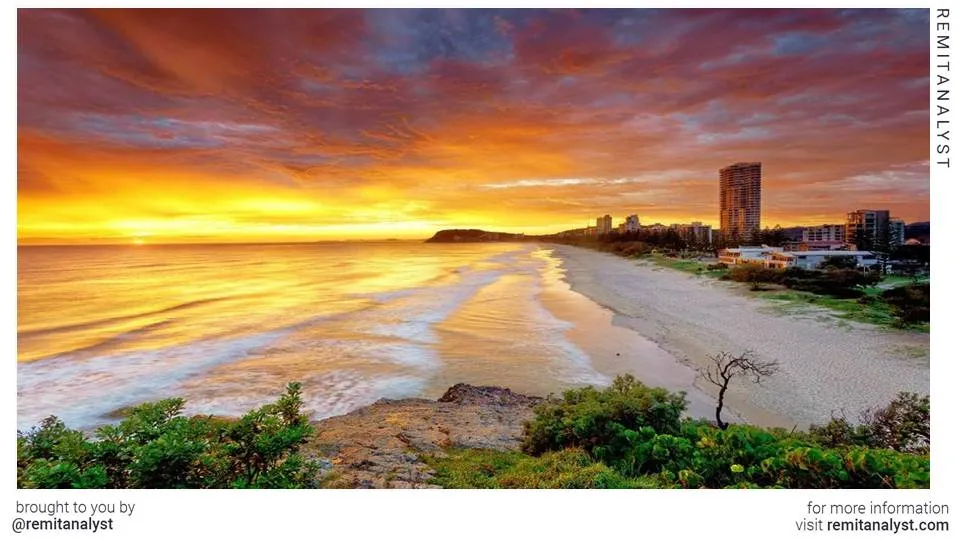 iii. Dreamworld
Dreamworld Gold Coast is Australia's largest theme park, attracting over one million visitors yearly. It is, however, not simply its enormous size but also the enormous array of attractions and experiences that make it a popular destination for locals and tourists.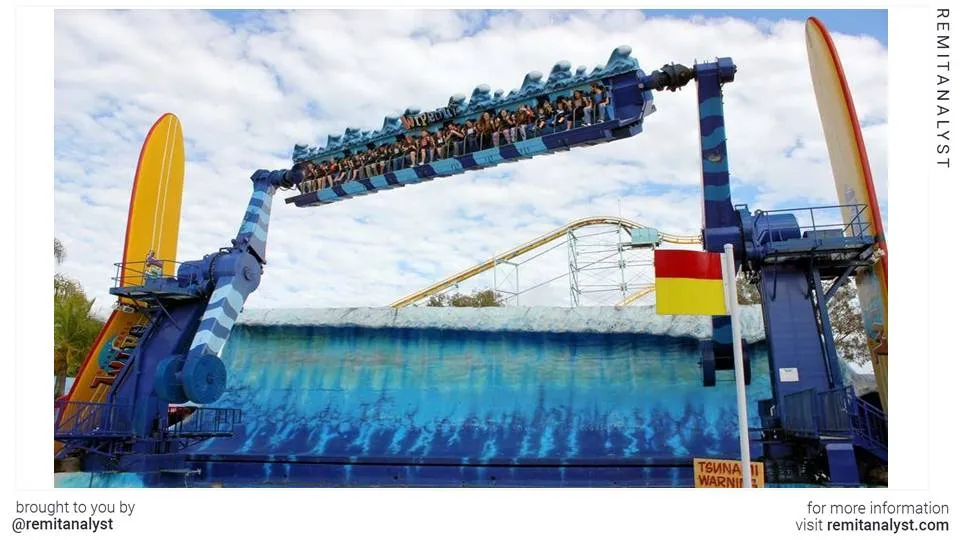 With these must-see attractions, you can also enjoy a tour of Springbrook National Park, Cavill Avenue, Currumbin Beach, Warner Bros. Movie World, and many others.