Top 10 Travel Places to Visit in the United Kingdom
Updated on: 2021-11-13 - 5 mins read
Best places to travel on UK Visitor's Visa Tourist Visa UKUK Travelers Visit UKUK TourismBest places to visit in UK

For most of the world, the United Kingdom is more than just a country. This one country colonized other countries, started revolutions and industrialization, and is the world's development superpower. The United Kingdom's rich history, on the other hand, fascinates everyone. The United Kingdom is an extraordinarily diverse destination for vacationers, ranging from vibrant, culture-rich cities to tranquil locations of remarkable natural beauty. Plan your sightseeing adventures with our list of the best places to visit in the UK.
1. London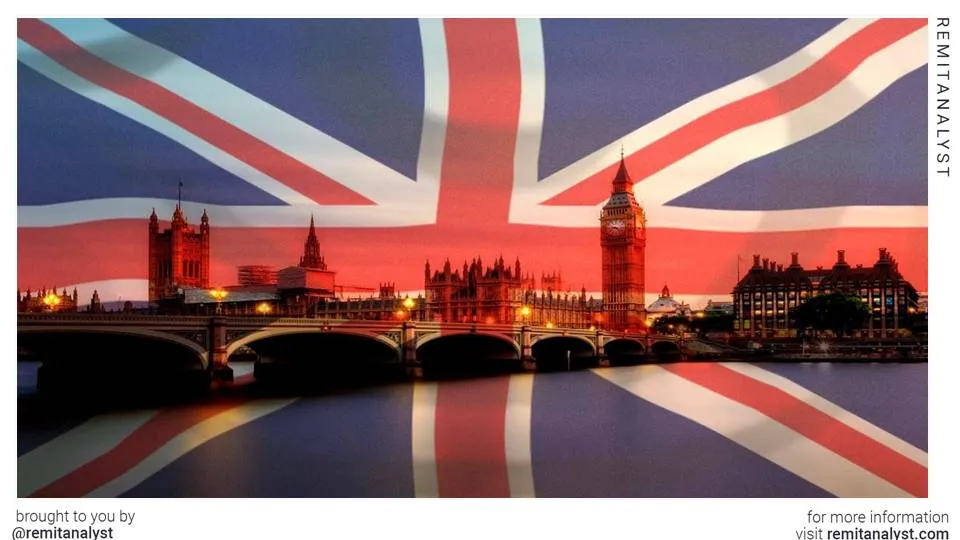 London is one of the world's major cities, noisy, active, and cosmopolitan. It is a major global center for culture, fashion, banking, politics, and trade, and it continues to be one of the most popular tourist destinations in the world. The UK's vibrant capital will likely leave you breathless with its history, culture, architecture, shopping, and nightlife. The city's appeal is further enhanced by world-class museums, magnificent art galleries, the River Thames, and a feast of international cuisines.
i. Tower Bridge
Tower Bridge, as it's rightly called, is London's oldest and most historic river crossing. It is one of London's most iconic monuments and a must-see for anybody visiting the city. The new Glass Walkways, suspended over the river, provide unrivaled vistas. The Victorian Bascules are displayed in the Engine Rooms, which still run the bridge lifts.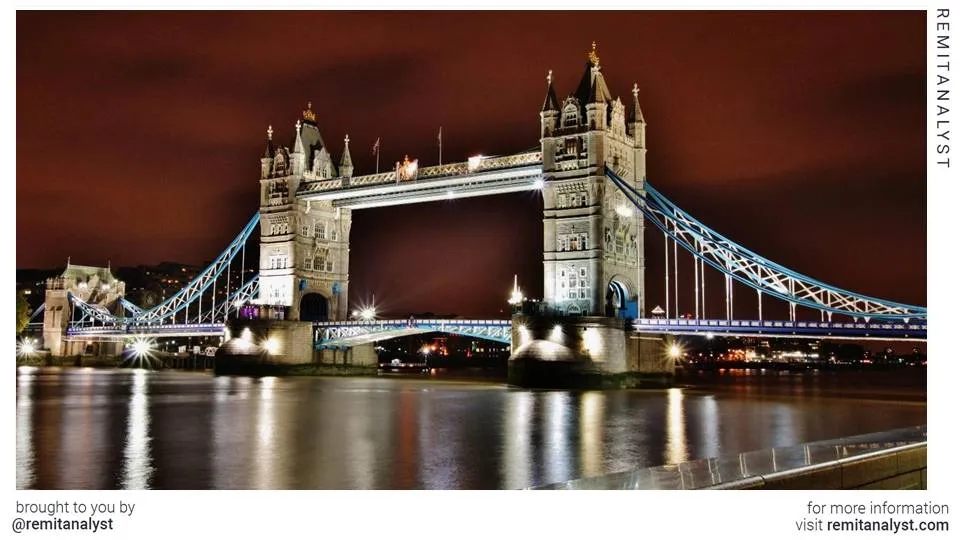 ii. Tower of London
Despite its dreadful image as a place of torture and execution, the Tower of London has the history of a royal palace, an armory, and a formidable fortress. Don't miss Royal Beasts, which tells the story of the Tower's wild and beautiful animals that made it the first London Zoo. Explore the priceless Crown Jewels, take a tour with an iconic Beefeater, hear their gruesome tales, stand where great heads have rolled, learn about the history of the Tower's ravens, charge the battlements, and much more.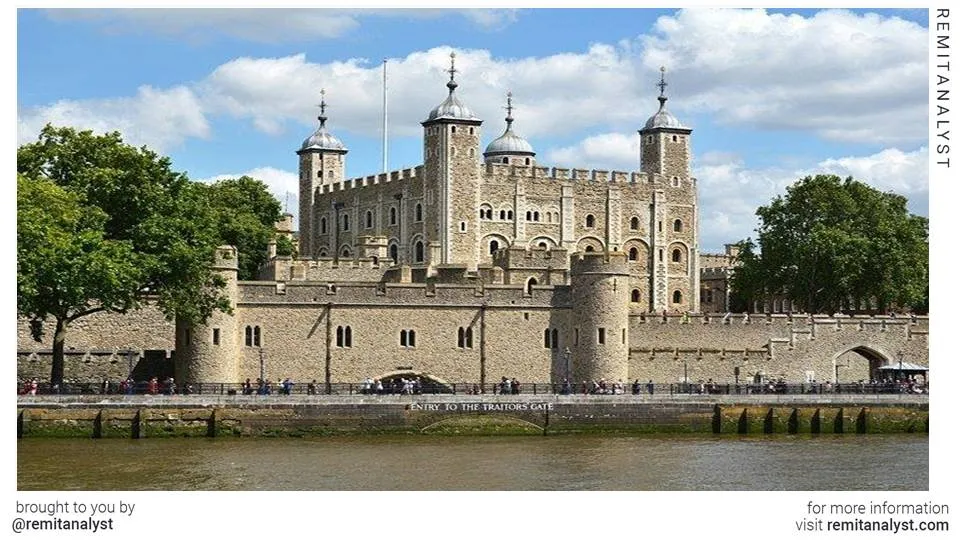 iii. Victoria and Albert
The Victoria and Albert Museum is an arts and crafts museum in London. The extensive collection comprises artifacts from the world's most advanced civilizations and cultures, spanning 5000 years and multiple continents. The event is free to attend. Sculptures, paintings, photography, ceramics and glass, furniture, textiles, costumes, jewelry, and books are the works on display. There are around 4.5 million displays in all. The museum houses one of the world's largest collections of Asian art. Paintings by John Constable, an English landscape painter, sketches by Rafael, and the Hall of Castings, which contains plaster casts of European treasures.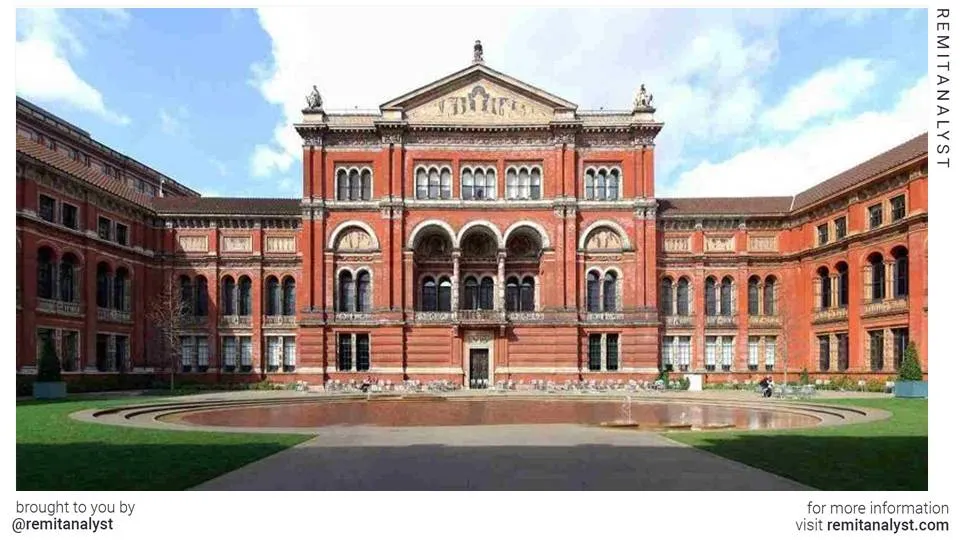 There are many more attractions in London, such as Madame Tussaud's Wax Museum, Notting Hill, National Art Gallery, and Buckingham Palace.
2. Edinburgh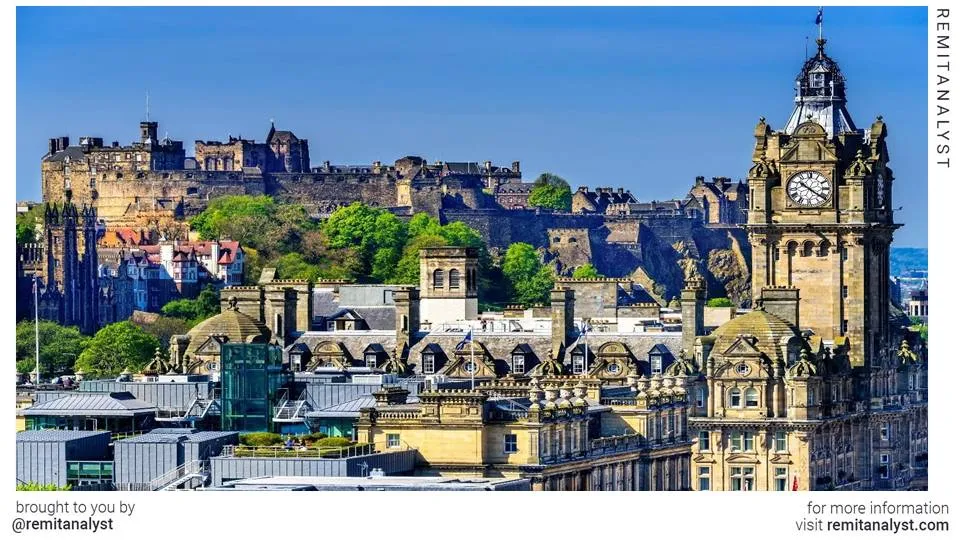 Edinburgh, one of the most attractive towns in the United Kingdom, rises from the wide Firth of Forth to a high, rocky pinnacle capped by Edinburgh Castle's stone walls and turrets. Edinburgh is a cultural and artistic hotspot, particularly noted for its festivals. The Edinburgh International Book Festival, the glistening Christmas Markets, and the Edinburgh Fringe, the world's largest arts festival. There's always plenty to do here, between these and internationally recognized events like the Royal Edinburgh Military Tattoo.
i. Edinburgh Castle
Edinburgh Castle, perched on Castle Rock at the top of the Royal Mile, is the city's most visited attraction and most famous structure. The Castle and its Esplanade, perched on an extinct volcano, provide unrivaled views of Edinburgh. Inside, visitors can see some of the city's oldest and most prominent structures, such as St Margaret's Chapel. The National War Memorial and the Half Moon Battery. The beautiful Grand Hall and Scotland's Crown Jewels, including the famous Stone of Destiny, are located in the regal Crown Square.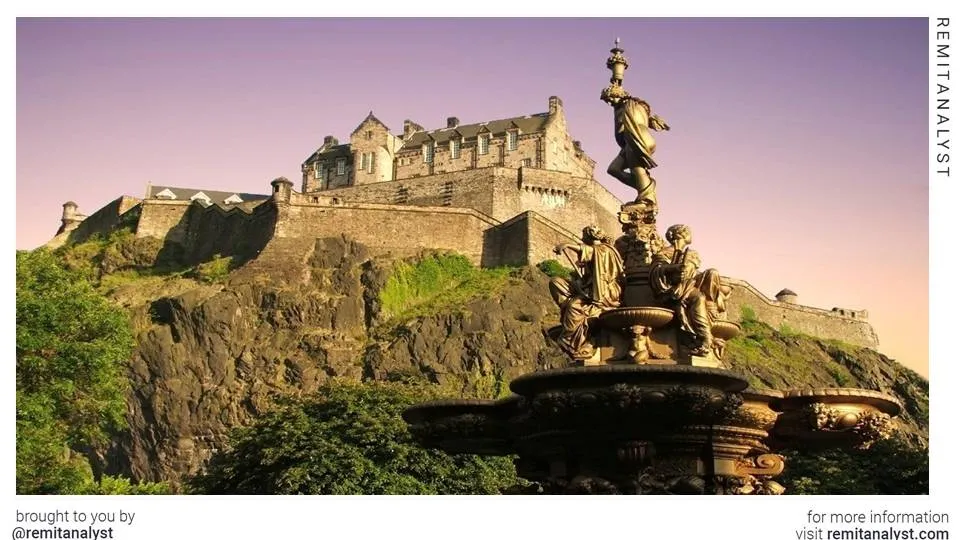 ii. The Royal Yacht Britannia
The Royal Yacht Britannia was Her Majesty the Queen's floating palace for nearly 40 years and has been voted Scotland's Best Visitor Attraction for the past 13 years. Britannia, which has sailed almost 1,000,000 miles worldwide, is currently permanently docked at Ocean Terminal in Leith. Follow in the footsteps of royalty on a guided audio tour to learn about the heart and soul of this unique royal residence.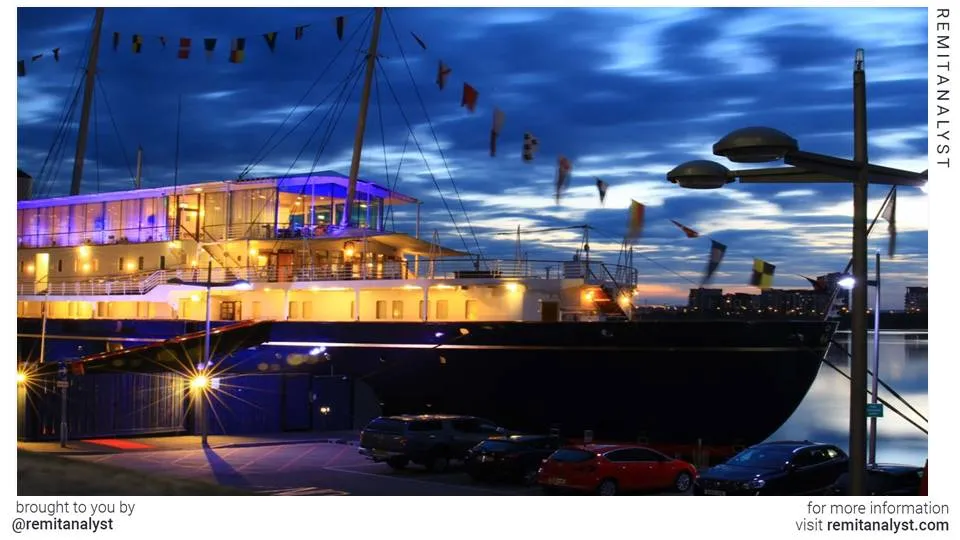 iii. National Museum of Scotland
The National Museum of Scotland is a renowned tourist site in the United Kingdom. Its galleries are stuffed with almost 8000 world treasures. The natural world, world cultures, science and technology, art and design, and Scotland's past and present are all covered in the collection.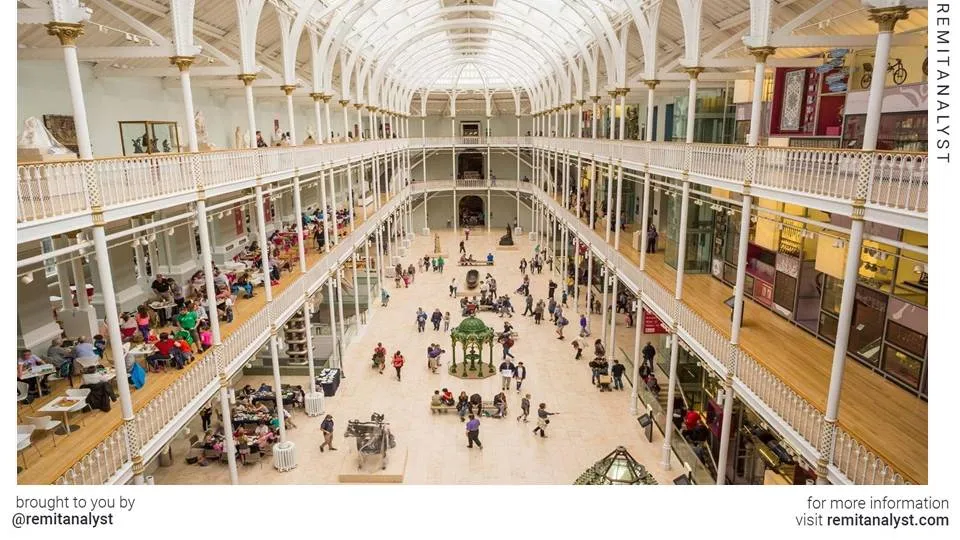 There are many more things to explore in Edinburgh, such as the Scott Monument, the Scottish National Gallery of Modern Art, and Calton Hill.
3. Manchester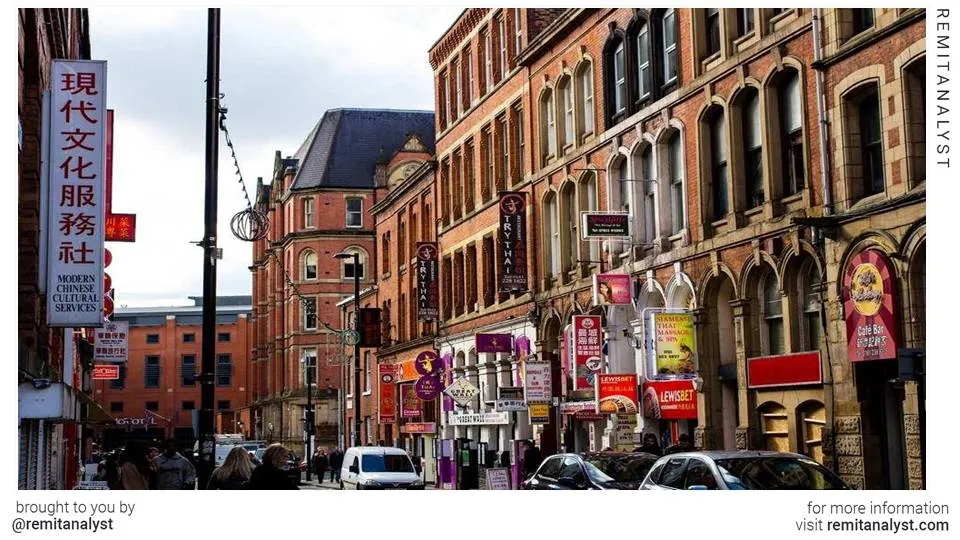 Manchester is a cultural, media, and educational hotspot. With the arrival of ventures such as the Castlefield project, with its museum complex on Liverpool Road, Manchester has experienced something of a revival. Expanding the city's entertainment and sports facilities has also increased its tourist appeal, making it one of the top destinations in Northern England. The beautiful stores of St. Anne's Square, King Street, the Royal Exchange, and the big covered market halls of Bolton Arcade have made it a popular destination for shoppers. Check out our list of top tourist attractions in Manchester for more information on these and other exciting things to do in this part of England.
i. Castlefield
Castlefield, designated an Urban Heritage Park, is a great site to start exploring Manchester. Time well spent walking amid the magnificently preserved Victorian mansions along the old canals or through the rebuilt Roman Fort. Explore the Bridgewater Canal, built to transport coal from Worsley's mines to Manchester.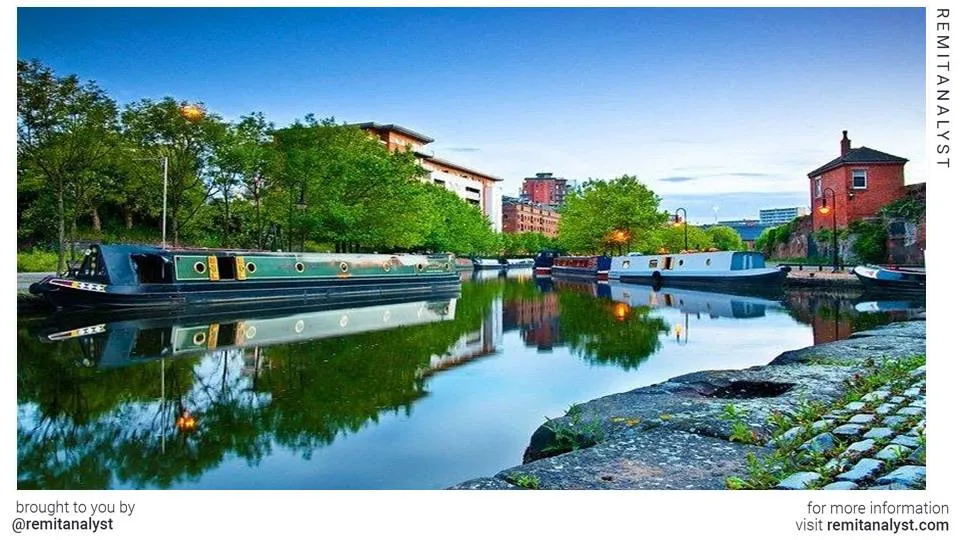 ii. People's History Museum
The National Centre for the Collection, Conservation, Interpretation, and Study of Material Relating to the History of Working People in Britain is the People's History Museum. The museum features vast collections of objects connected to trade unions and women's suffrage, as well as the history of British democracy and its impact on the populace.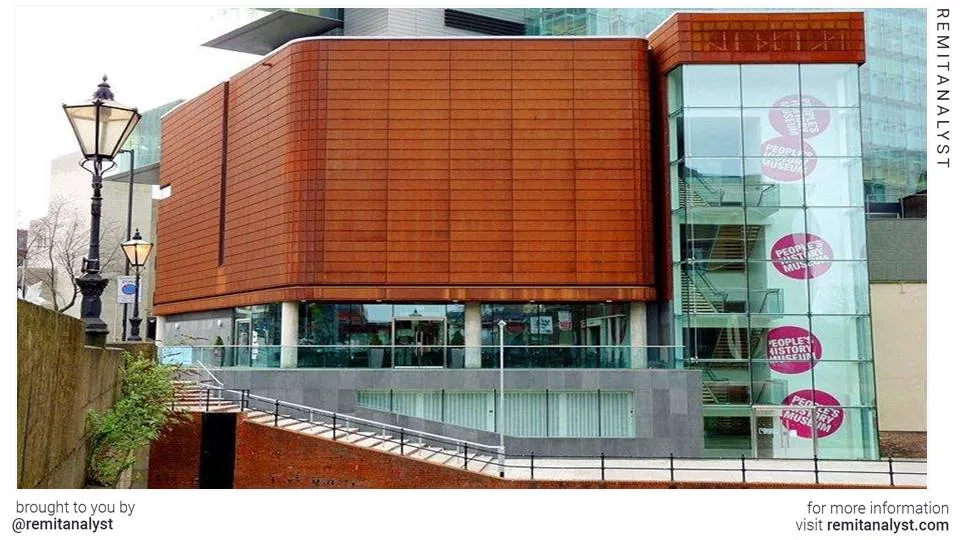 iii. Manchester Townhall
The town hall in Manchester is a Victorian, Neo-Gothic municipal tower well worth seeing. Alfred Waterhouse, an architect, designed it. Manchester's town hall is regarded as one of the city's most important landmarks. It is considered one of the best examples of Neo-Gothic architecture in the UK. Architect Alfred Waterhouse designed the structure.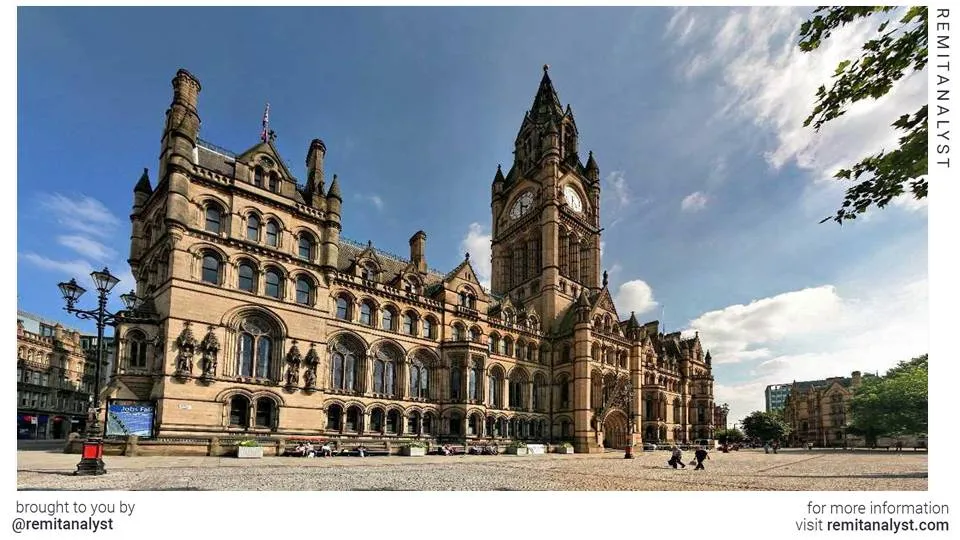 There are plenty of other sights to see in the city, like John Rylands Library, Imperial War Museum, and Manchester Art Gallery.
4. Norwich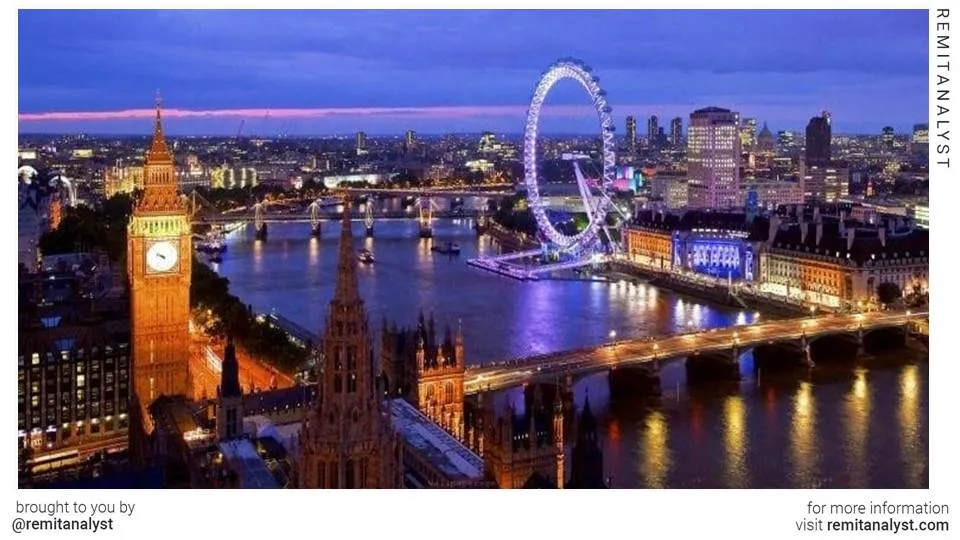 Norwich, Norfolk's county town, is located on the Wensum River, close to the lovely Norfolk Broads, which are interesting to explore by boat. Except for London, Norwich boasts more medieval churches than any other English city. Norwich, a bustling commercial and shopping center, is East Anglia's traditional capital, as evidenced by its magnificent Norman cathedral, castle, and numerous other historic sites. Its old gateways and winding passageways contain centuries of history. It's also a thriving cultural center with plenty to do, from shopping in charming boutiques to taking in the famed two-week-long Norfolk & Norwich Festival. This exciting event features musical and theatrical acts and visual art displays each May.
i. Norwich Cathedral
Its exterior is distinguished by its shining cream-colored limestone. Norwich Cathedral should be on your Norfolk trip bucket list. It's a great location to visit for a few hours, especially spending time in Cathedral Close, as it has kept its Norman character better than any other church in the country. The Monk's Door and the Prior's Door, which lead to the two-story cloisters, are unique features.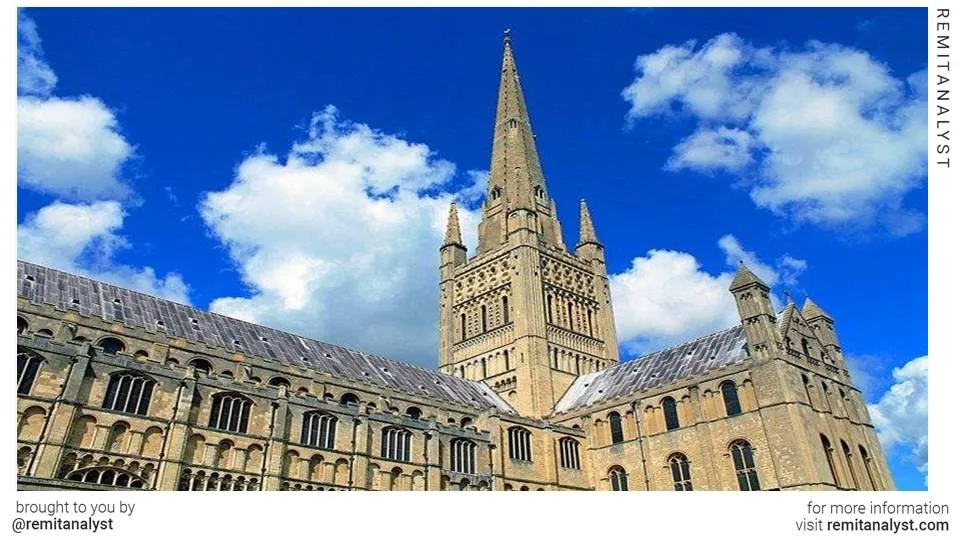 ii. BeWILDerwood
BeWILDerwood, a fun adventure park in the village of Horning, is one of the region's many tourist attractions. This fun adventure park encompasses a large area of woodland sprinkled with numerous treehouses, ziplines, and rope bridges to tackle, as well as a maze and unique areas to explore. The highlights are a story-telling stage, boat cruises, and other attractions.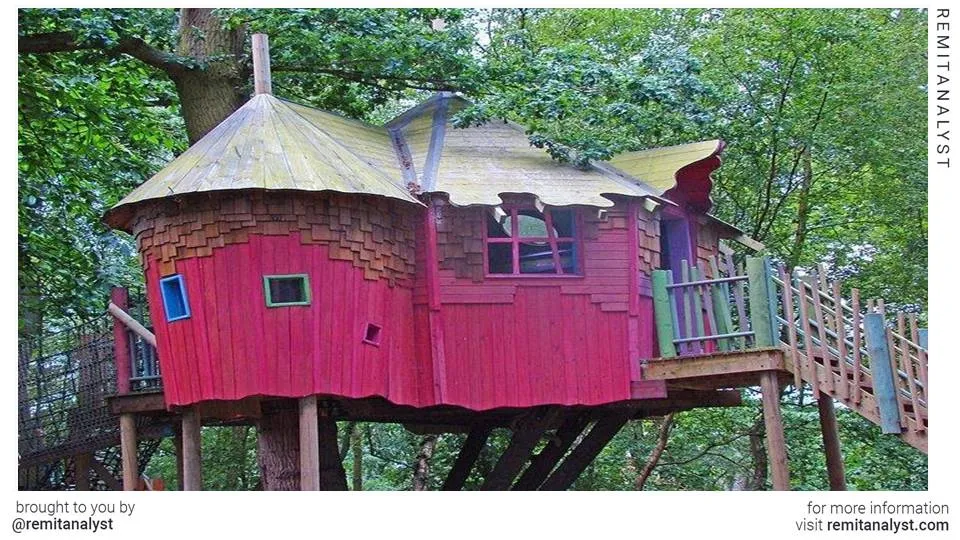 iii. Bressingham Steam and Gardens
Bressingham Steam & Gardens is a lovely tourist destination with rare vintage-stream collection locomotives and traction engines, as well as the five-acre Dell Garden. The museum maintains three unique narrow garage lines throughout the property, as well as a 1.5-mile length of track, in addition to a collection of standard gauge locomotives. A railway memorabilia museum, a significant fire engine collection, and a Victorian steam carousel with a steam-driven organ are all on the premises.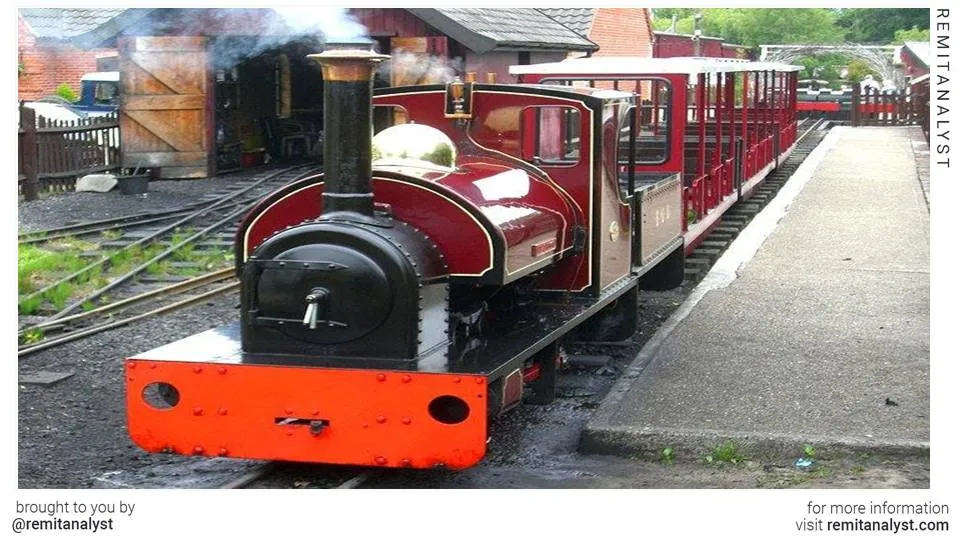 Along with these attractions, you can also explore Tombland Alley, Norwich Castle Museum & Art Gallery, Norwich City Centre, Historic Dragon Hall, and many more.
5. Belfast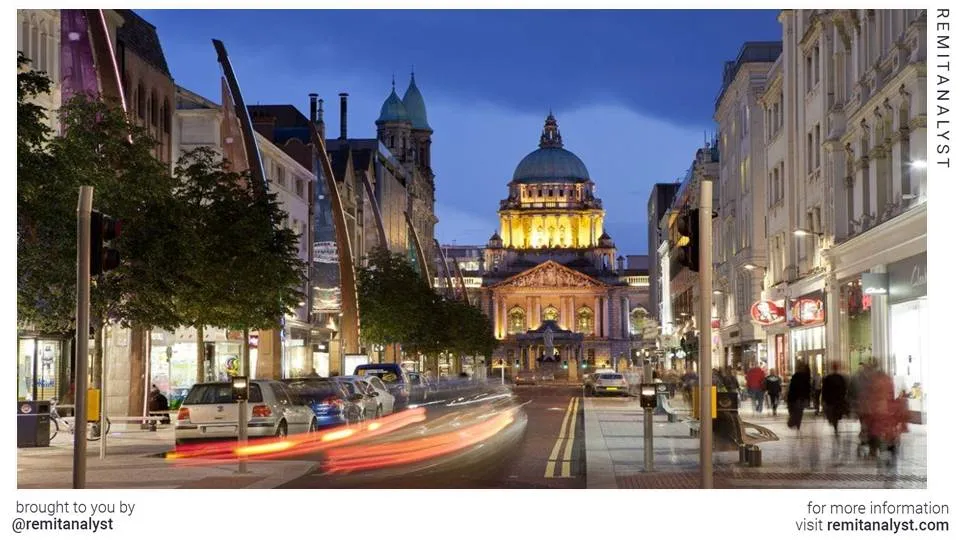 Belfast, Northern Ireland's central city and the birthplace of the iconic lost ocean liner, was once a prominent shipbuilding powerhouse. Belfast is a small Maine city located in Waldo County. Because of its many historic areas and ancient buildings, it is the county seat and a popular tourist destination. Year after year, visitor numbers continue to rise, and for a good reason. Expect a friendly greeting, a wicked sense of humor, and a fascinating history.
i. Belfast City Hall
Belfast City Hall is a government structure in Northern Ireland that should be on your travel itinerary. This magnificent structure, located in Belfast's downtown center, is one of the city's most distinctive features. Tourists are invited to tour the facility as part of a guided tour, which has become one of Belfast's most popular free activities.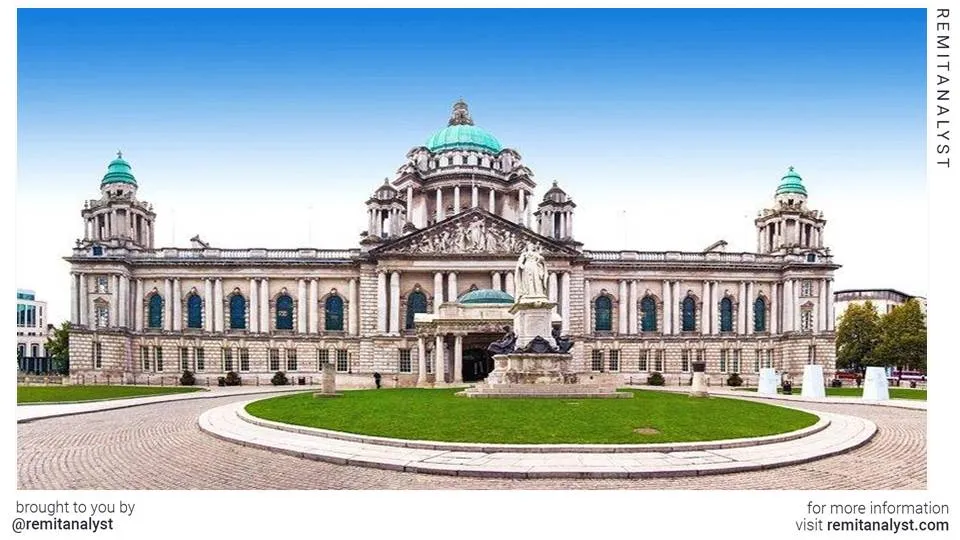 ii. Titanic Belfast
Titanic Belfast, described as "the world's largest Titanic visitor attraction," has a striking appearance. It is a historic structure that pays homage to the city's rich maritime past. This unique structure holds nine interactive installations that explain how Belfast has evolved from a town with the world's most potent shipbuilding industry to a revitalized tourism destination.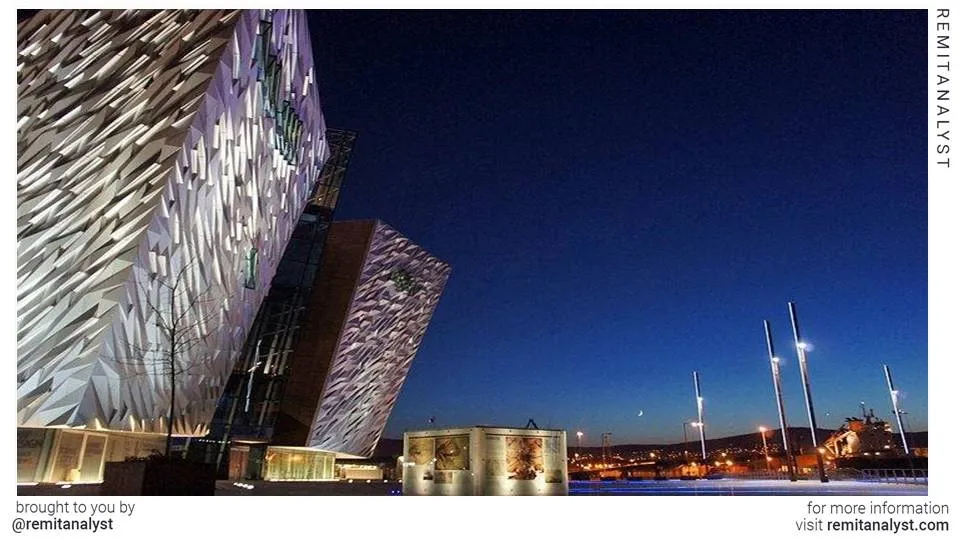 iii. Ulster Museum
The Ulster Museum is about a five-minute drive from the Waterfront Hall. It's now one of Belfast's must-see sights after undergoing a substantial renovation in recent years. This excellent national museum should be high on every visitor's itinerary for various reasons, including the fact that it does not shy away from the city's recent turbulent past.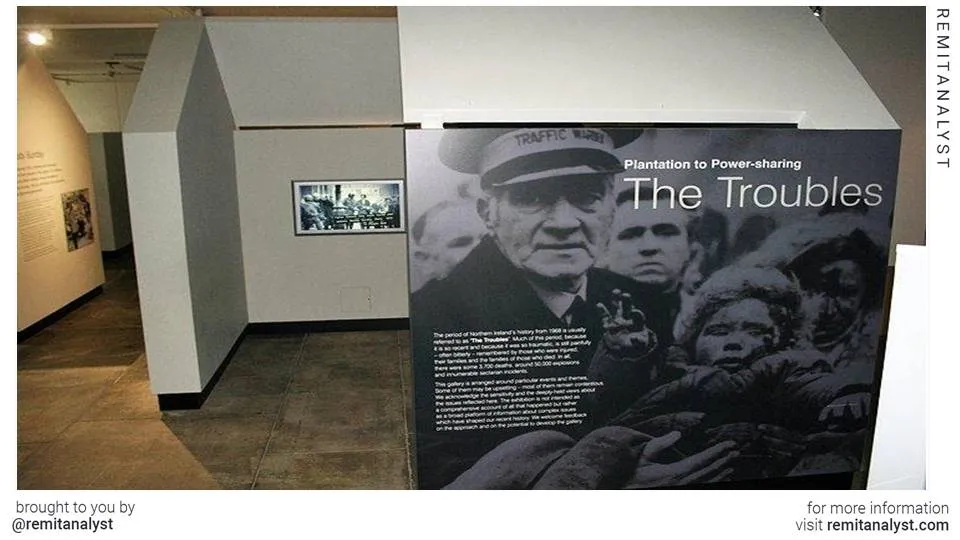 With these must-visit attractions, you can also tour the Grand Opera House, Belfast Cathedral, The Belfast Gin and Spirit School, Clifton House Belfast, etc.
6. Penzance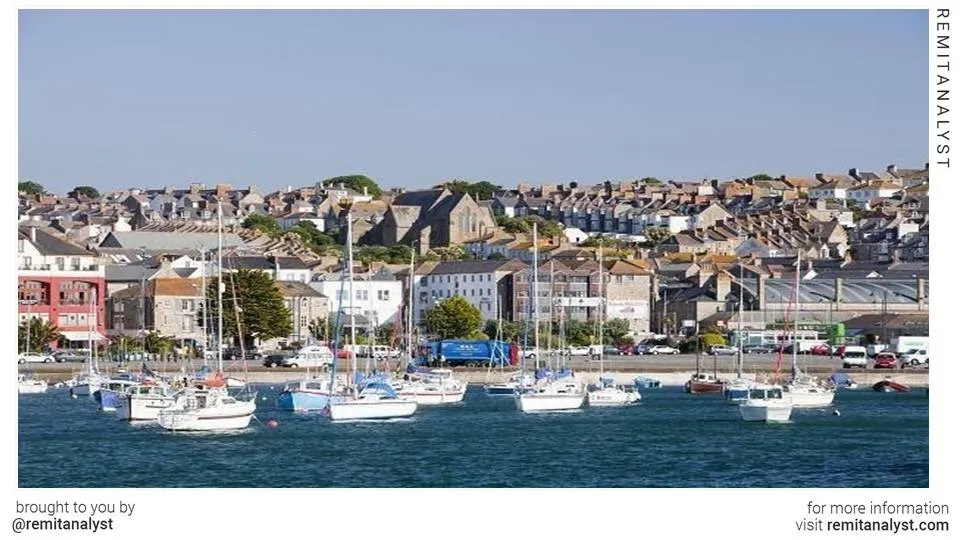 From historical and heritage monuments, gardens, and beautiful scenic places to wild-life sanctuaries and exhibitions, the area surrounding Penzance is home to some of the major attractions in the Southwest of England. In Penzance, there are numerous sights to view and places to visit. Penzance is a location with hidden gems waiting to be explored and seen, whether you enjoy trekking or cycling.
i. St. Michael Mount
St. Michael Mount is a harbor village with subtropical slope gardens, sweeping lawns, and a historic castle fortress. What will be your first discovery? This remarkable tidal island has been shaped and worn over millennia and is simply waiting to be discovered.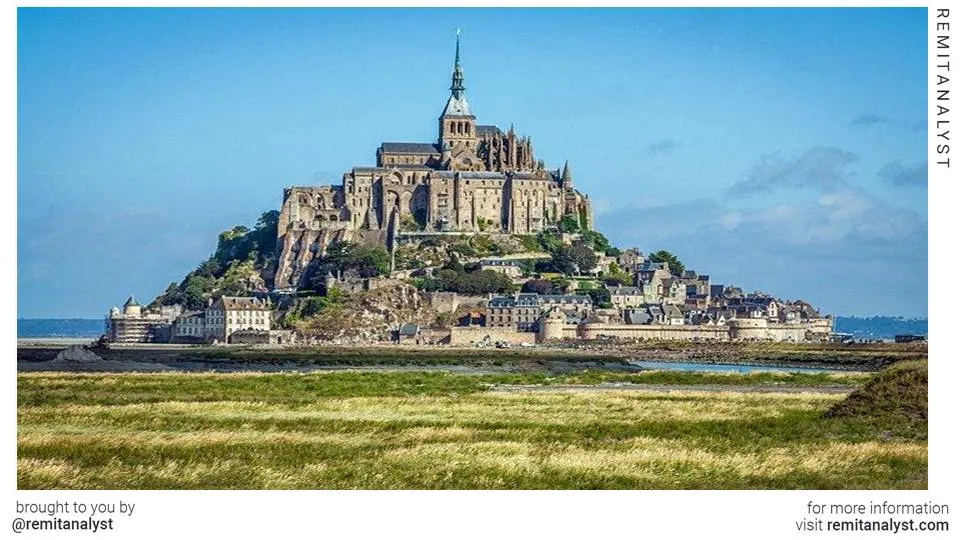 ii. Penlee House Gallery & Museum
Penlee House is an award-winning tourist attraction with fascinating social history and archaeological exhibits. This famous museum and art gallery is housed in a Victorian family home surrounded by a lovely sub-tropical park created from the original garden. Throughout the year, rotating exhibitions honor West Cornwall's rich artistic tradition.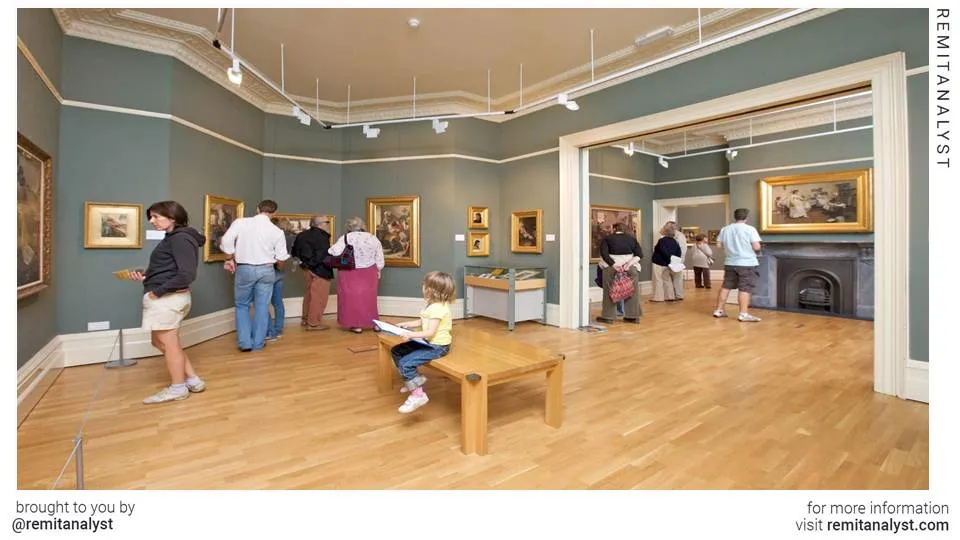 iii. Chapel Street
Chapel Street is undoubtedly the most well-known street in Penzance's town center. It is brimming with unique shops and excellent historic structures, each with its distinct narrative to tell. His brightly colored design stands out because of its pillars, busts, window frames, and dramatic stucco moldings, which were popular after Napoleon's expedition in Egypt.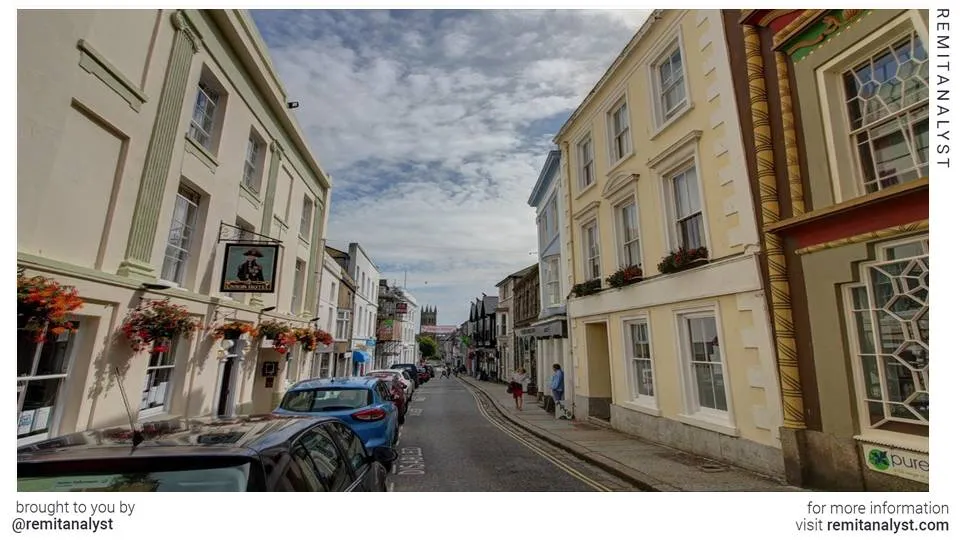 The city has many other attractions, such as Jubilee Pool, Benbow Inn, Trengwainton Garden, Polgoon Vineyard, and many more.
7. Skegness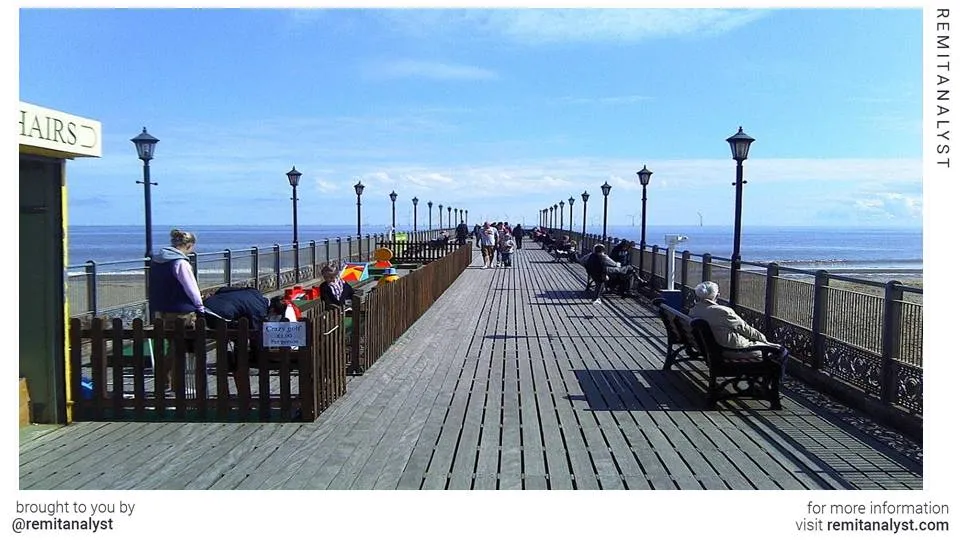 Skegness, Lincolnshire, is an old-school English coastal resort with a Blue Flag beach, a Victorian pier, carnival attractions, and a line-up of nostalgic amusements. The Jolly Fisherman, created in 1908 by illustrator John Hassall for a Great Northern Railway marketing poster, is the resort's mascot. You can relax on the beach, eat fish and chips, and visit the National Trust's Gunby Hall and the Nature land Seal Sanctuary to meet the rescued pups. Let's look at some of the top things to do in Skegness.
i. Fantasy Island
Exhilarating rides and roller coasters are sure to test the nerves of even the bravest thrill-seekers. Fantasy Island is bound to make everyone laugh and smile, as it caters to people of all ages. Fantasy Island's rides and attractions are updated regularly, ensuring your experience improves with each visit.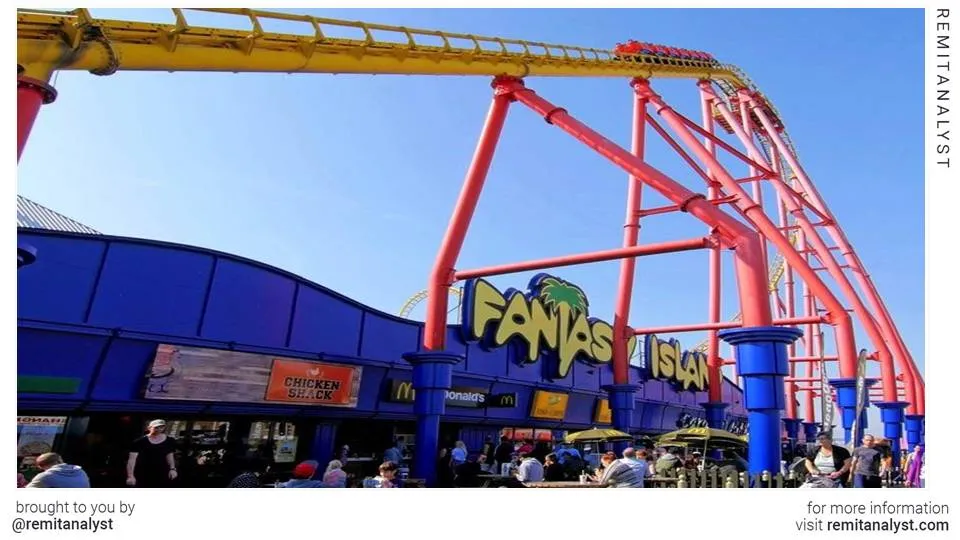 ii. Embassy Theatre
The Embassy Theatre is located in the popular tourist destination of Skegness, right amid the beachfront attractions. The Embassy Theatre, as the East Coast's leading entertainment venue, has welcomed hundreds of celebrities over the years, many of whom have returned time and time as their fame and affection for the place has grown. At the Embassy, it's not just the stars who show up to perform. The theatre also conducts a variety of other community-based activities.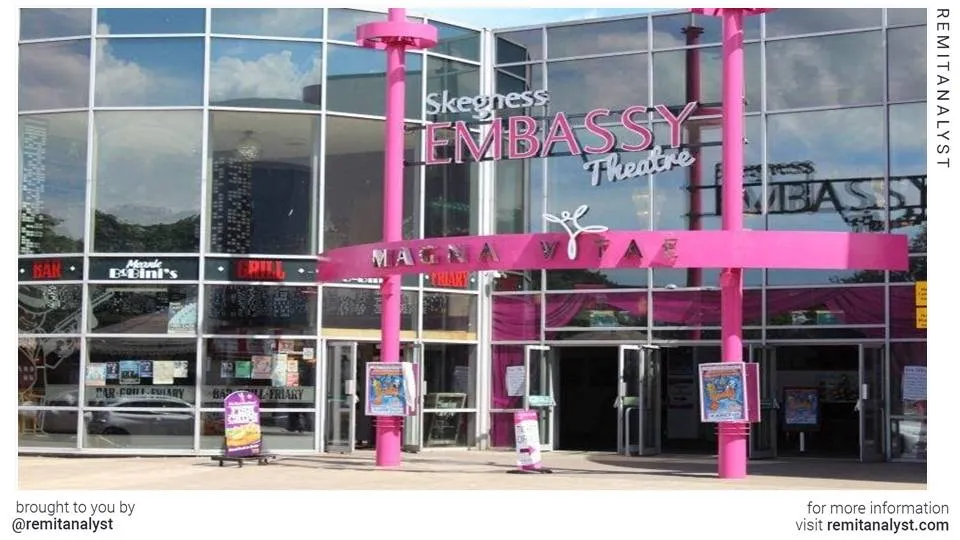 iii. Funland Amusements
Funland Amusements is perfect for people of all ages. You can spend hours having fun here because it's jam-packed with the best arcade games! Only a few minutes' walk from Skegness Pier, the beach, and the town center.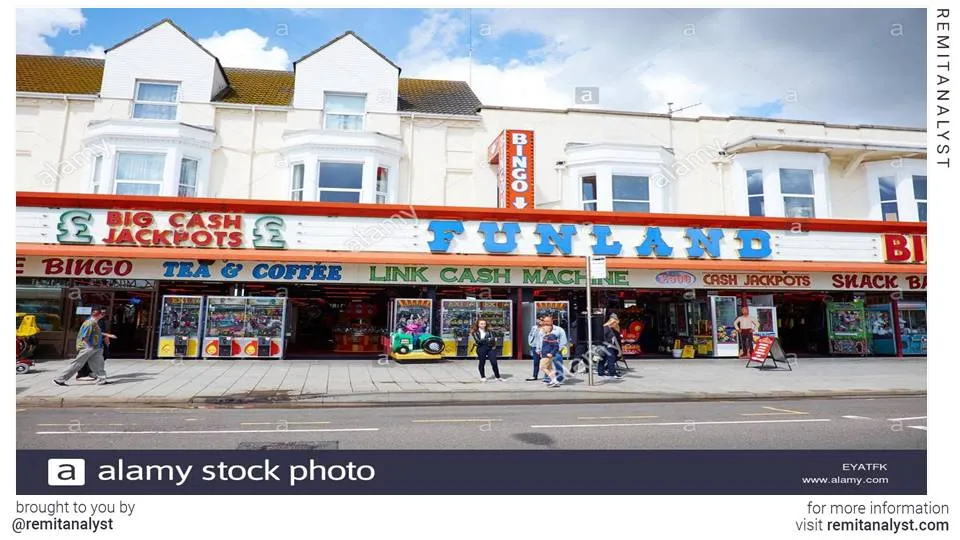 In addition to these attractions, you can visit Skegness Beach, Skegness Pier, Nature land Seal Sanctuary, Diamond Jubilee Clock Tower, etc.
8. Brighton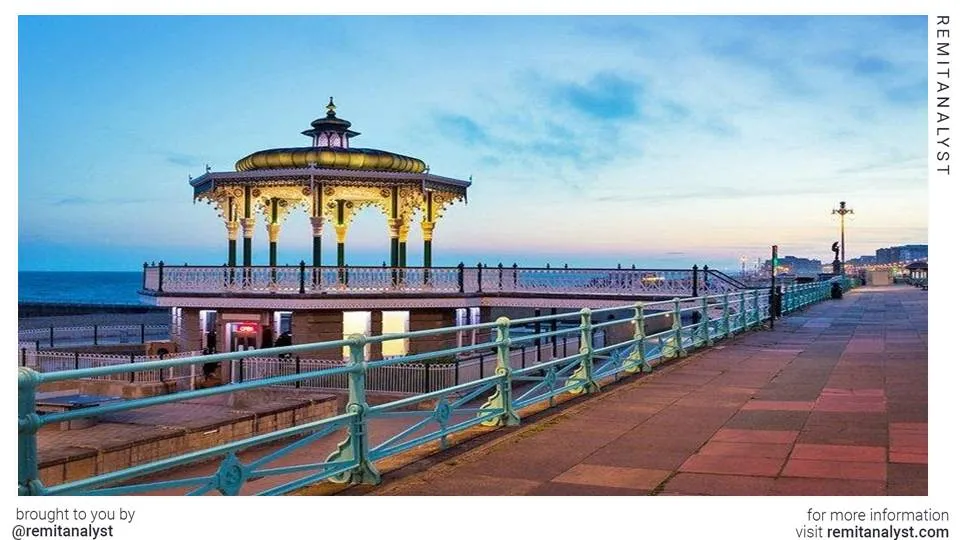 The Royal Pavilion, with its unique domes and minarets, is a renowned Brighton attraction. A vacation to the seaside isn't complete without a stroll down Brighton Palace Pier and a stop at Sea Life Brighton. The British Airways i360, Brighton's newest attraction, offers fantastic panoramic views of the city, the sea, and the countryside. Brighton flourished into an extravagant tourist spot where England's wealthy elite relaxed in trendy spas and hotels while soaking up the curative effects of sea air. The famous Brighton Festival is held each spring, followed by horse races in the summer and the legendary London to Brighton Veteran Car Run in November.
i. Royal Pavilion
It's tough to miss the Royal Pavilion. The building's magnificent peaks and spires, located in the heart of Brighton, just steps from the sea, look like they belong in India. That was undoubtedly the purpose of architect John Nash. He created the summer house in the Indian Mogul style for the Prince of Wales. Highlights of the building include the Banqueting Room, with its magnificent oriental décor, the Royal Bedrooms, and the tent-like Music Room, which are best seen on a guided tour. There are audio guides available. Enjoy a traditional afternoon tea in the Royal Pavilion Tearoom for a true treat.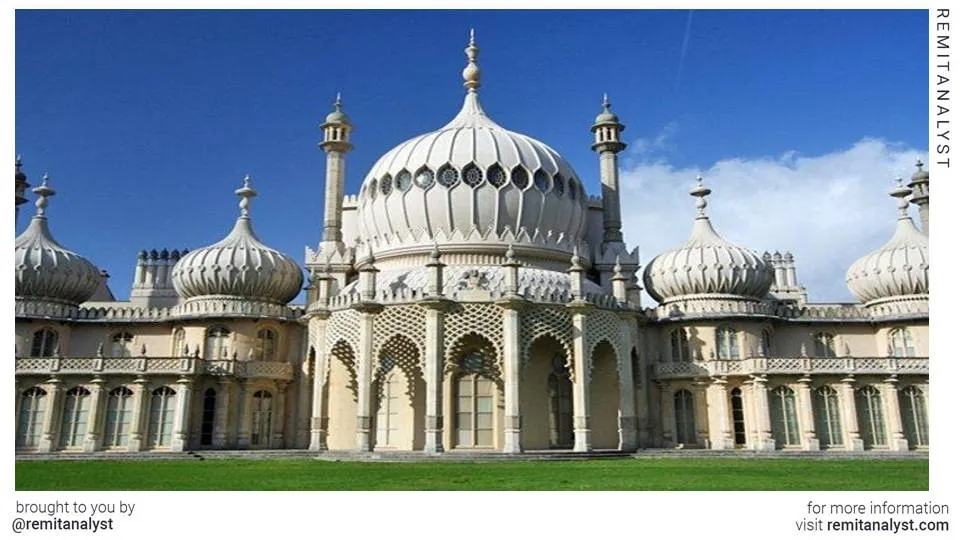 ii. Brighton Palace Pier
A visit to a pier with amusement arcades, joke stores, and fish-and-chip vendors is a must for every excursion to the beach. Brighton's Victorian-era Palace Pier is one of the country's most stunning sites, thanks to its ornamental ironwork and grand surroundings. Palace Pier is the only survival of the town's three original piers, jutting out to sea like the upper deck of a steamship on spindly iron legs.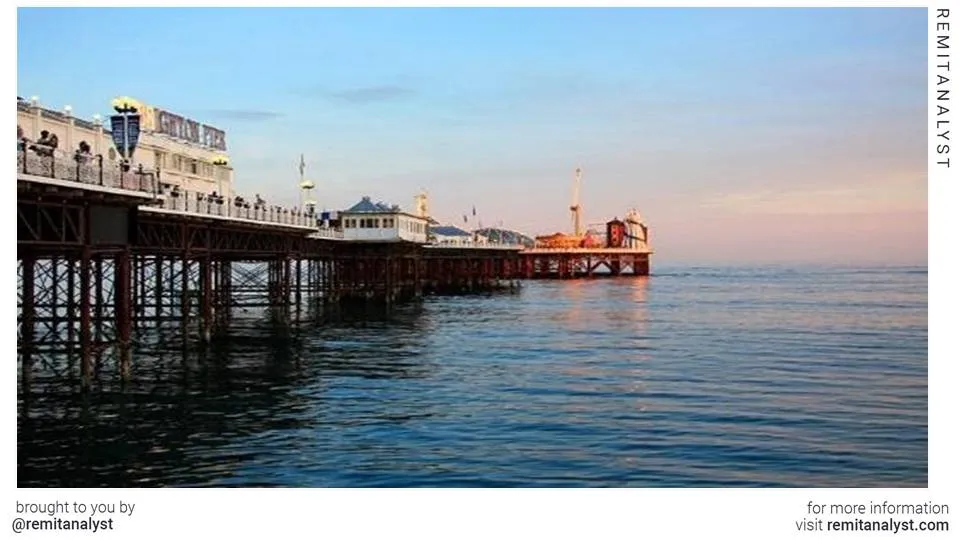 iii. The British Airways i360
The British Airways i360 Viewing Tower is undoubtedly one of the most magnificent new attractions on England's south coast is a must-see on any Brighton itinerary. This 531-foot-tall seaside Tower, which replaced the Brighton Wheel as the town's highest structure (the wheel has since been demolished), launched in 2016 to great fanfare as the world's first vertical cable car and tallest moving viewing tow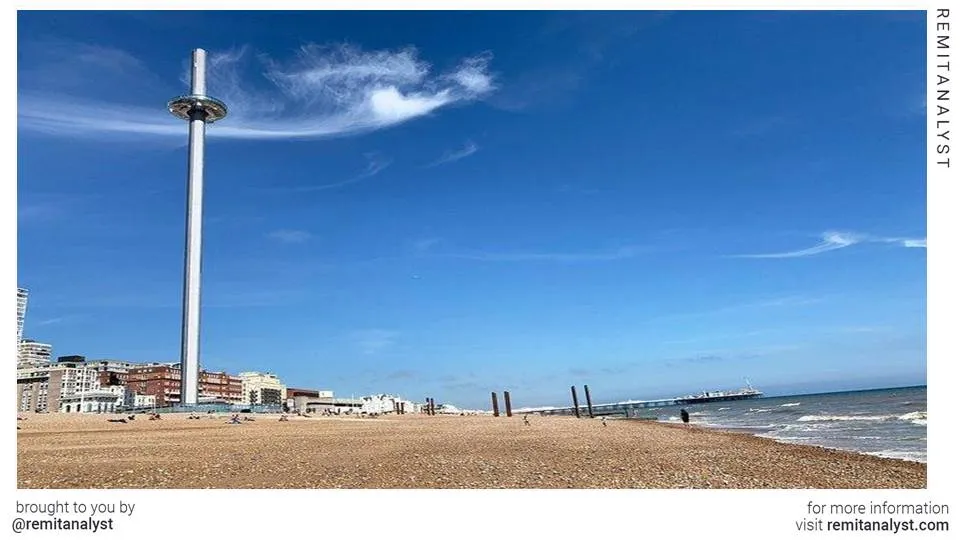 There are many more attractions in Brighton to visit, including The Lanes, Brighton Beach, Undercliff Walk, Brighton Dome, Sea Life Brighton, and so on.
9. Durham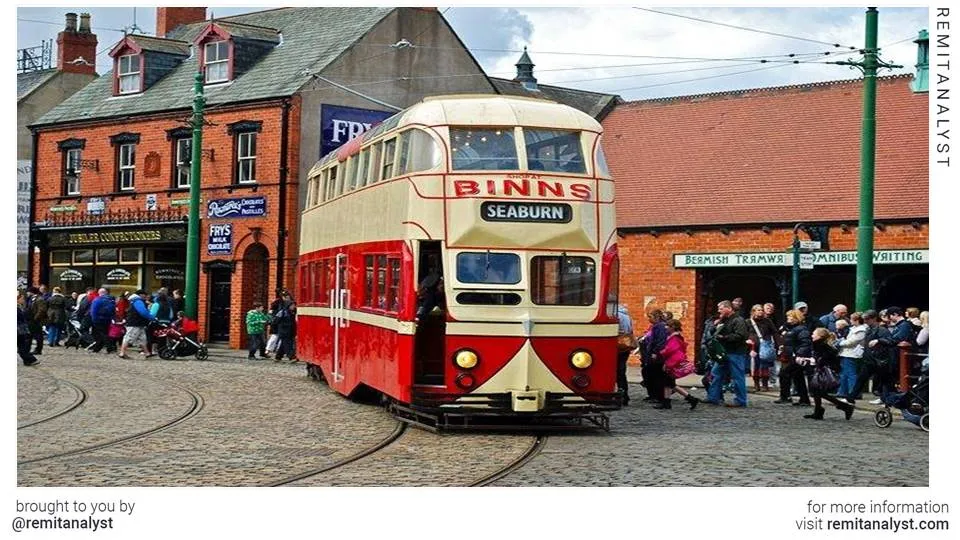 Durham is a site not to be missed, with its majestic cathedral standing high above the River Wear. The city's early success was mainly due to its strategic location along the Scotland route and the allure of St. Cuthbert's shrine. Simultaneously, the lovely surrounding landscape was split into enormous estates on which feudal barons built magnificent castles. Durham is now one of England's most popular tourist destinations, with various activities ranging from exploring historic buildings to dining in one of the city's many restaurants and shopping in multiple locales
i. Durham Castle
Durham Castle, which is also part of the Durham UNESCO World Heritage Site, was built as a castle by the Earl of Northumberland and presented to the city's prince-bishops by William the Conqueror. The Norman Chapel, with its lovely carved archaic capitals; the spacious 14th-century dining hall; the 16th-century chapel; and the 17th-century Black Stairs are the most exciting chambers.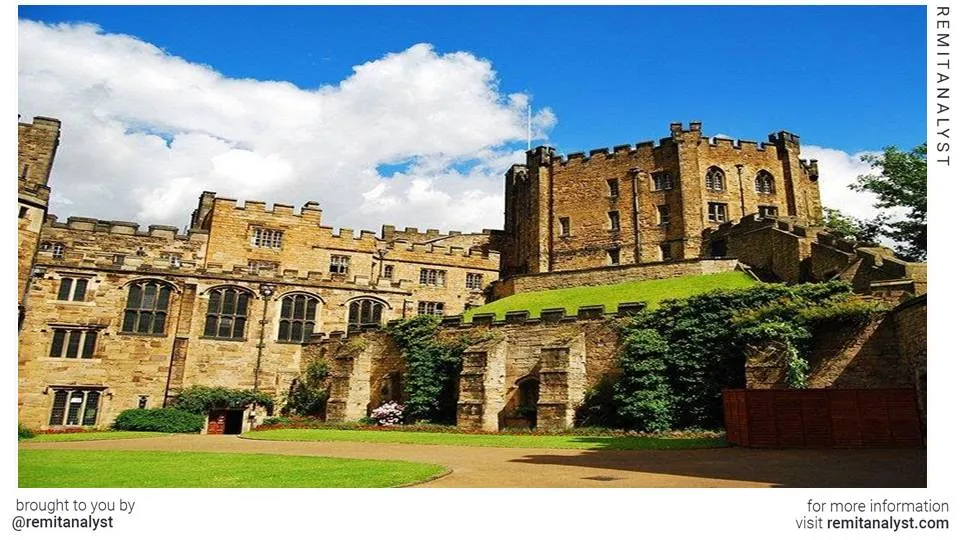 ii. Durham University Botanic Garden
Durham University Botanic Garden, which encompasses 25 acres just south of Durham City, is worth a visit. Numerous plant collections worldwide, including China and South Africa, are centerpieces of the museum's many year-round programs and events. You can also explore a wonderful forest garden, an alpine garden, and a bamboo grove.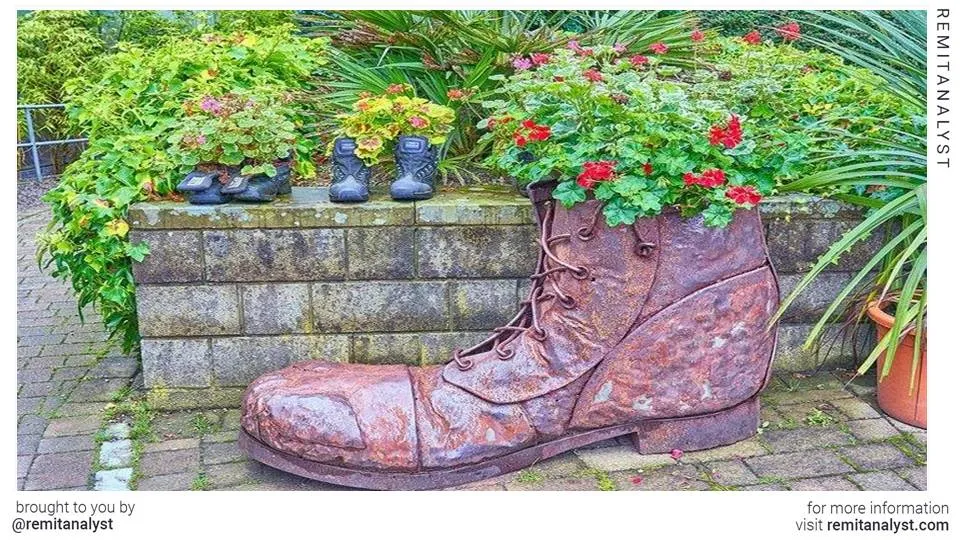 iii. Durham Museum & Heritage Centre
Many instructive and educational displays on Durham's rich legacy may be found at the Durham Museum and Heritage Centre. It features superb audio-visual shows, brass rubbings, and a collection of exquisite stained-glass windows and is housed in a medieval church.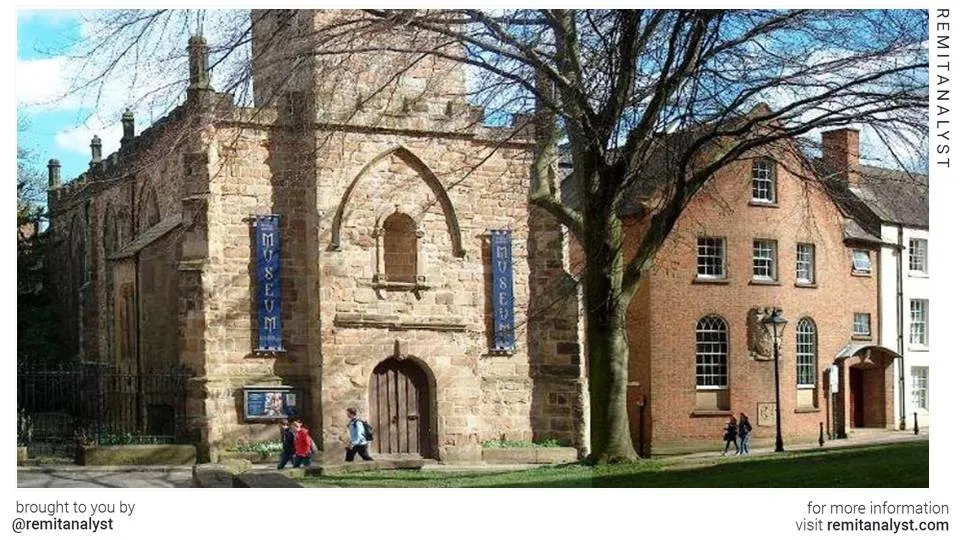 There are numerous other attractions in Durham, such as Duke University Chapel, Streets at South Point, and the Museum of Life and Science.
10. York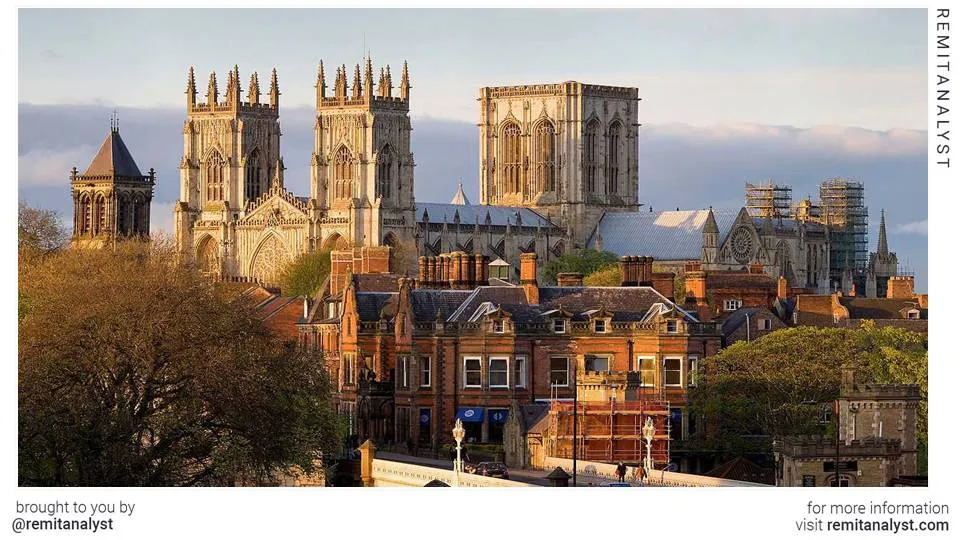 The city is brimming with entertaining activities and sites that highlight the city's rich past. York is also home to York Minster, England's most significant medieval church. A convenient hop-on, hop-off touring bus covers the most prominent tourist attractions. York has the country's longest circuit of ancient city walls, running about three miles long and providing spectacular views of the city, which is one of the reasons it remains one of the most popular tourist destinations in England. Walking the city walls should be high on your list of things to do in York.
i. York Minister
Discover one of the world's most stunning cathedrals, a stained-glass and stone marvel that has served as the spiritual heart of Christianity in the north of England since the 7th century. The Minster was erected for the glory of God, and this can be seen in every part of the structure, from the fine handcrafted stone to the unparalleled collection of medieval stained glass.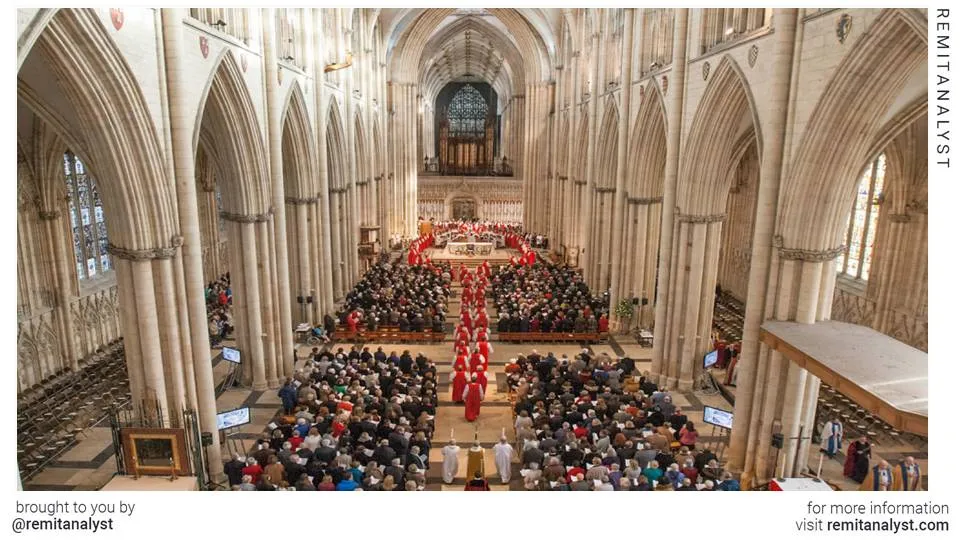 ii. Medieval City Walls
A stroll over York's medieval city walls provides an indelible image of this lovely city. The walls, primarily built in the 14th century, include some of the city's original Roman constructions and range approximately three kilometers. Walmgate Bar, Monk Bar, and Bootham Bar, all with their original portcullis, and Micklegate Bar, with its three knights, are among the old gates that have been preserved.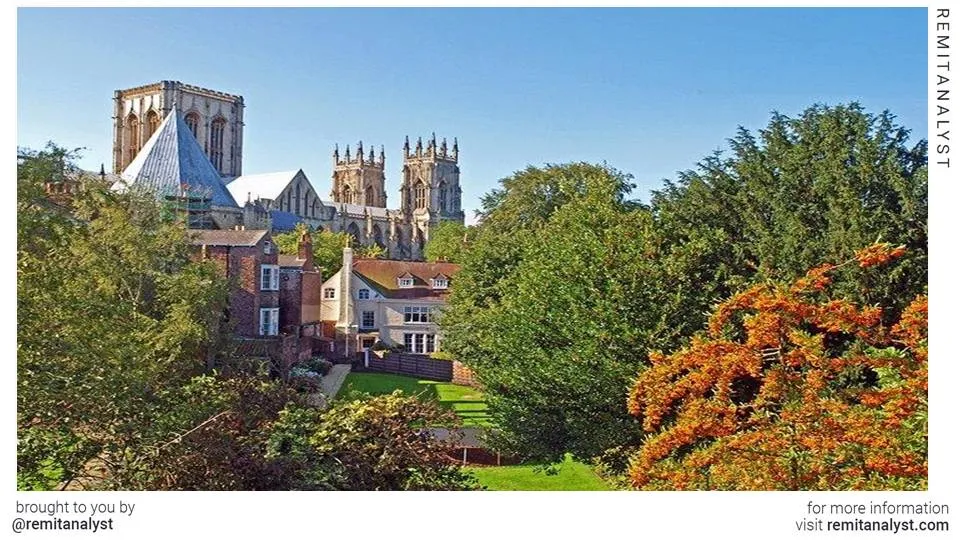 iii. Shambles
The Shambles, a tiny 14th-century alley with magnificent overhanging timber-framed buildings, is one of York's most popular tourist attractions. The area is currently a mix of stores, restaurants, tearooms, and boutiques and was once known as "The Great Flesh Shambles" for its numerous butcher shops and stalls.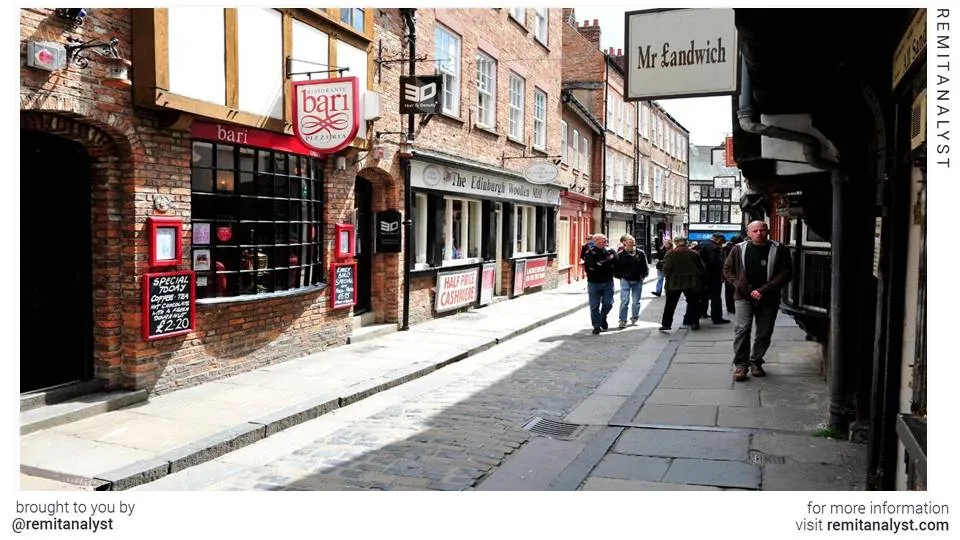 With these must-see attractions, you can also enjoy a tour of The York Dungeon, Clifford's Tower, JORVIK Viking Centre, Castle Howard, and many other sights.