Cheap Mobile Plans with International Callings for Students in UK
Updated on: 2022-03-02 - 3 mins read
EEO2Vodafone UKTescoGiffgaffVirgin mobileTalk TalkMobile PlansInternational CallingStudents in UK

One of the worries students has when they go abroad to study is having connectivity with their loved ones. Students must pick cost-effective plans for international calling even though it is no longer a premium service. The good news is that many mobile phone companies offer international calling. The better information is that they will cost you less than they used to a decade back.
In 2021, the number of UK students enrolled in Higher Education institutions was 2,751,865. This article will discuss cheap mobile plans for students in the United Kingdom with international calling options. Please find below some of these service providers to help you to make the best decision.
1. EE
You get cheap calls with EE from the UK. There are two plans the company is offering. You get international calls starting from 1p a minute. You can call landlines and mobiles in 50 countries with a global pack.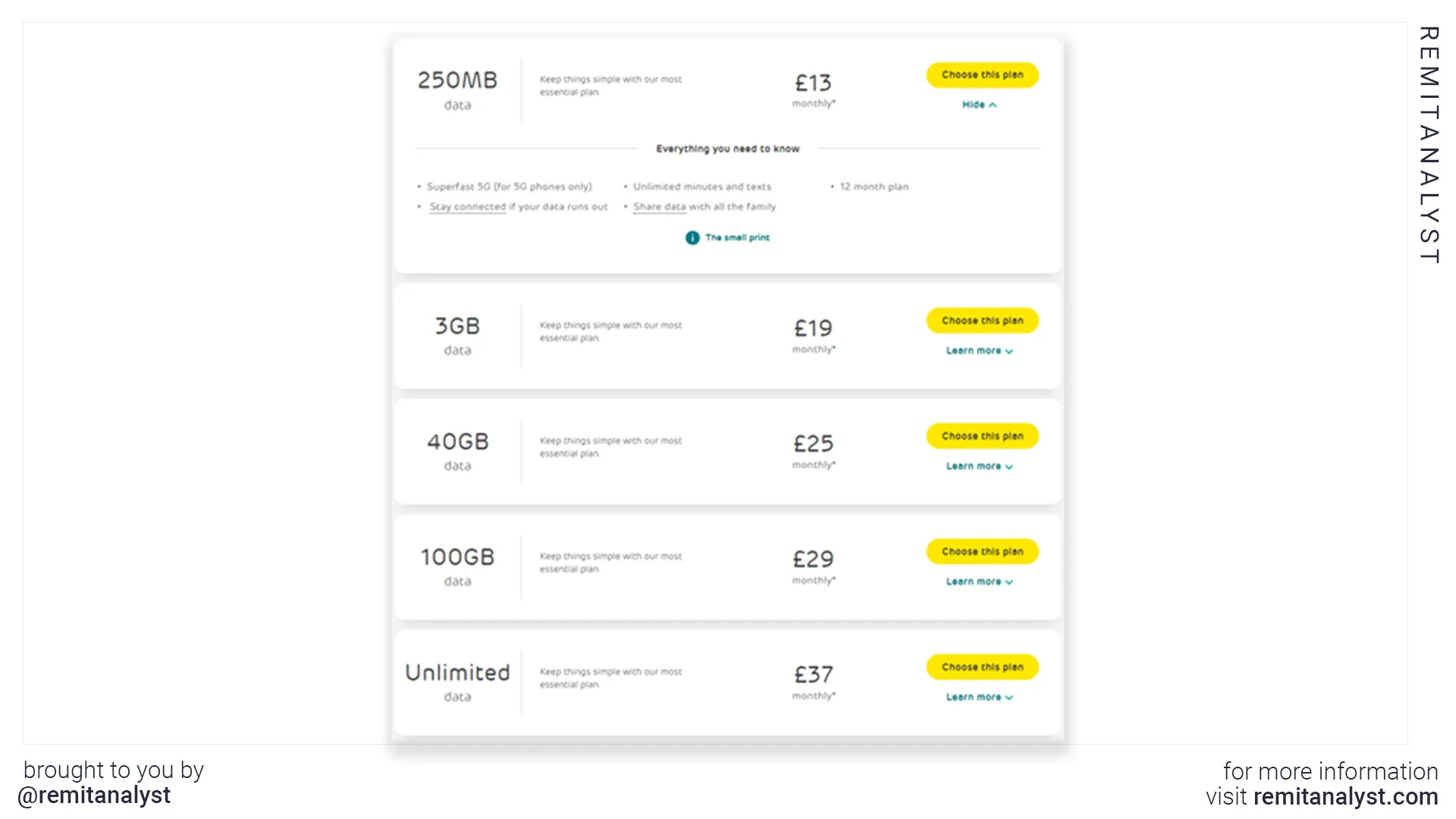 In the international pack, you get 1000 international minutes for just 10 pounds, which comes out to be 1p a minute. You can call landlines and mobiles in 50 countries like the US, India, and Poland.
Learn more: EE International Pack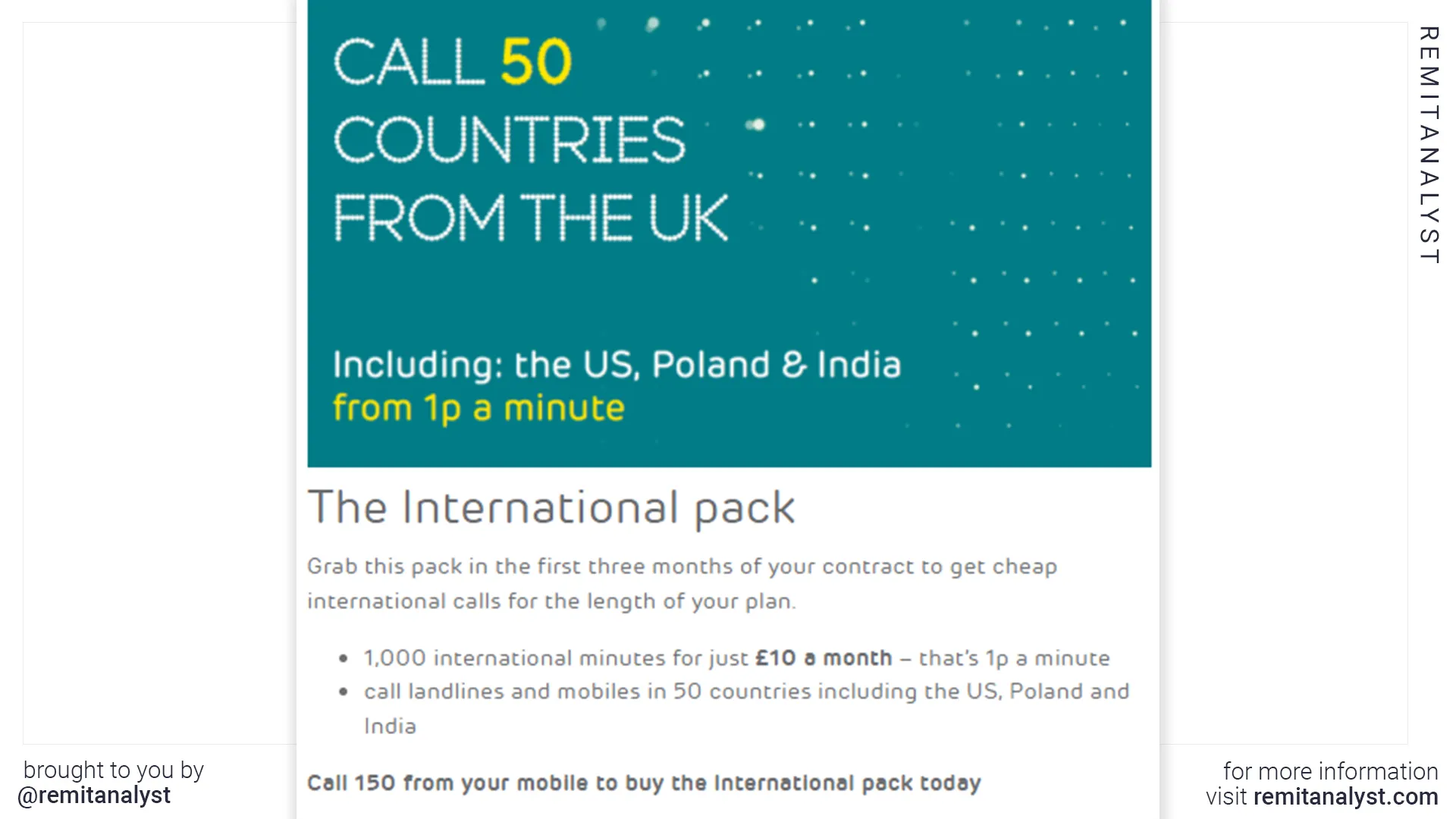 If your destination does not fall among the 50 countries from the above plan, you can choose an Extra pack and get 500 international minutes for 20 pounds - costing 4p a minute. You get access to call 100 more countries that, include Kenya, Pakistan, and UAE.
2. O2
You can get an international calling facility with O2 for 3 pounds a month, allowing you to make international calls to mobiles and landlines starting at just 1p per minute. The company offers international calling to 200 different countries. The rates are different for other countries. You must check the country you have to call and compare the rates. For example, calling India only costs 2.5p per minute for both landline and mobile. At the same time, a call to Australia costs 2p per minute on a landline but 12p per minute for a mobile.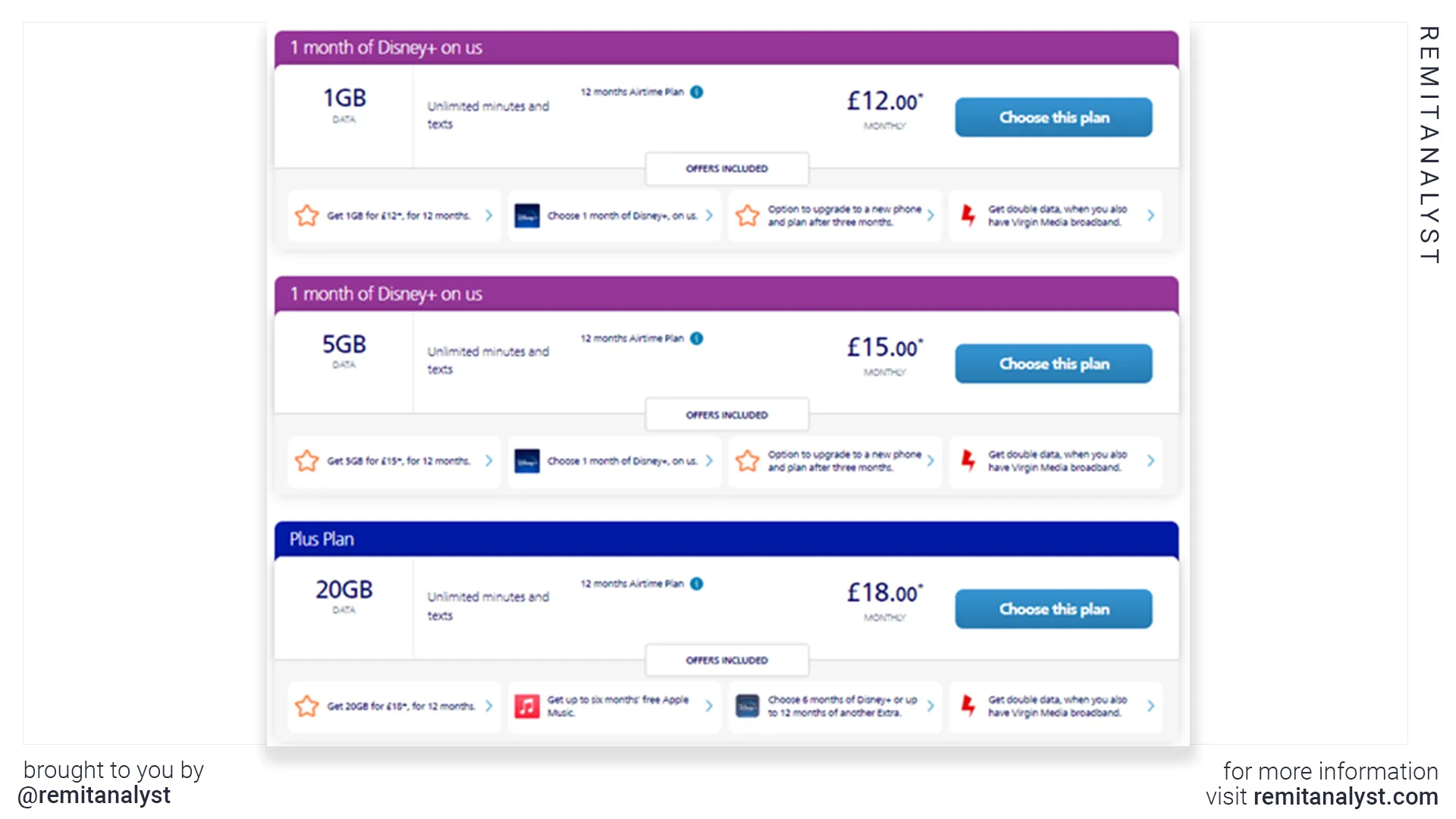 Learn more: O2 International Plans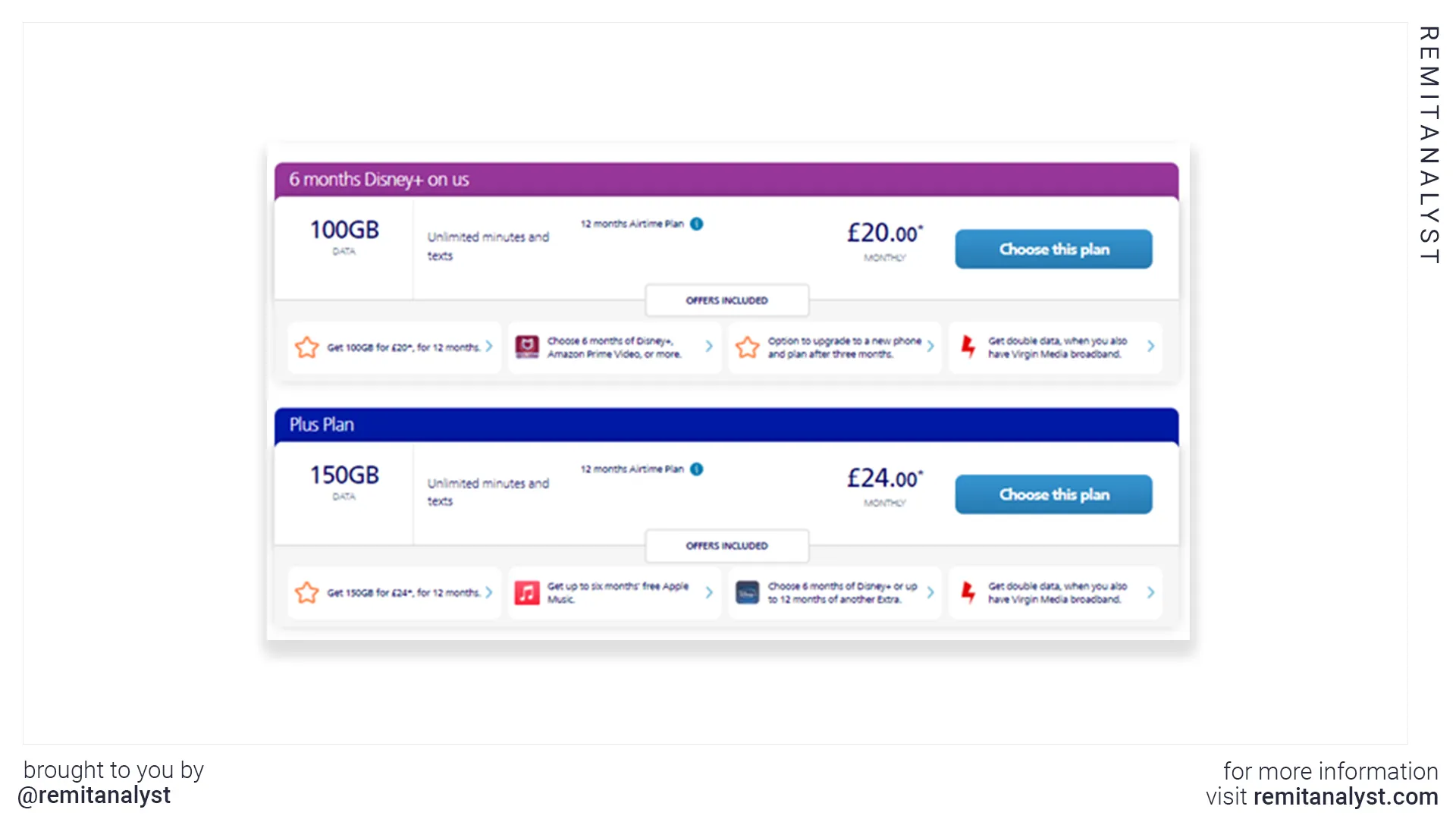 3. Three
The company offers Pay As You Go and Pay Monthly plans. Under Pay As You Go, the company charges you per minute. For example, for calls to India, you have to pay 3p per minute for both landline and mobile calls.
With the Pay Monthly plan, you get two options under it. The first plan costs you 5 pounds and is valid for 55 countries, and you get 100 international minutes a month. The second plan is Call Abroad Unlimited. This plan costs you 10 pounds, and you get unlimited international minutes to 55 countries.
Learn more: Three's International Pay Monthly plan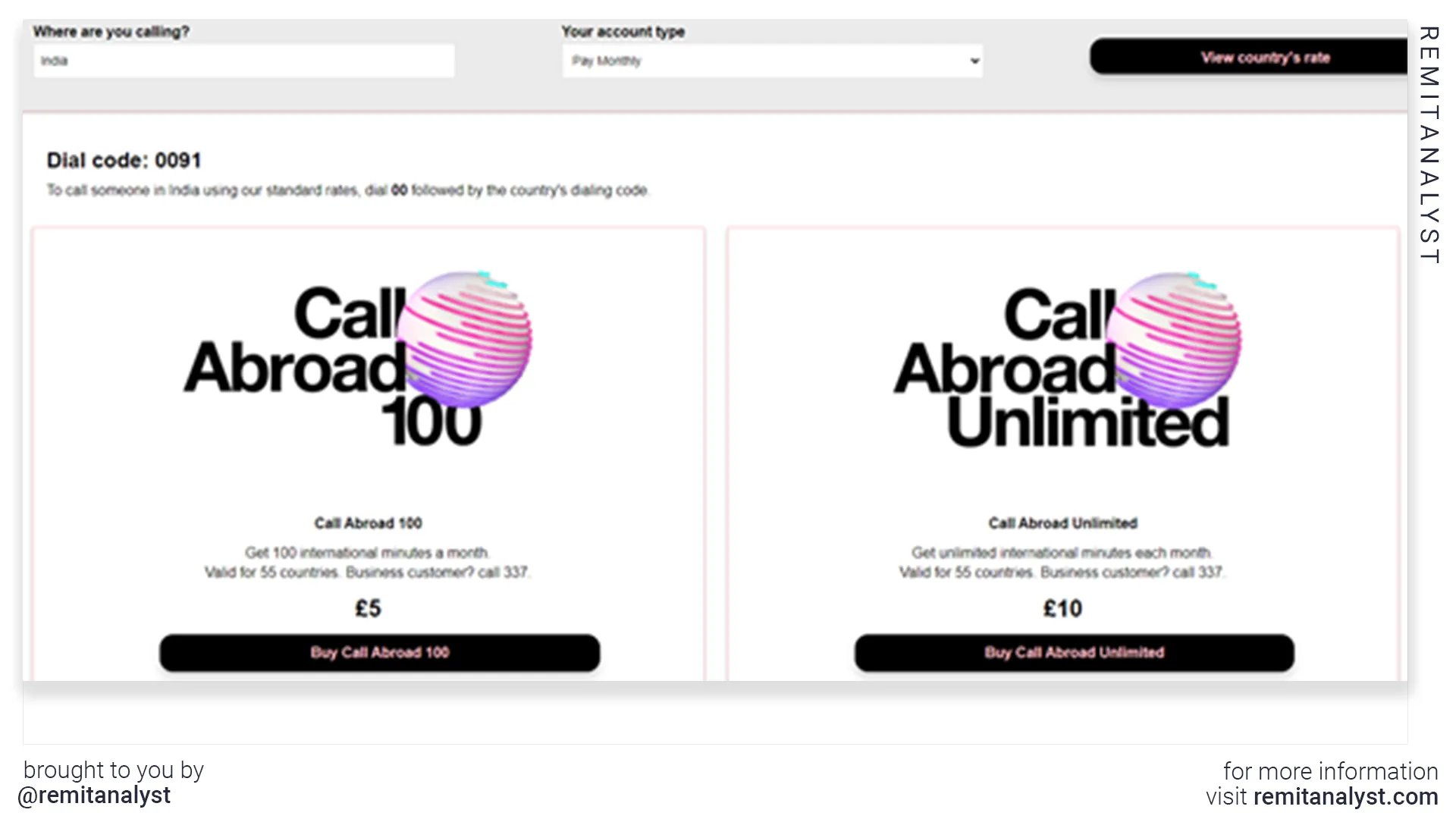 If you exhaust the existing calling minutes, you will pay standard calling charges. The charges are 19.5p per minute for both landline and mobile.
4. Vodafone UK
Vodafone UK offers many plans for international calling. You can opt for the best plan depending on your requirement and usage. The basic program starts at 3 pounds a month and gives you 100 minutes per month. You can make calls to 100 countries. If you want more minutes, you can get 500 minutes per month at 7.50 pounds per month (same 100 countries).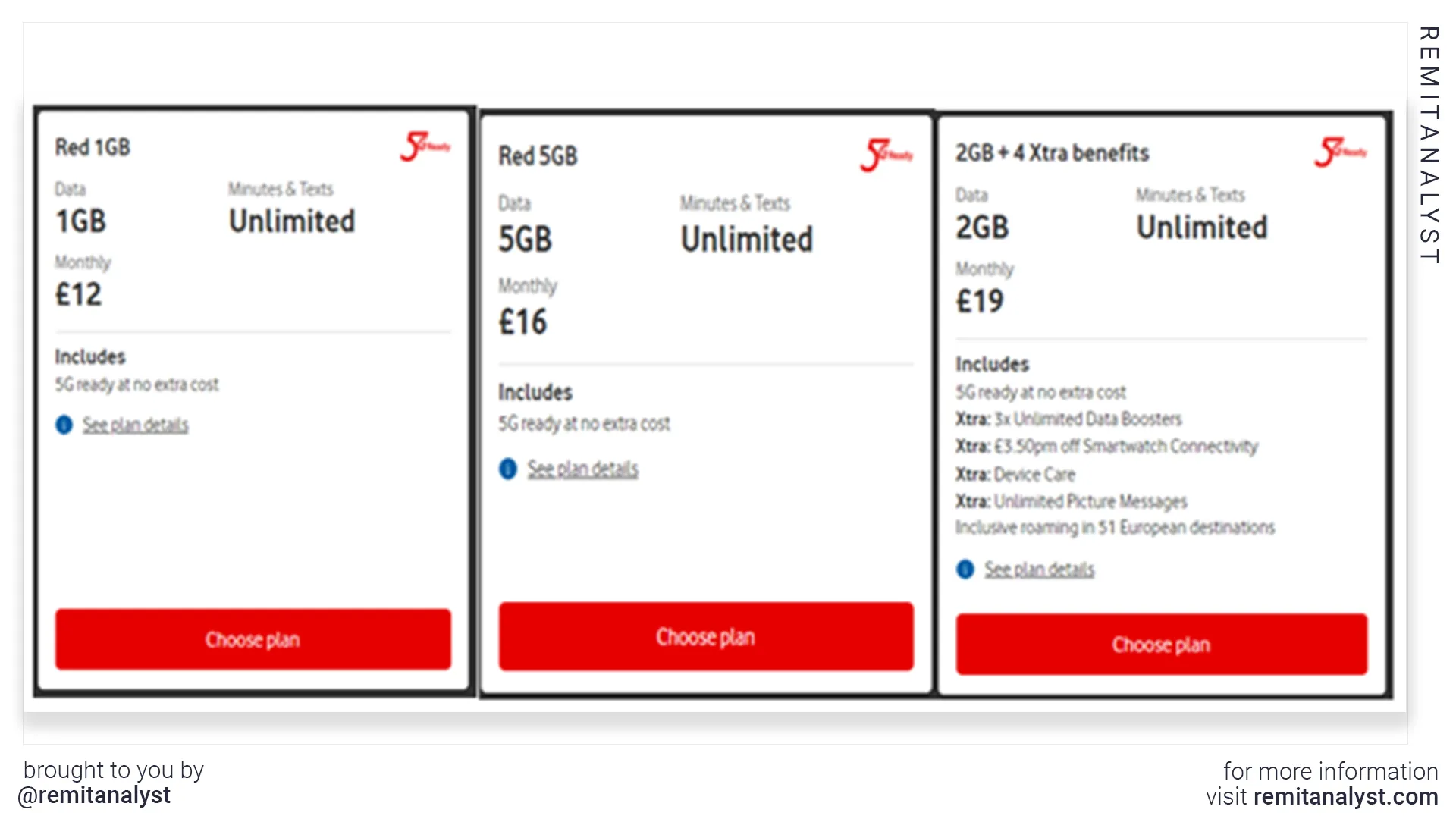 There are two international plans with more countries on the list. You can add 75 minutes for 10 pounds a month and make calls to 212 countries. For 20 pounds a month, you get 200 minutes and make calls to 212 countries.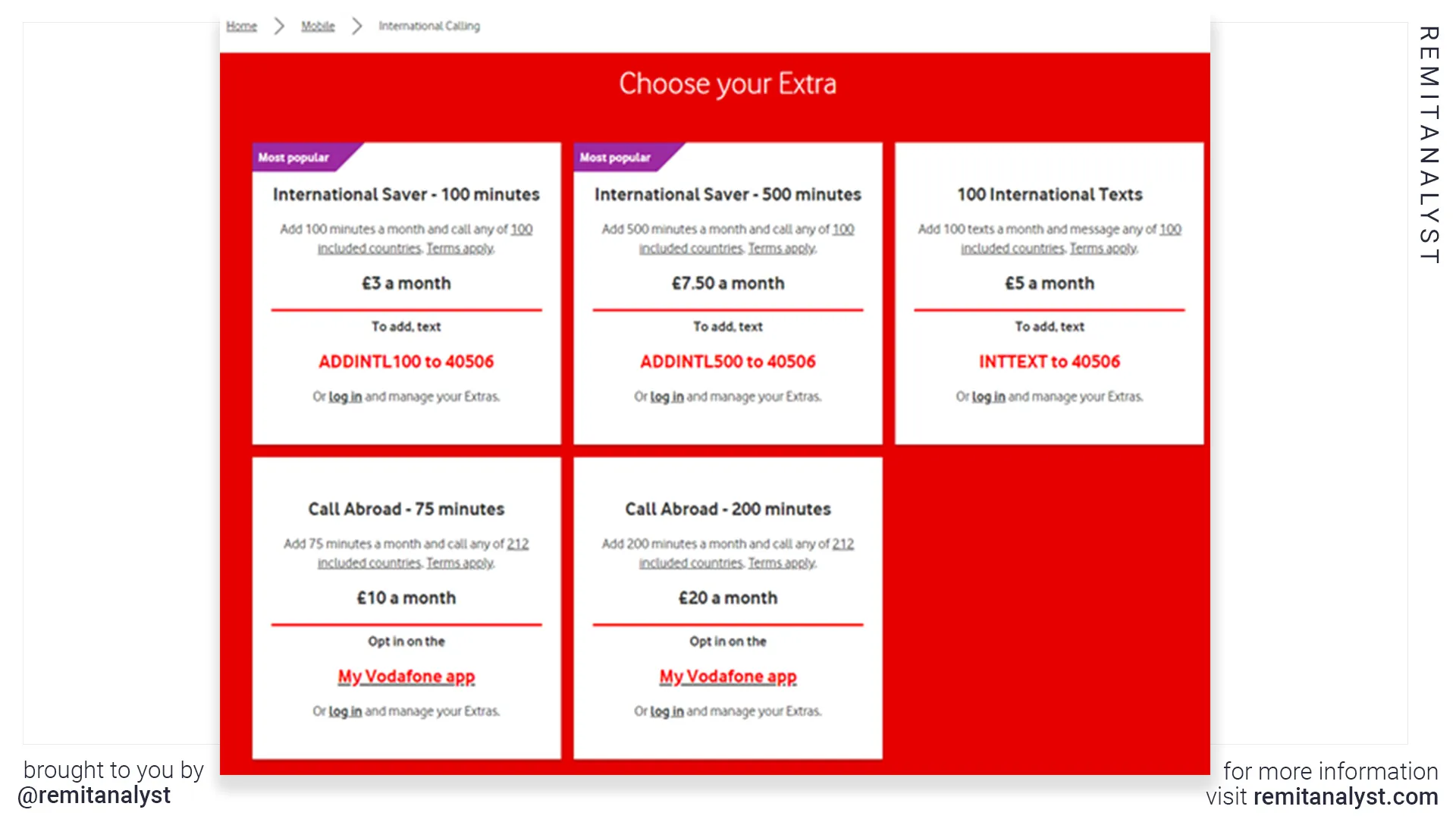 Learn more: Vodafone UK's International Plans
5. Tesco
International calling is not included in the standard plan offered by Tesco, and you will be charged per minute based on the country you are calling. On a high level, there are two categories. The company has divided countries in the zone.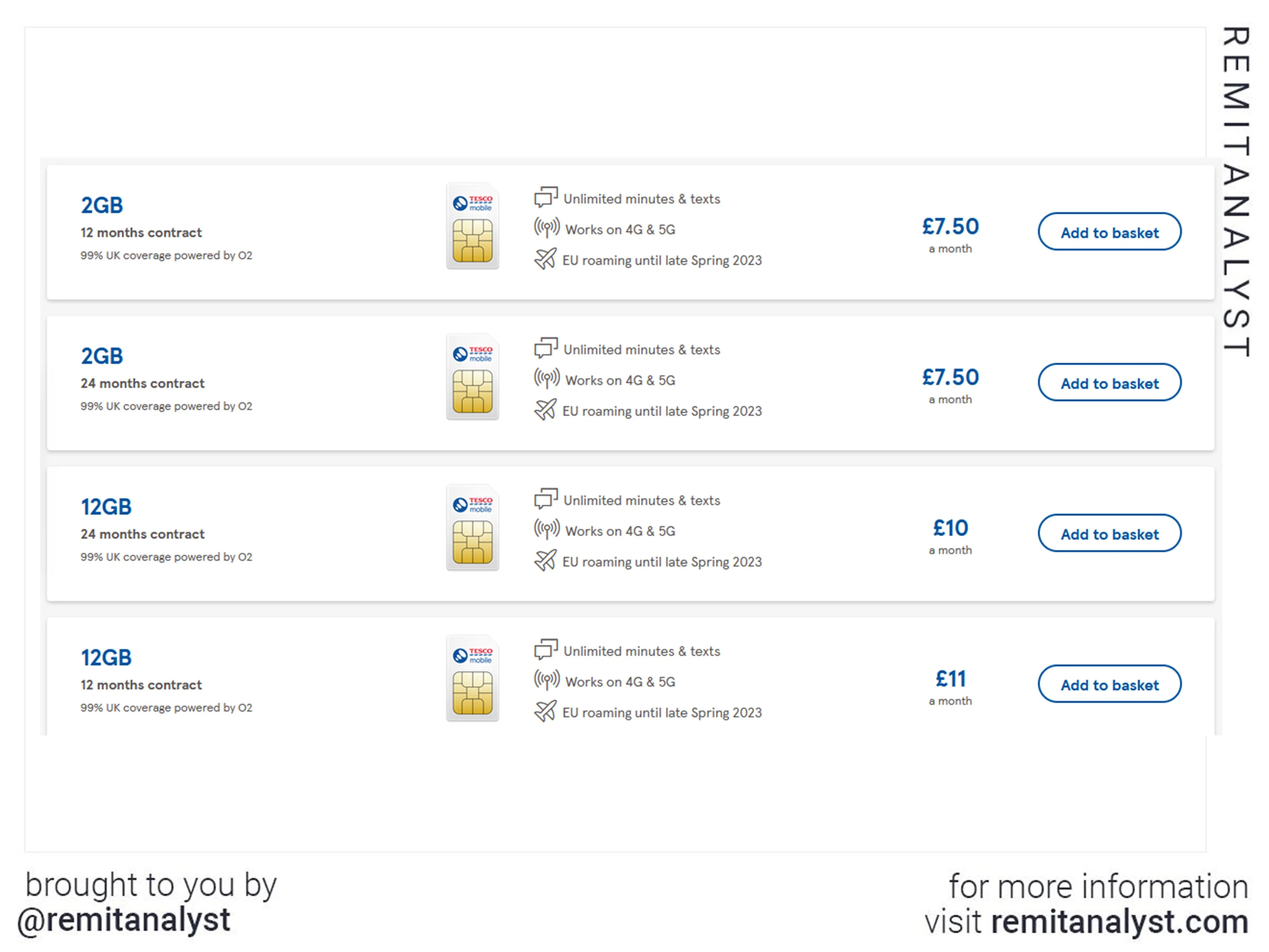 Learn more: Tesco's International Mobile Plans
You will have to choose a plan depending on which category your calling country falls under. For example, for countries that fall in the first category, you will be charged 19p per minute to call. In the second category, it costs you 25p per minute.
6. Giffgaff
You will need to add credit to your existing plans to make international calls, as they are not included in the standard program offered by Giffgaff. Depending on the country, you will find rates for calls to landline and mobile on their website. For example, to make calls to India, you will have to pay 2p per minute for both rings to landline and mobile. For calls to Australia, you will have to pay 2p per minute for the landline and 12p per minute for the mobile. You can find more details here.
Learn more: Giffgaff International Mobile Plans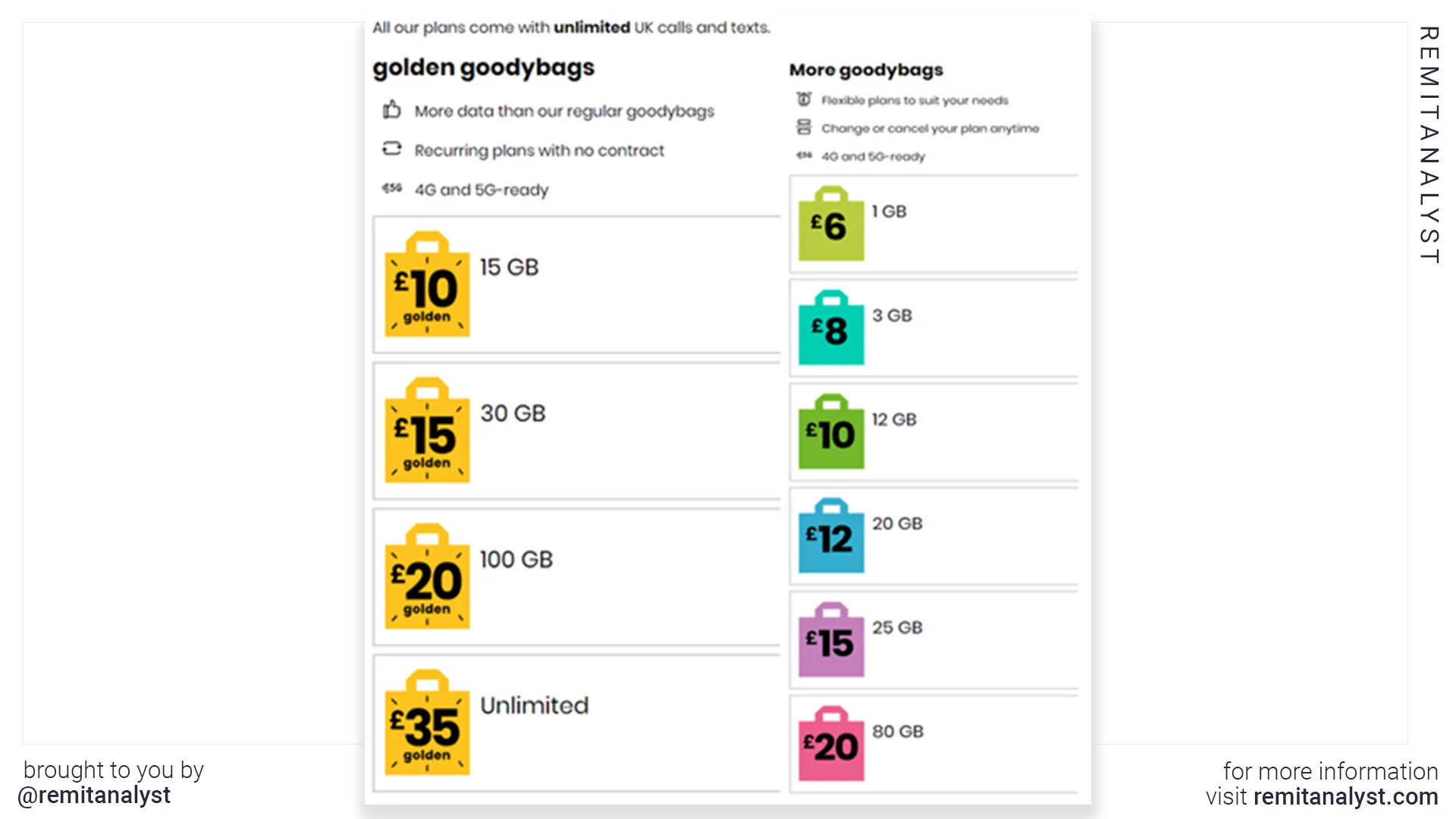 7. Virgin mobile
The company offers international calling under the Pay Monthly and Pay As You Go plans. In the monthly plan, the cost for international calls will depend on which country you are calling. The fee to European Union is charged at 19p per minute, while prices to others countries are on the higher side.
Learn more: Virgin Mobile's International Plans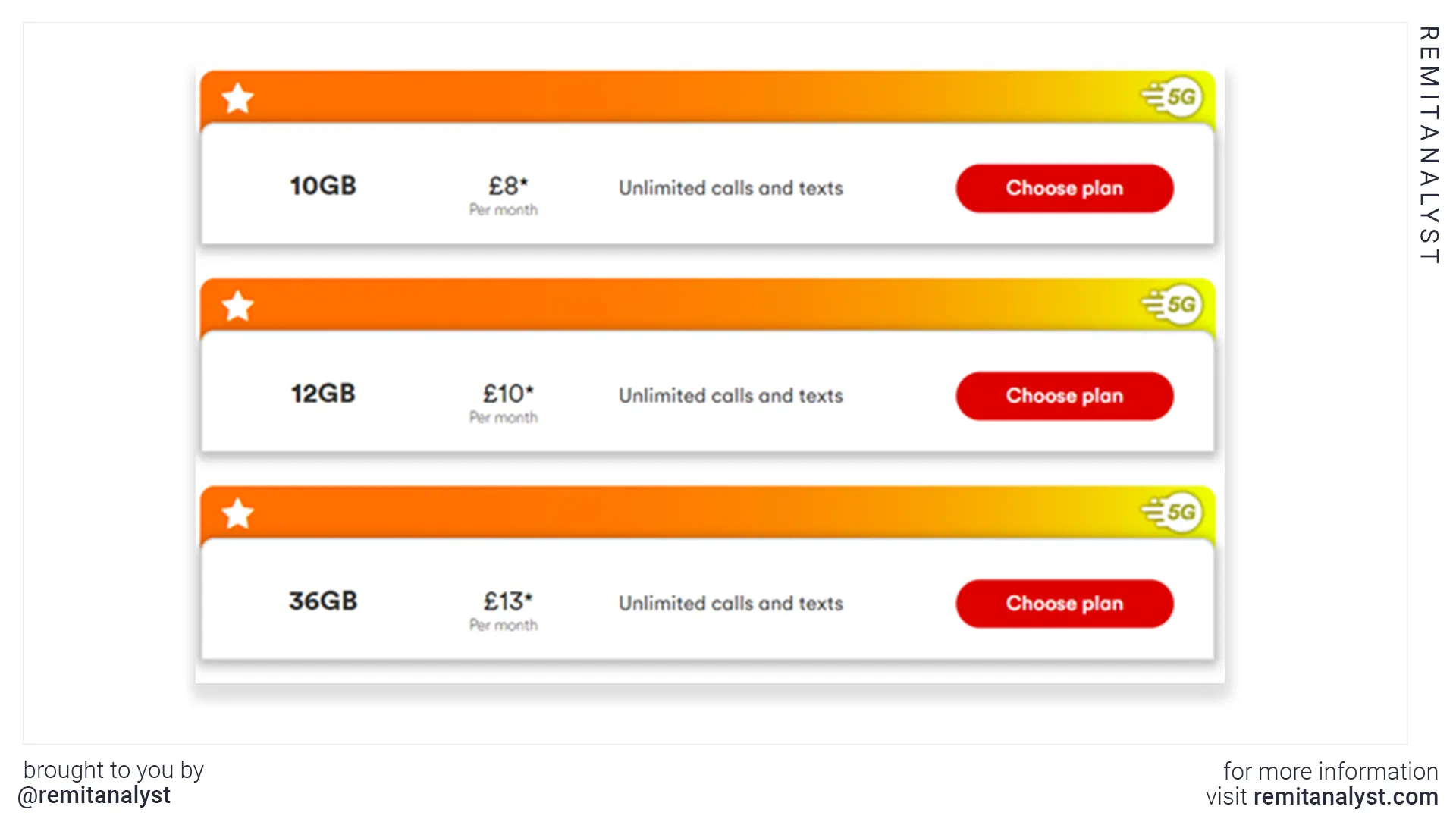 8. Talk Talk
TalkTalk is the UK's leading value-for-money connectivity provider. With its plan, you can call most countries around the world. Your destination country may belong to a zone between one and seven. The charges are based on the site. For Zone 1, the controls are a minimum and cost 19p per minute. You can find the details here.
Learn more: Talk Talk's International Plans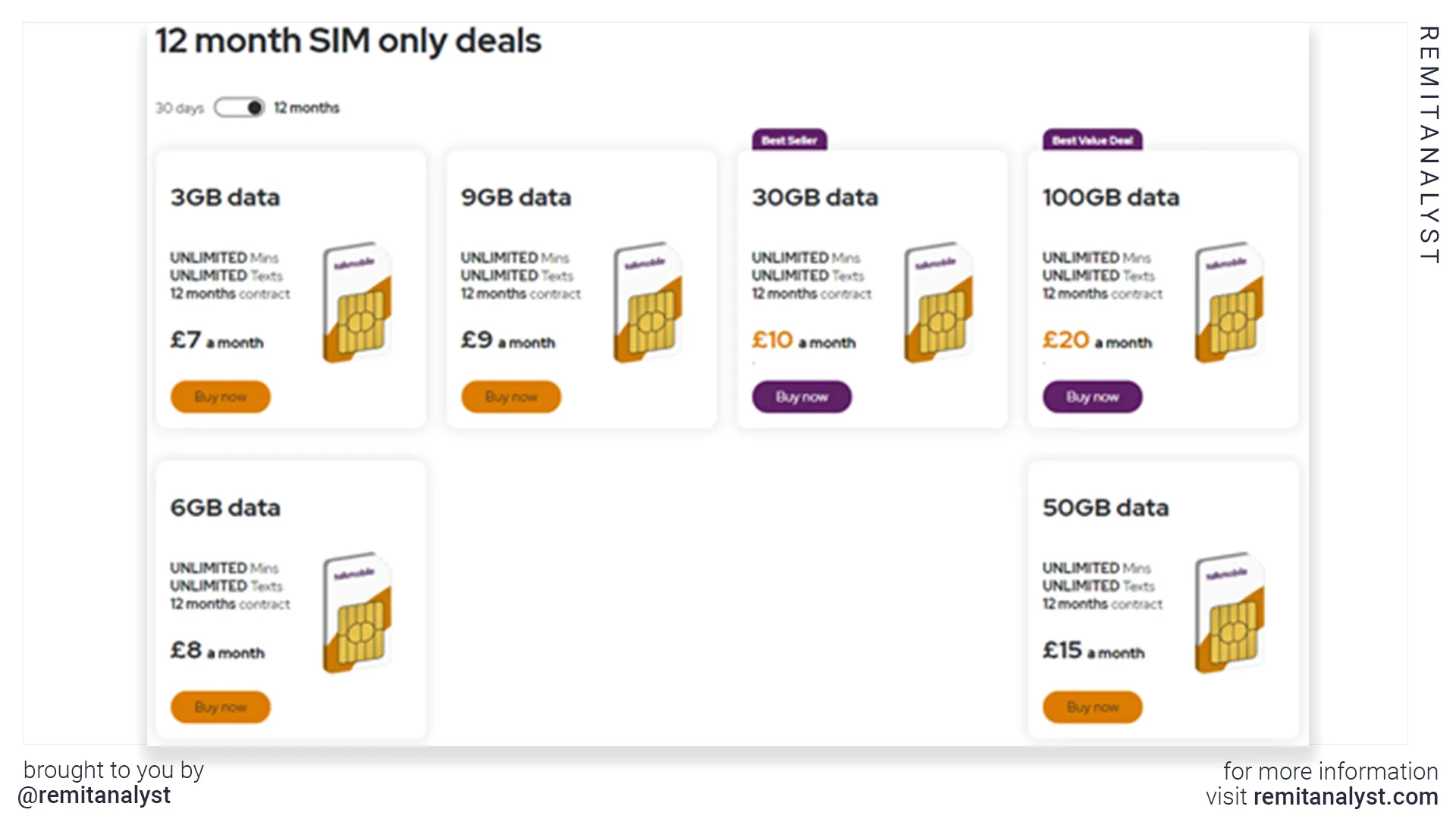 You can check the website to find the zone in which your country falls and the corresponding charges.
We hope the information was helpful for you, and now you can select the best plan for yourself.