How Much Cash Can You Carry Legally While Traveling Abroad?
Updated on: 2022-11-30 - 3 mins read
Travel with cash abroadForeign CashVisitors VisaInternational TravelForeign Travel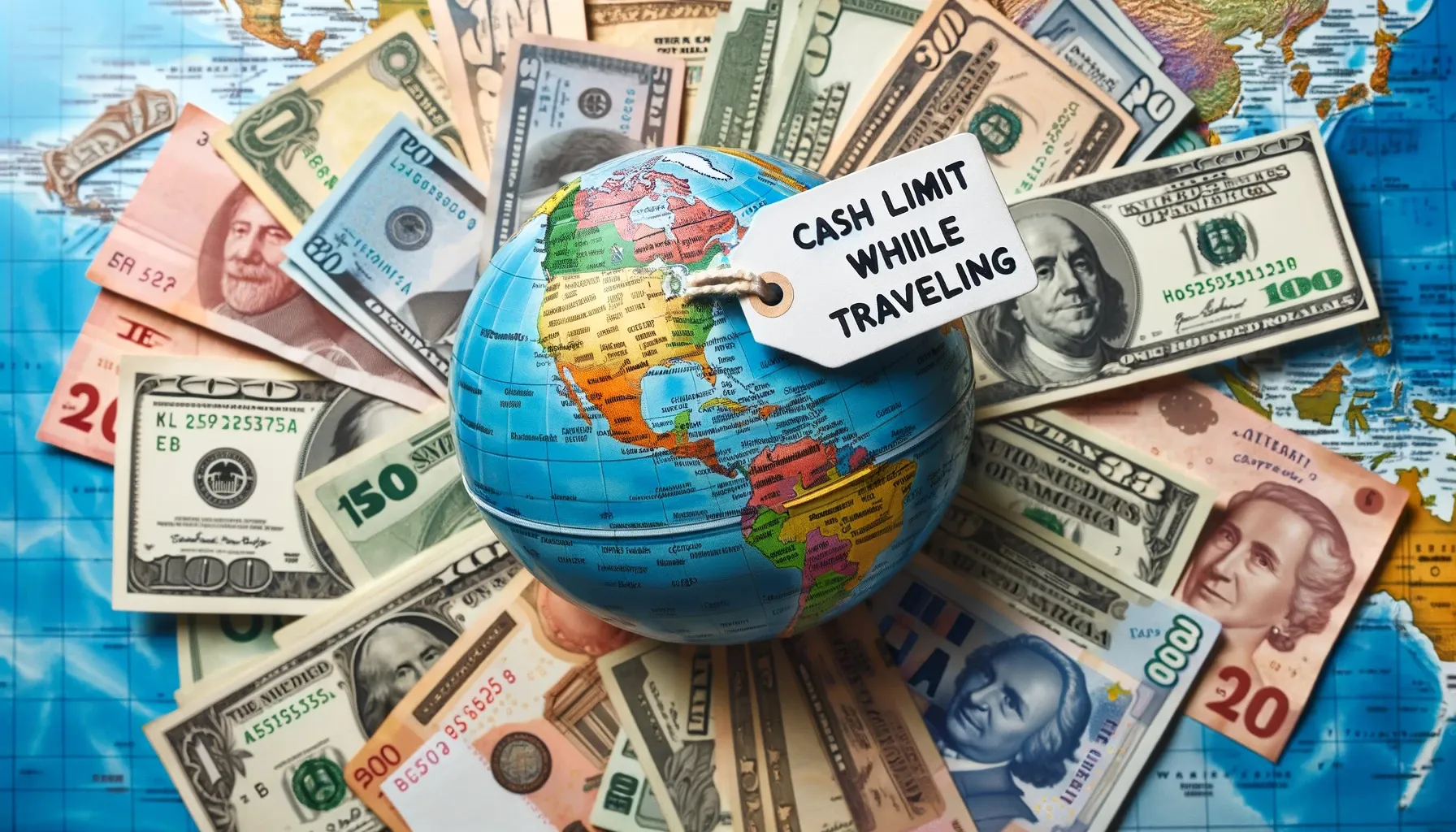 With the lifting of Covid restrictions in various countries and the reopening of international travel, several Indians have begun to go abroad. The removal of air-bubble agreements has boosted outbound tourism from India to Europe, Thailand, the United States, and other attractive destinations. But did you know that you can only carry a limited amount of foreign currency when traveling abroad?
Residents of India are permitted to freely transmit up to USD 250,000 (about Rs 1.80 crore) per fiscal year under the Reserve Bank of India's Liberalized Remittance Scheme (LRS). Let's get into the details.
How much money can you carry while traveling abroad?
Visitors can only purchase foreign cash notes or coins worth up to USD 3000 per visit. One can carry the remaining balance in-store value cards, traveller's checks, forex cards, or banker's draughts.
Exceptions:
Visitors visiting Iraq and Libya can obtain foreign exchange through foreign currency notes and coins worth no more than USD 5000, or equivalent per visit.
Travelers to the Islamic Republic of Iran, the Russian Federation, and other Commonwealth of Independent States republics can withdraw their whole foreign exchange (up to USD 250,000) from foreign currency notes or coins.
For Haj/ Umrah pilgrims, the entire amount of entitlement (USD 250,000) in cash or up to the cash limit established by the Haj Committee of India.
Amount of cash you can carry while going abroad
Iraq and Libya
USD 5000 or its equivalent per visit
The Islamic Republic of Iran, the Russian Federation, and other Republics of the Commonwealth of Independent States
USD 250,000 or its equivalent per visit
Haj/ Umrah pilgrimage
USD 250,000 or its equivalent per visit or up to the cash limit specified by the Haj Committee of India. It should be noted that for the 2022 pilgrimage, the Haj committee provides Saudi Riyal 2100 per pilgrim.
Other countries
USD 3000 per visit.
What is the maximum amount of Indian cash that One can take back to India?
A resident of India who leaves the nation on a brief visit (other than to Nepal or Bhutan) may bring back currency notes worth up to Rs 25,000. One may bring currency notes in denominations not exceeding INR100 into India from Nepal or Bhutan.
Cash, an Indian Resident, can bring back to India
Nepal/Bhutan
Denomination not exceeding INR 100
Other countries
Not exceeding INR 25000
How much can foreign currency be brought into India when visiting?
A visitor visiting India can bring unlimited amounts of foreign currency with him. However, if the total value of the foreign exchange brought in in the form of currency notes, bank notes, or traveller's cheques exceeds USD 10,000 or its equivalent, and the value of foreign currency alone exceeds USD 5,000 or its equivalent, it must be declared at Customs on arrival using the Currency Declaration Form (CDF).
How much cash may you bring with you when traveling abroad?
When traveling overseas, Indian residents can bring an unlimited amount of foreign currency with them, subject to the submission of a declaration form if the criterion of USD 5000 or USD 10000 is met, and it must be purchased/issued by RBI-approved foreign exchange dealers per the rules.
Foreigners departing India are permitted to carry foreign currency in an amount not exceeding the amount brought by them, i.e., they may take the unspent foreign exchange remaining from the amount indicated in the Currency declaration form when they arrive in India.
How much can you carry if you're going overseas for medical treatment?
You can buy foreign currency based on self-certification up to USD 50,000 to cover medical expenses outside India. Banks are also authorized to disburse money above USD 50,000 based on an estimate from a doctor or hospital in India or abroad. On self-certification, you can purchase foreign currency up to USD 25,000 per person to cover the patient's and accompanying attendant's boarding/lodging/travel expenditures.
How much can you carry if you're going to study abroad?
If you plan to study abroad, you can acquire foreign exchange up to USD 30,000 or the estimate from the university overseas, whichever is more, every academic year using accessible documentation evidence.
Aside from cash, what are the best alternatives?
According to the RBI, you can use your International Credit Cards/ ATM Cards/Debit Cards to fulfil your expenses when on vacation outside India. The use of ICCs by residents while traveling overseas is now free of any restrictions, with no item-by-item limit within the overall credit card limit. The ICCs cannot be used to buy forbidden things such as lottery tickets, banned or restricted magazines, participation in sweepstakes, payment for call-back services, etc.
Can you save currency for later use?
Only foreign currency notes or travellers' cheques (TCs) for USD 2000 can be kept permanently for future use. Any surplus foreign exchange in cash must be surrendered to a bank within 90 days and TCs within 180 days of return. Any sum over USD 2000 can be credited to the RFC(D) account.
Is there a penalty for going over the limit?
If someone does not follow the standards for carrying cash, it may result in confiscating of all money, applying harsh penalties, and possibly arrest or prosecution.
How much foreign exchange can NRIs bring into India when they arrive?
If the value of foreign currency notes, traveller's cheques, etc. exceeds USD 10,000 or its equivalent, and the importance of foreign currency notes, traveller's cheques, etc. exceeds USD 5000 in currency notes or its counterpart. Upon arrival in India, it must be declared to the Customs Authorities at the Airport in the Currency Declaration Form.
To conclude, tourists and NRIs are permitted to take foreign cash not exceeding the amount they brought, i.e., unspent foreign exchange from the amount recorded in the Currency Declaration Form upon their arrival in India. Indian residents traveling overseas are free to obtain foreign currency with them if it was purchased or issued by an RBI-approved or authorized foreign exchange dealer following the rules. It is illegal to bring Indian currency notes in INR 500 and INR 1000 into Nepal.