Five things to consider before sending money to India
Updated on: 2019-08-11 - 3 mins read
USD to INRSend money to Indiamoney transfer accountsExchange Rates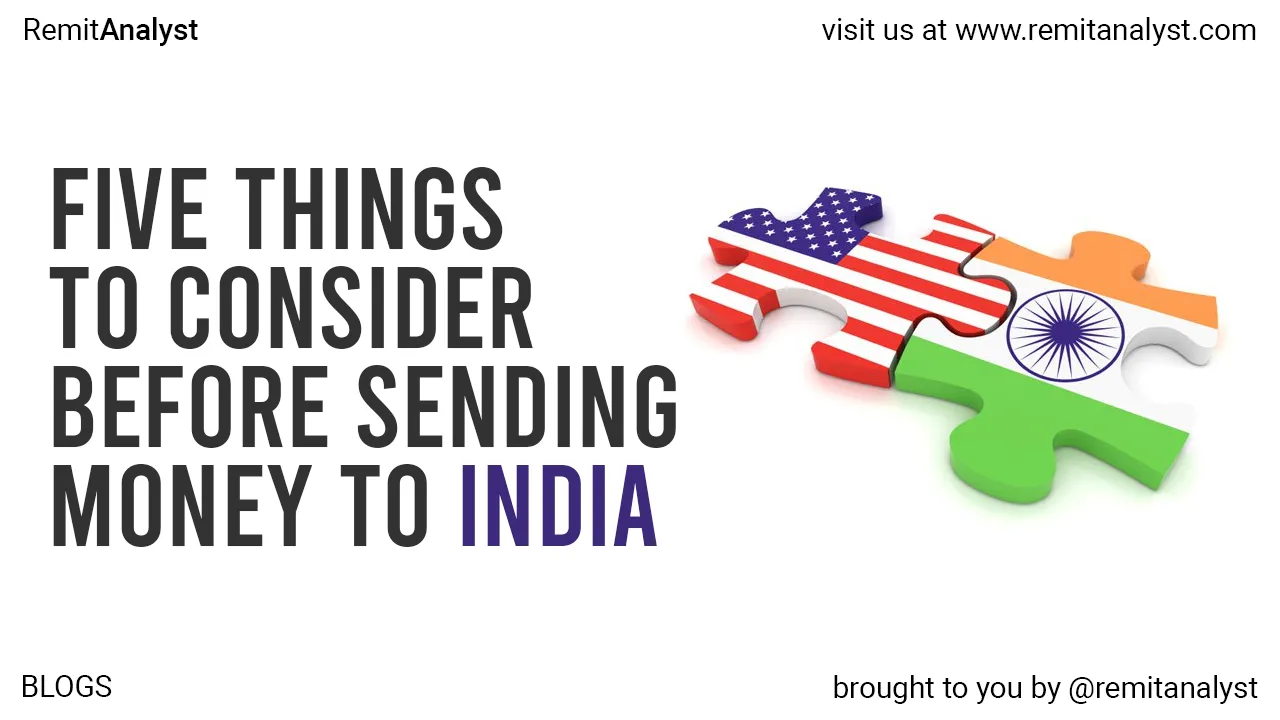 Nowadays, having someone you know living aboard is familiar, such as a close friend or family member. Because of this, sending money online across the country has also become more common. Even though more and more websites are established to help you with your cash transferring process, there are still many things for you to consider before you send your money aboard. This article will discuss the top 5 things you should consider before sending your money to India.
1. Exchange rates
Finding the best exchange rate is crucial. Not every money transfer service gives you a reasonable exchange rate when you want to transfer your money. There are money agencies daily, making it difficult for users to find the best agency to transfer the money. It is best to use a website such as RemitAnalyst to compare the exchange rate of different agencies before deciding on the agency you want to use for your money transfer.
2. Safety of the agency
You need to choose the agency which has proper safety regulations. Transferring money overseas is essential; therefore, you must find the appropriate agency with suitable security measures. RemitAnalyst provides you with the user rating and comments of the different money transfer agencies.
3. Transfer fee and transaction fee
These are the fees that an agency would charge you to help you with the money transferring process. Depending on the amount of money you need to send, choosing the agency that charges fees that best fit you is essential, either a fixed fee or a percent of the total amount fee.
4. Delivery time
The different agencies will deliver your money on different amounts of days. Selecting the agency that best fits your timeline is essential. If you need to send money urgently, it would be worth it to choose the agency that does so, which might charge you a little extra. If timing is not an issue, you can opt for an agency that charges you less for the process and delivers your money at a standard time. RemitAnalyst provides you with the delivery time of different money transfer agencies.
5. Convenience
It is crucial to consider the sender's and the receiver's convenience during the money transferring process. You should select an agency that features services that best fit your requirements, whether it is the cost of the transaction, speed of transaction, medium to transfer, or how the receiver receives the money.