How do I manage multiple money transfer (remittance) accounts to send money to India USD to INR?
Updated on: 2019-10-15 - 5 mins read
USD to INRSend money to IndiaMoney transfer accountsExchange Rates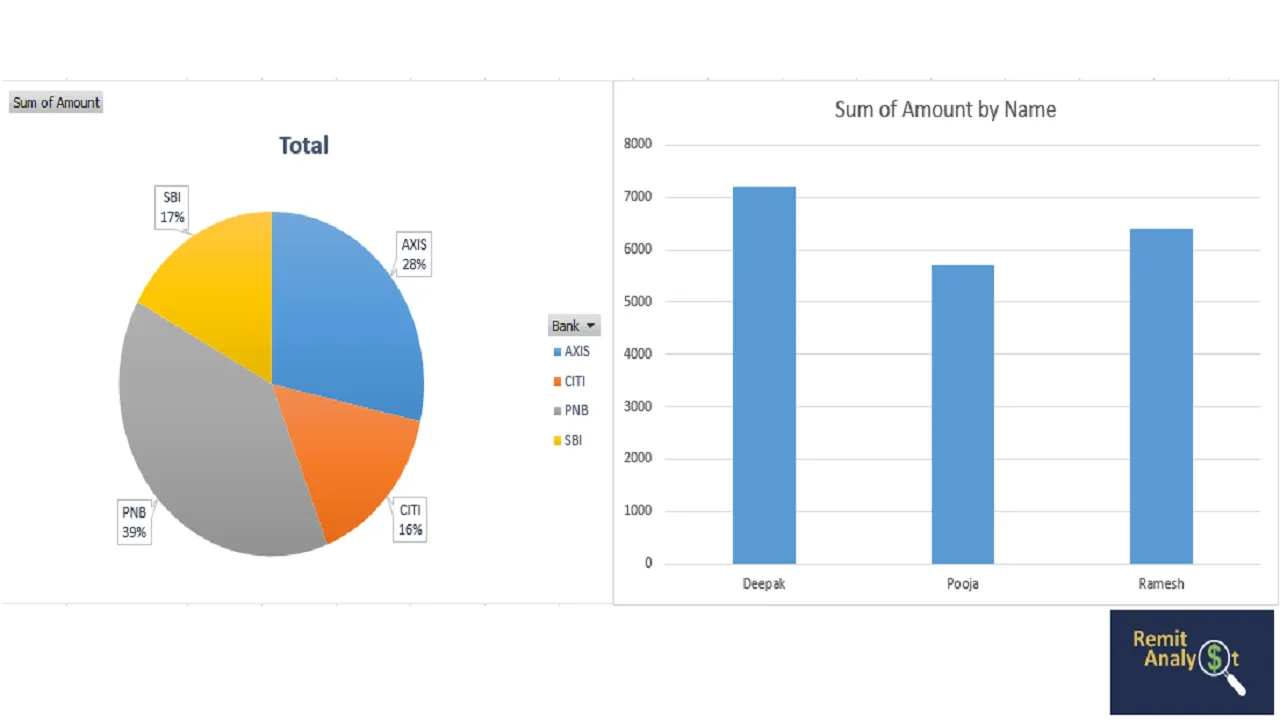 Every day thousands of people transfer money to India from the USA (USD to INR), and I am one of them. I send money to India from the USA (USD to INR) twice a month. I have a total of five accounts with different money transfer service providers.
When you use only one account to send money to India (Overseas), it's straightforward to manage. All of them provide a dashboard to keep an eye on the transactions. However, having only one account comes with the drawback of not getting the benefits of the best exchange rate among others. We open an account with multiple money transfer service providers to get a better exchange rate. Nothing is wrong with that!!
I use https://remitanalyst.com to compare daily exchange rates before I send money to India (USD to INR).
It becomes clumsy and hard to manage when it comes to multiple accounts. But don't worry, I will explain my solution here.
Steps :
Create a new excel file
There are two approaches here
Make a separate sheet for each money transfer service provider: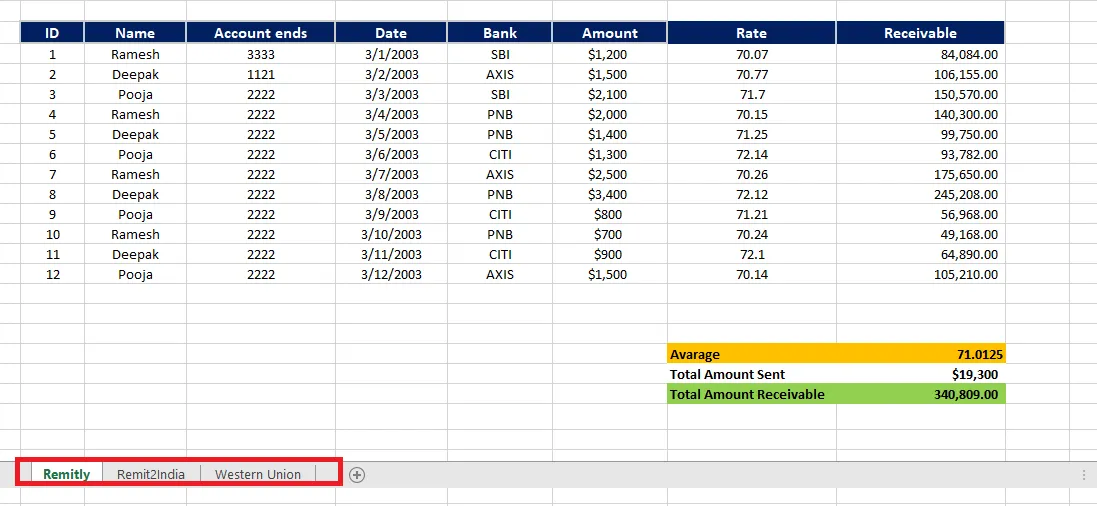 Make separate columns:

Generally, the most we care about:
Name (To whom you want to send money)
Account number or ending digits
Transfer Date
Bank Name
Sending Amount
Exchange Rate
Receivable Amount
So, to commensurate our needs, I have added all the required columns in the excel file. The first image has separate sheet names for money transfer service providers. At the same time, another Image has an extra column to manage the remittance provider.
Benefits :
Easy to keep track of:
Total amount sent
Total amount Received
Overall average exchange rate
Sort or filter the data as per our need

Now it's easy to check how much money you sent to whom, in which account, and using which platform. If you are an excel expert, you can visualize it as a graph as well
As an example, I have plotted two graphs :
Percentage of the amount received in Bank
Total amount received by Person